Sadie Sink Already Knows She'll Be Emotional When Stranger Things Ends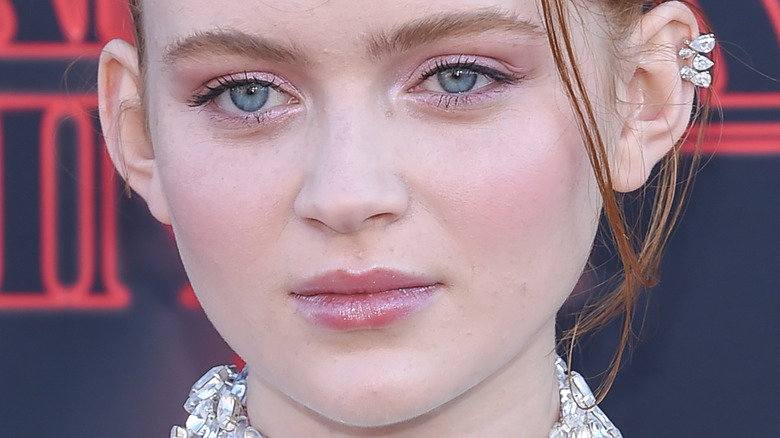 DFree/Shutterstock
"Stranger Things 4" brought a new level of depth to everyone's favorite skateboarding tomboy, Max Mayfield, played by Sadie Sink. Introduced in the show's second season, Max became an instant fan-favorite with her spunky personality and quick wit, as well as the complex relationship she shared with her mother and older stepbrother Billy Hargrove (Dacre Montgomery). The show's fourth season sees Max in a very different place as she comes to terms with Billy's sacrifice from Season 3. Her dilemma is only complicated by the manipulative ways of the savage Vecna (Jamie Campbell Bower), who torments Max with the tragedy and threatens her life. Had it not been for her friends — and a healthy dose of Kate Bush — Max may not have made it out of this season alive. 
Max's story throughout the season not only aids in illustrating the power that the Vecna carries, but her struggles became the beating heart of the already emotionally-packed season. Audiences going through their own turmoil could see themselves in Max, a character who feels alone and overpowered by her situation. We root for her to not only survive but to see the light at the end of the tunnel and find the happiness she deserves. So much of this resonance comes in no small part from the powerhouse performance given by Sadie Sink. And having put so much into the character, it's no wonder that Sink is having a hard time saying goodbye as the show comes to an end. 
Leaving Max is going to be very hard for Sink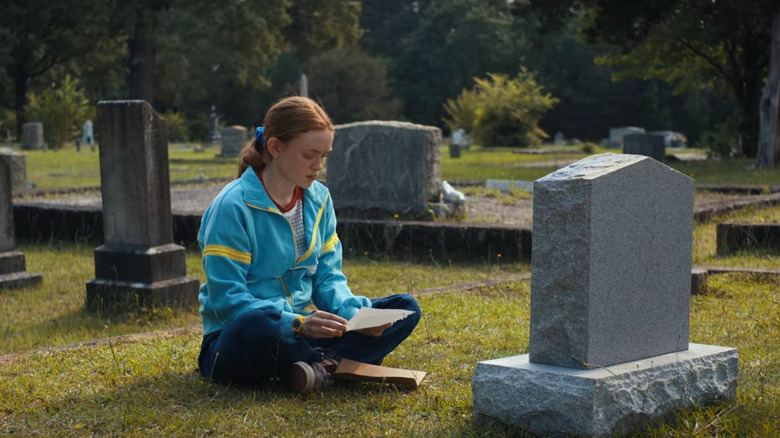 Netflix
With the upcoming fifth season of "Stranger Things" intended to be its last (via Deadline), the emotional weight of saying goodbye to these characters has started weighing on audiences. Similarly, their actors have felt the impact of leaving their roles behind. In an interview with Backstage about her roles as Max Mayfield on "Stranger Things" and Ellie in the upcoming Darren Aronofsky film, "The Whale," Sadie Sink described her feelings. "I've been thinking about that a lot recently," the actress said. "What's it going to feel like knowing I will never play this character again—this character who has set my life on a course I never thought it would go on? To never play that character again will be a very sad day." Sink hopes to continue playing characters that challenge her in new ways.
Sink is not the only "Stranger Things" actor upset about the show's ending. In an interview with Good Morning America, Millie Bobby Brown, who plays Eleven on the show, expressed her thoughts, saying, "It's gonna be hard, of course. It's like my high school, I grew up on the show. They're like my school friends ... But I'm never gonna not see them again, and I'm sure Netflix will make it last for as long as it can ... it is just so much a part of my career and so formative, and I'll always remember my experience with 'Stranger Things.'"