How Namor Should Join The Avengers After Black Panther 2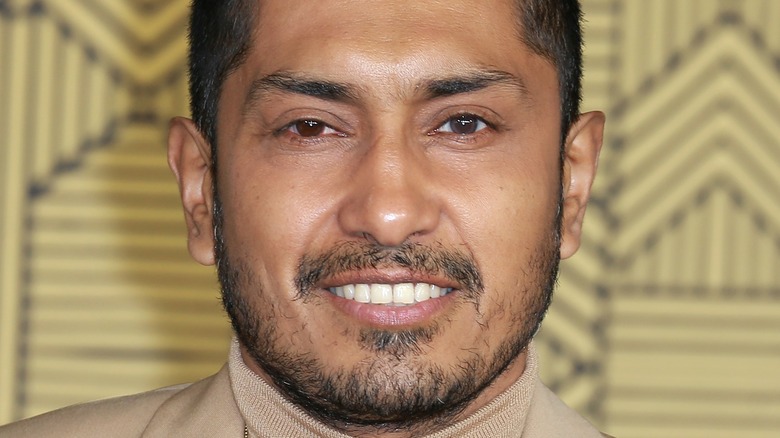 Fred Duval/Shutterstock
Namor first appeared in the 1939 Marvel Comics #1 issue, and it's safe to say the character has been involved in more storylines since his debut 83 years ago than many more well-known characters. Unfortunately, since these comic stories haven't been part of the MCU, not everyone is aware of them. After the revelation of Namor (Tenoch Huerta) and Talokan in "Black Panther: Wakanda Forever," the possibilities of where we could see him next are limitless.
When Namor was first introduced, he was an adversary of the android Human Torch, who was later reimagined by Stan Lee and Jack Kirby as Johnny Storm, a human male and eventual member of the Fantastic Four. In 1961's Fantastic Four #4, Namor the Sub-Mariner made his return, not only as the rival of the Human Torch but also of the Fantastic Four. With Namor being a sometimes-ally of Doctor Doom, the rumors of Doctor Doom as the villain in the "Fantastic Four" 2024 film reboot raises the possibility of Namor being a part of that storyline.
A second route for Namor would be for him to become part of the Illuminati — the Earth-838 group that the Scarlet Witch decimated in "Doctor Strange in the Multiverse of Madness," but which hasn't been formed yet on Earth-616. After meeting them in the alternate universe, it's possible that Doctor Strange (Benedict Cumberbatch) could decide to form his own Illuminati, of which Namor was shown to be a member in New Avengers #7.
A third possibility could be further off, with Namor playing a role in "Avengers: The Kang Dynasty" and "Avengers: Secret Wars," of which he plays a part in both in Marvel Comics. While Namor has professed in "Black Panther: Wakanda Forever" to wanting to keep his kingdom secret and his people safe, certain events could push him to take an unexpected role as an Avenger.
Namor could join the Avengers to save his people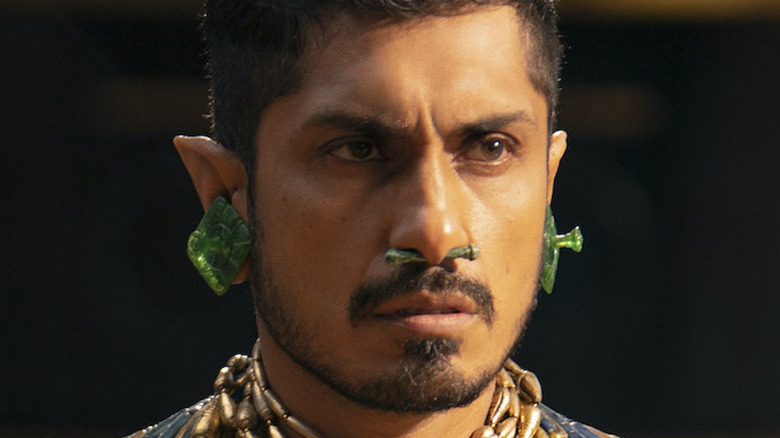 Marvel Studios/Disney
In 1985's Avengers #262, Namor lost his kingdom and was pushed out as their ruler, leaving him adrift and unsure about his future. He came across the Avengers on Hydrobase in this despondent state, and Captain America, wanting to help Namor find purpose, asks him to become an Avenger. In "Black Panther: Wakanda Forever," Namor's cousin, Namora (Mabel Cadena), disapproves of his decision to ally with Wakanda at the end of the film, so it's possible a mutiny could be on the horizon, with the Talokan rising up and forcing Namor out, leading him to become an Avenger.
Namor fought Kang alongside Captain America and Captain Marvel in the 1986 issue Avengers #268, in an attempt to rescue Wasp, Black Knight, and Hercules. With the introduction of Hercules (Brett Goldstein) in "Thor: Love and Thunder," a sneak peek of Black Knight (Kit Harington) in "The Eternals," and Michelle Pfeiffer resuming her role as the original Wasp in the upcoming "Ant-Man and the Wasp: Quantumania," all of the elements needed to recreate the events of "The Kang Dynasty" are already being introduced into the MCU. An attack or just a threat of an attack on Talokan could be enough to push Namor into the Avengers in an attempt to protect his people.
While Marvel Studios is notoriously secretive about their plans for future films and television shows, it's clear from looking at previous phases that everything is thought out and fits together perfectly in the end. We may not be able to see the completed puzzle and where all the characters fall into place yet, but there's certainly a strong possibility that the MCU's most recent antagonist could one day join Earth's mightiest heroes.