What's So Special About That Comic Sheldon Wants In Young Sheldon Season 6, Episode 7?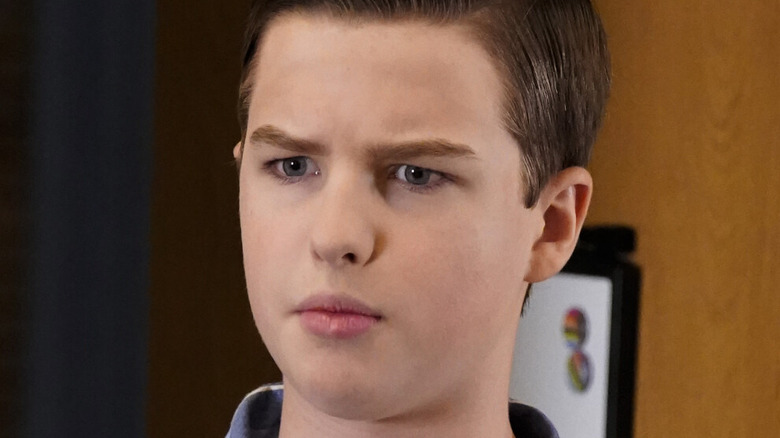 Robert Voets/CBS
"Young Sheldon" explores its titular character's many lovable quirks and builds off the original series' groundbreaking foundation in a variety of enthralling ways. The spin-off references "The Big Bang Theory" multiple times through exciting and creative narrative choices like Sheldon's (Iain Armitage) tutoring experiences and Mary's (Zoe Perry) writing hobby. "Young Sheldon" further develops Sheldon's character even after the original series has ended while using it to foreshadow what we already know.
Season 6, Episode 7, "A Tougher Nut and a Note on File," showcases Sheldon's more obsessive side as he does everything he can to get his hands on an elusive comic book. The comic in question may not be as significant as the picture it paints of the zany scientist, who soon aspires to create an online database first for comics and then for research projects to connect grantors and grantees. However, it's still a fun pick that nevertheless depicts Sheldon's expansive taste in heroes.
Sheldon's unquenchable quest for perfection is on full display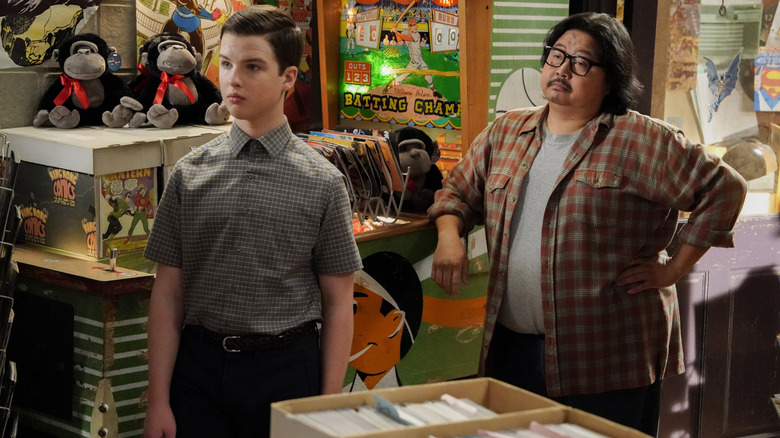 Robert Voets/CBS
After he loses "Doom Patrol and Suicide Squad Special" #1 to Nathan (Steve Burns), Sheldon attempts to hunt down "Secret Wars" #8, which Nathan has agreed to trade "Doom Patrol and Suicide Squad Special" #1 for. Ahead of his time, Sheldon looks to the Internet as an essential tool of connectivity, but when his search doesn't prove as fruitful as he would like, he comes up with the idea to create an online database.
But why is "Doom Patrol and Suicide Squad Special" #1 so important to Sheldon? The adventure contains a multitude of heroes we're familiar with from live-action projects, including Hawk, Amanda Waller, Rick Flag, Robotman, and even Weasel, in a deadly mission ordered by none other than former President Ronald Reagan himself (via DC Database). This thrilling adventure also sees the first team-up of antihero groups the Suicide Squad and the Doom Patrol. However, in Sheldon's case, it's less about the rousing story itself and more about completing his collection, which displays his stunning dedication in the process.