Netflix's Slumberland Has Jason Momoa Wanting To Make More Comedies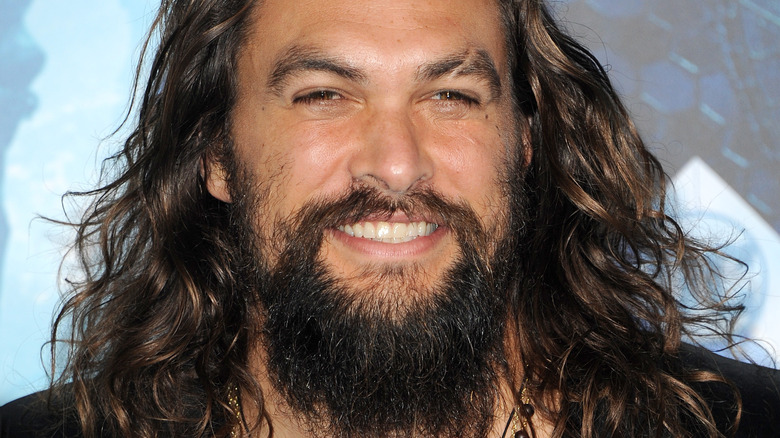 Tinseltown/Shutterstock
It's hard to picture Jason Momoa in anything but a dramatic role of some sort. After all, when you take a look at his list of credits throughout his career, the major standouts include "Aquaman," "Dune," and his reoccurring role on "Game of Thrones." Although nowhere near the comedy genre, fans might find it humorous that he also kicked off his career strutting up and down the coast in the series "Baywatch." But now, Momoa is officially shifting to the comedy scene with his new film, "Slumberland," which becomes available on Netflix on November 18th. Based on the movie's description and its trailer, this seems to be a great leap away from the Hawaiian-born actor's usual comfort zone.
"Slumberland" is based on a (more than) century-old comic strip, "Little Nemo in Slumberland," created by cartoonist Winsor McCay, which also had an animated series. The movie adaptation follows a young girl, Nemo (Marlow Barkley), who has recently lost her father after his boat is lost at sea. Reeling from her loss and being forced to live with her estranged uncle (Chris O'Dowd), Nemo is suddenly whisked into the world of Slumberland, where she is guided by Momoa's character, Flip. Flip claims he has a way for Nemo to see her father again. Despite this seeming like a heavy storyline, Momoa describes this as a comedy, and as the actor says, he truly hopes this one isn't his last.
Jason Momoa wants to be in more comedies for his kids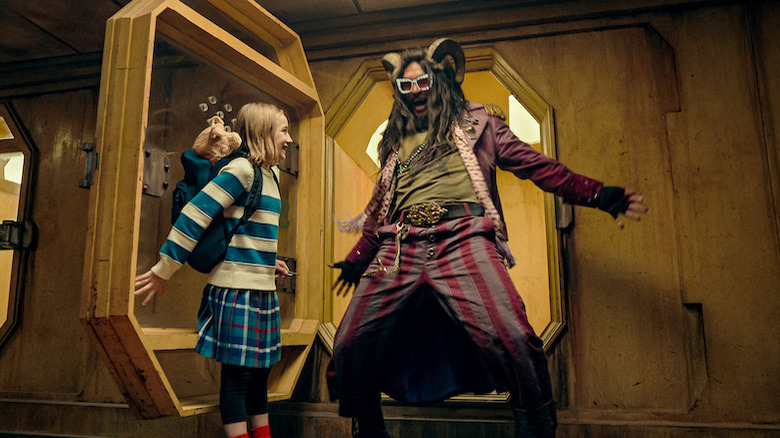 Netflix
Jason Momoa is giving comedy a try with his new Netflix movie, "Slumberland," where he plays a wacky creature named Flip, guiding a young girl across a fantasyland journey. Momoa recently spoke about the film on "Jimmy Kimmel Live," explaining how this is the very first comedy he's starred in over his long career. "This is my first comedy, man," he told a shocked Kimmel. "Twenty-four years in this business and I've never made anyone laugh yet!" Based on how Momoa describes his experience making this new film, it's clear he doesn't want this comedy to be the last one. "Please watch it," he begged the audience, "I just want to do comedies."
The jarring leap from consistent dramatic or action roles to comedy, especially for a gentle giant such as Momoa, has proven to be successful in the past. The best example is Arnold Schwarzenegger who, after churning out one action film after another, suddenly gave fans comedic hits such as "Twins" and "Kindergarten Cop." Momoa's want for performing in more comedies isn't completely for his own satisfaction, as he tells Kimmel, but also for his kids. "They love it, it's wonderful," he said, talking about their reaction to his new project. "I want to do some roles so my babies can go and see it." Well, hopefully for Momoa, "Slumberland" will find enough fan attention to help him continue on this new comedic path.