Law & Order: SVU's Kelli Giddish Says Mariska Hargitay Can Never Stop Laughing On Set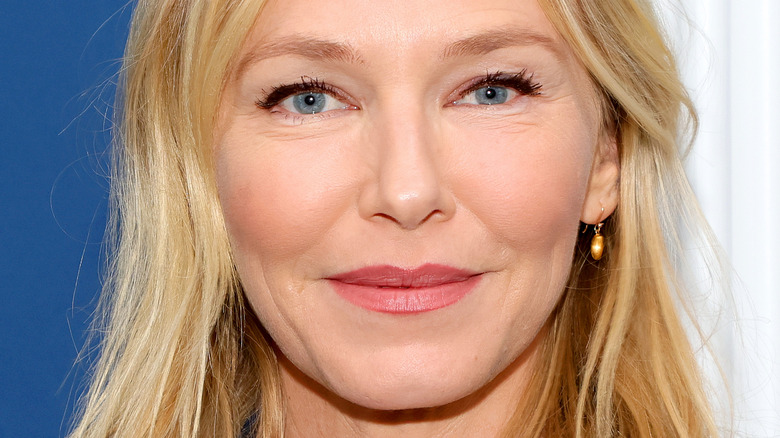 Dia Dipasupil/Getty Images
"Law & Order: Special Victims Unit" is a series that explores dark themes, but another significant aspect of the show is the camaraderie between the officers working at the Manhattan Special Victims Unit. Although characters have come and gone over the years, the cast has retained that sense of unity. Change is again on the horizon, as Kelli Giddish will soon be exiting the series after playing Detective Amanda Rollins since 2011 (via Variety). Now that we finally know which episode of "Law & Order: SVU" will be her last, fans are gearing up for the character's departure.
Although the relationship between their characters can get rocky from time to time, Kelli Giddish and Mariska Hargitay are friends in real life. If you're looking for evidence, check Instagram. It's not uncommon to see the pair hanging out together on set, so Giddish is a pretty good resource regarding what Hargitay is really like behind the scenes. Inspired by her role in "SVU," Hargitay has devoted time to helping trauma survivors by creating the Joyful Heart Foundation. Still, there's more to the actress than the stoic detective viewers see on television. Giddish says her co-star has difficulty keeping a straight face on set.
Kelli Giddish says that Mariska Hargitay is always laughing at work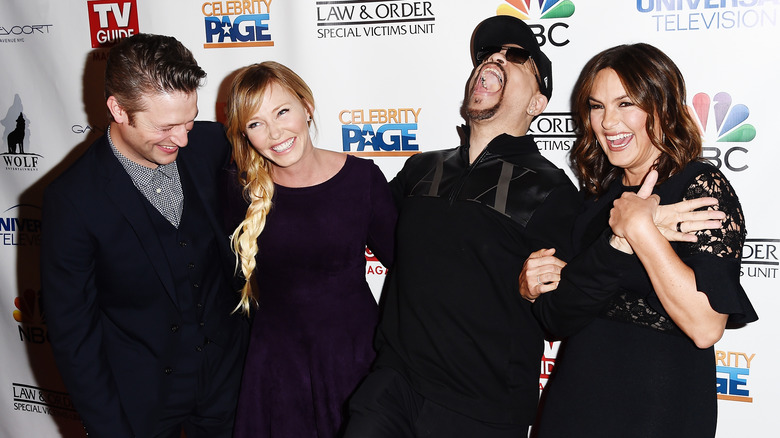 Nicholas Hunt/Getty Images
Olivia Benson is a character known for her empathy, intelligence, and courage. Over the course of the series, we watch her evolve into an effective leader, demonstrating attributes that allow her to climb the ranks of the NYPD. Viewers have seen her go from detective to sergeant, then lieutenant, and finally, captain. Benson is a character who's faced a lot of hardship in her life, so it's rare to see her smiling and carefree. However, Kelli Giddish says Mariska Hargitay always laughs when the cameras aren't rolling. In an interview with Smashing Interviews Magazine, she elaborated on her friendship with Hargitay, and Giddish claimed that her co-star is rarely without a smile.
"We crack each other up. We challenge each other, and that's something I really enjoy about our show," the actress told the outlet, admitting that Hargitay is one of the loudest and funniest people on set. "She's a ball of energy, and no one could understand how funny that lady is with what is actually portrayed on their TV because Benson's an empathetic, deeply concerned character. That's who she is in real life, but the other facet to her personality is that she's laughing all day, every day."
It's nice to hear that the actors still enjoy each other's company after so many years of working together. Hopefully, Giddish and Hargitay will remain friends after the former departs the series later this season (via TV Line).