Are Mariska Hargitay And Kelli Giddish From Law & Order: SVU Friends In Real Life?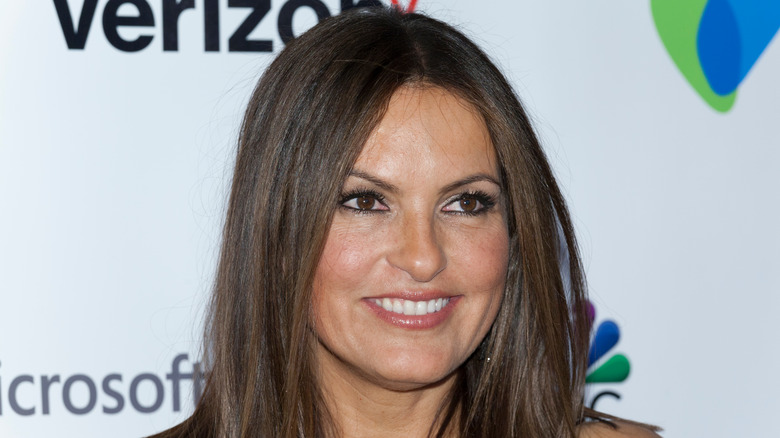 lev radin/Shutterstock
You'd be hard-pressed to find any television franchise that's more successful than "Law & Order." The original iteration ran for a staggering 20 seasons (and will continue thanks to the revival series), but that feat has actually since been surpassed by one of its spin-offs. 
"Law & Order: Special Victims Unit" has been a flagship show on NBC for 23 seasons and it's still going strong — in fact, it is currently the longest-running primetime live-action series on American television as of this writing. Debuting in 1999, "SVU" introduced detectives Olivia Benson (Mariska Hargitay) and Elliot Stabler (Christopher Meloni) as they investigated crimes of a particulary sensitive nature, often inspired by disturbing real-life cases. 
Many characters and cast members have come and gone since the show's inception. Hargitay has been a member of the "Law & Order: SVU" cast since its very first episode, while Meloni exited the series in Season 12. One of the characters that was introduced after Stabler's departure from the show was Detective Amanda Rollins, played by Kelli Giddish. Giddish actually first appeared in the 2007 episode entitled "Outsider," albeit in a bit-part role. However, since Season 13, she has been an integral part of the show and a close confidant of Benson's. But are Hargitay and Giddish also buddies in real life?
Mariska Hargitay and Kelli Giddish are real-life friends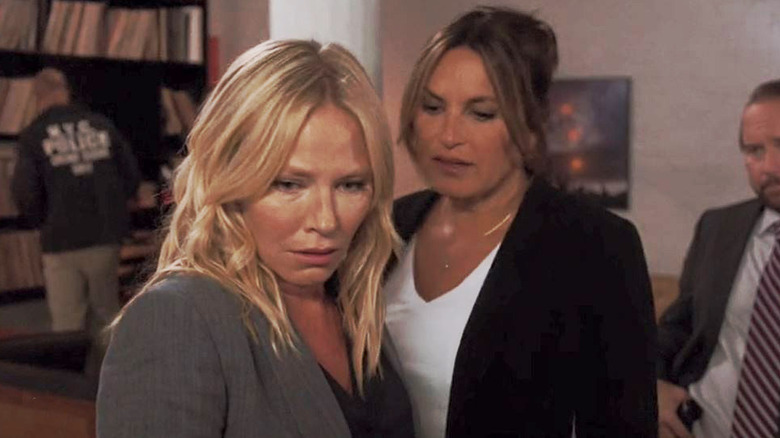 NBC
Olivia Benson and Amanda Rollins have been working together on "Law & Order: SVU" for 11 seasons and, as such, Mariska Hargitay and Kelli Giddish have also had plenty of time to get to know each other off the screen. And from the looks of it, it has been a positive experience for both performers.
If you want any evidence of the duo's friendship outside of the show, look no further than Instagram. They have shared several pictures of them hanging out with each other throughout the years, usually accompanied by positive sentiments that highlight how close they are. Hargitay and Giddish's relationship appears to be built on mutual support and admiration, as well. "Kelli is one of the strongest people, I'd say, in a lot of ways, like, a lot cooler than I am ..." Hargitay told Page Six.
Giddish echoed these sentiments in the same article, noting how their real-life bond has allowed them to have great chemistry on-screen. "It's been really, really solid," she said, "and with our relationship, [the writers] didn't just make us be best friends just like that in a kind of false way. We've earned it, so like, all the behind-the-scenes moments with her, it really means a lot that we can kind of play up that friendship too."