Legendary Director Allen Hughes And Black Panther: Wakanda Forever Co-Writer Joe Robert Cole Working On A Snoop Dogg Biopic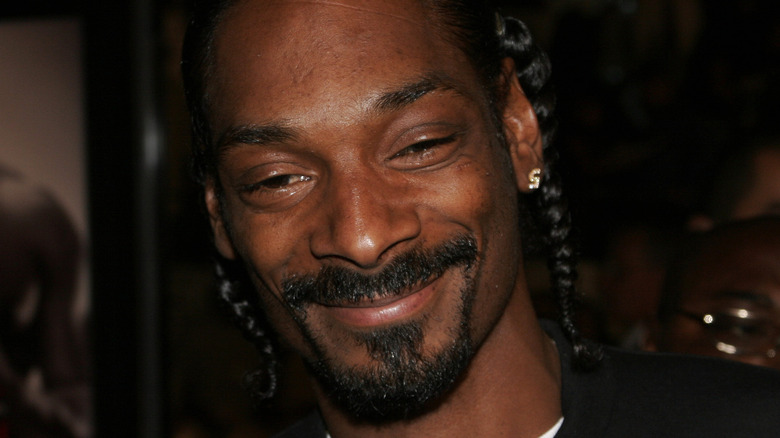 Tinseltown/Shutterstock
It appears Snoop Dogg is finally getting the biopic treatment. The iconic rapper announced that visionary filmmaker Allen Hughes will be directing a script from Joe Robert Cole about the artist's life.
According to Time, Allen Hughes, along with his twin brother Albert, burst onto the scene when they were still teenagers directing music videos for artists such as Tone Loc and Tupac. They made their jump to features with the now-classic tale of a portrait of urban life in Los Angeles in the 1990s, "Menace II Society." They became the second pair of brothers to share a co-directing credit on a movie through the Director's Guild of America because of their work on the film and their music videos (via the DGA).
They followed up that film with the feature films, "Dead Presidents," "From Hell," and "The Book of Eli." According to The New York Times, the twin duo split up in 2013 to pursue different projects. Albert had stated that they have a complicated relationship even though they love each other. Allen went on to direct his first solo feature film that same year, the Mark Wahlberg and Russell Crowe starring "Broken City."
Writer Joe Robert Cole entered the industry, according to Mother Jones, doing some uncredited writing on the 2006 film, "ATL." Cole told Complex that he was courted by Marvel Studios after writing a "Chinatown"-esque script. After his pitch for a War Machine-centered movie went by the wayside, he was invited to be a part of their writer's program. After plans were ditched for an "Inhumans" movie (via Collider), Cole was brought on to write "Black Panther" along with that film's director Ryan Coogler. Coogler would bring Cole back to co-write the sequel, "Black Panther: Wakanda Forever."
The biopic marks the first time Snoop Dogg's full story will be told on film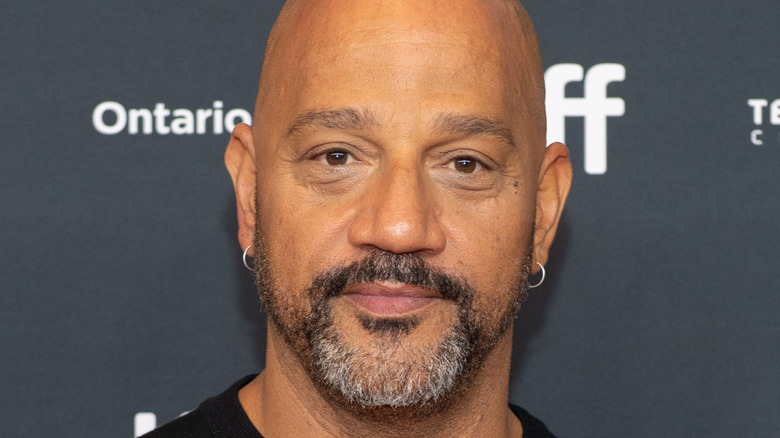 Ryan Emberley/Getty Images
According to Deadline, Universal Pictures will be teaming up with Snoop Dogg's Death Row Pictures, an arm of Death Row Records, the label that gave Snoop his start and then he eventually bought, for the biopic. Other than a characterization of Snoop appearing in 2015's "Straight Outta Compton," this will be the first full biopic on the life of the rapper.
Snoop Dogg said of Allen Hughes directing and Joe Robert Cole writing, "I waited a long time to put this project together because I wanted to choose the right director, the perfect writer, and the greatest movie company I could partner with that could understand the legacy that I'm trying to portray on screen, and the memory I'm trying to leave behind." Snoop will also be producing the upcoming film "The Underdoggs" as he is dipping his toes into more film work.
Director Allen Hughes said about the opportunity of getting to make the definitive film of the internationally beloved superstar, "Snoop Dogg, not just the artist, but the man and his brand, has transcended generations with his connection and appeal to audiences. His story is so authentic and utterly inspiring, and to have the opportunity to tell his story allows me to go back to the hood 30 years after 'Menace II Society,' and say more now than I could then."
The Snoop Dogg pic will be one of many music biopics that Universal has in the works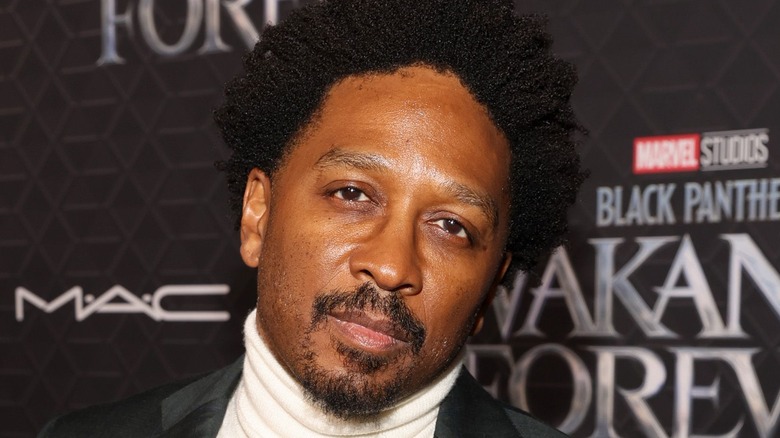 Jesse Grant/Getty Images
Writer Joe Robert Cole says he's been a fan of Snoop's music ever since he appeared on the Dr. Dre song, "Deep Cover." He said, "His music and the films of Allen Hughes have left an indelible mark on me over my life." Cole continued, "Universal has proven they can guide a movie like this to something special. I'm proud to be a part of the team."
Universal previously released the biographical film "Straight Outta Compton" to much success. The film grossed over $200 million worldwide on a budget of $28 million. Since they had such success with that film, the studio has a focus on music-driven biopics. Universal is said to have access to Snoop's music catalog for use in the film. Universal has movies based on the lives of Madonna and Cher in the works with access to their music catalogs as well.