Fate: The Winx Saga Creator Floating A $100 Million Feature Film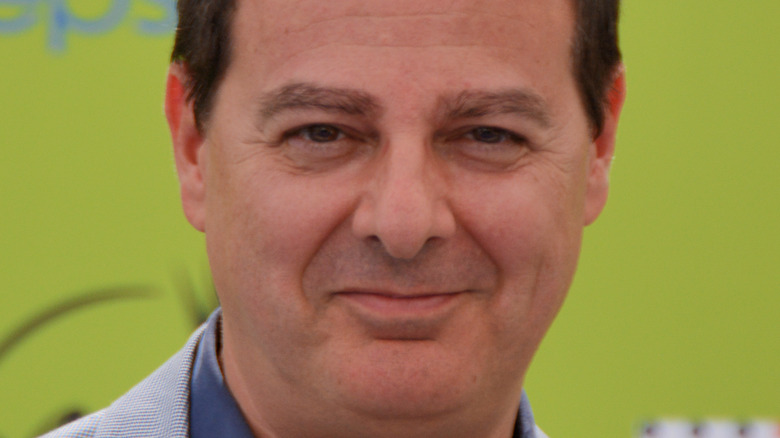 GIO_LE/Shutterstock
Fantasy fans were dealt a significant blow recently when Netflix canceled "Fate: The Winx Saga," after two seasons. This show's real-world fate was revealed directly to fans by showrunner Brian Young when he wrote on his Instagram page, "Hi all! So this is not fun news to share, but Netflix has decided not to move forward with Season Three of 'Fate: The Winx Saga.' This is especially tough because I know how many of you love [Season 2]." Many fans of the series, which follows the education of fairies in a fantasy boarding school, were so distraught that they started an online petition to resurrect the series.
In an interview with Variety, creator Iginio Straffi expressed his shock at the sudden cancellation of the Netflix series. This surprise came after hearing his showrunner; Young, was fired; however, he's still not sure why this all went down. "I still have to hear what Netflix has to say officially," he said, "I will be talking to Netflix to fully understand what happened." Although this may seem like the end for the Winx world, Straffi explains why he sees this setback as an opportunity to pursue a much more ambitious project that may cause fans to float with excitement.
A possible Winx film will expand the fantasy world
Iginio Straffi, the illustrator and creator of the original Nickelodeon animated series "Winx Club," has some promising news for fans who are probably still reeling from the blow. "Fate: The Winx Saga" made sure to get the thumbs up from their predecessor, and now, Iginio Straffi, the creator of these six fairy characters, says that this means that he can move forward with his planned live-action Winx movie. Straffi told Variety that there'd been many opportunities to make a film with a low budget, but he decided to hold off. And now that the series is over, based on his production vision, he believes the movie would be budgeted at more than $100 million.
For Straffi, a high-budget live-action movie is a next step in the franchise's ongoing direction. "We started with the TV series, which had a more accessible budget and was a bit easier to finance," he says. As for the possible future film's storyline, Straffi would like to expand the Winx world for viewers. "These will comprise not just the characters' relationships in school ... but the franchise's more epic fantasy aspect: transformations, battles with witches, the Trix." The Trix are the three evil witches who face off against the fairies. Straffi went on to compare his vision to other past films. "Something more similar to 'Harry Potter' or superhero movies," he explains. Although still in the developmental stage, plenty of fans will be thrilled to learn that when it comes to the fairies of the Winx franchise, there may be more magic to come.