The Big Bang Theory Producer Says They Never Seriously Considered Character Spin-Offs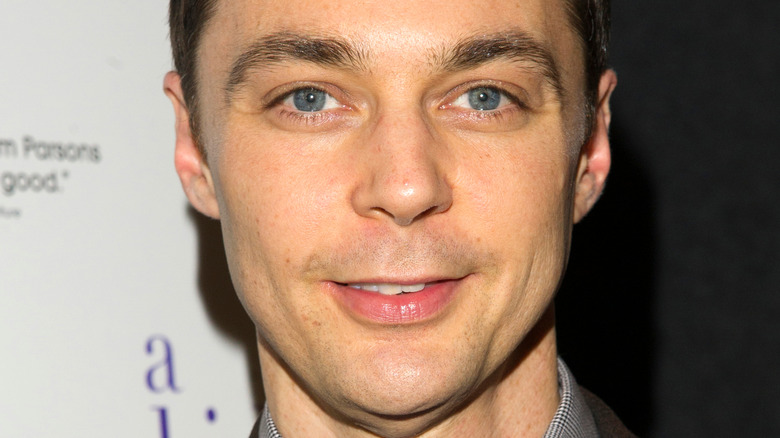 Ron Adar/Shutterstock
Sitcom fans collectively endured a considerable loss when CBS's hit series "The Big Bang Theory" ended its twelve-season run in 2019. This left viewers, from nerds to nerd-wannabes, experiencing a sudden period of TV entertainment mourning. The hilarious sitcom that follows young apartment-sharing scientists premiered in September 2007, with new fans unaware of how big the episodic comedy would actually become.
When the series finally concluded, many fans wondered if a "The Big Bang Theory" spin-off series would be developed, focusing on any of the show's highly unique characters. However, that never happened, and now we are finding out why that was.
It's not uncommon for hit shows to spin-off into other additional series focused on a specific character of its original show. "Joey," starring Matt Leblanc, is an example when his character received the spotlight after "Friends" came to an end. And although "The Big Bang Theory" fans were given "Young Sheldon," which follows the child version of Jim Parsons' character, a series starring one of the original adult cast members has never happened. Now, producer Steve Holland explains in the book, "The Big Bang Theory: The Definitive, Inside Story of the Epic Hit Series," why that is.
Producer Steve Holland didn't consider too many ideas for a spin-off
"The Big Bang Theory" producer Steve Holland explained in Jessica Radloff's book why there wasn't much attraction to the idea of a spinoff. "I think we felt there was no winning with something like that. 'Big Bang' was this magical thing that we captured, and then to recapture it with any version of them that wasn't the whole cast wasn't something we really wanted to do," he said.
Back in 2019, stars Johnny Galecki and Kaley Cuoco both expressed resistance to a possible spinoff series. "I don't think it would be a disaster, but it wouldn't be 'Big Bang,'" Galecki told The Hollywood Reporter. Cuoco added to that, "Uh, no! But if Chuck [Lorre] asked me I would highly consider it because I don't say no to Chuck!"
Fans may remember that the beginning of the end for "The Big Bang Theory" was set in motion due to star Jim Parson's decision to leave the show (via Us Magazine). Entertainment Weekly reported, at the time, that the fan-favorite comedy would conclude in 2019 (the following year), which it did. The sudden, surprising conclusion left many wondering if they'd see these brainy characters grace the screen again. That wasn't to be, although the thought wasn't entirely off the table at first. Holland admitted, "We joked about in the room, and people would toss out ideas, but it wasn't seriously given consideration."