Manifest Creator Offers A Peek Inside Mick's Emotional Journey In Coming Episodes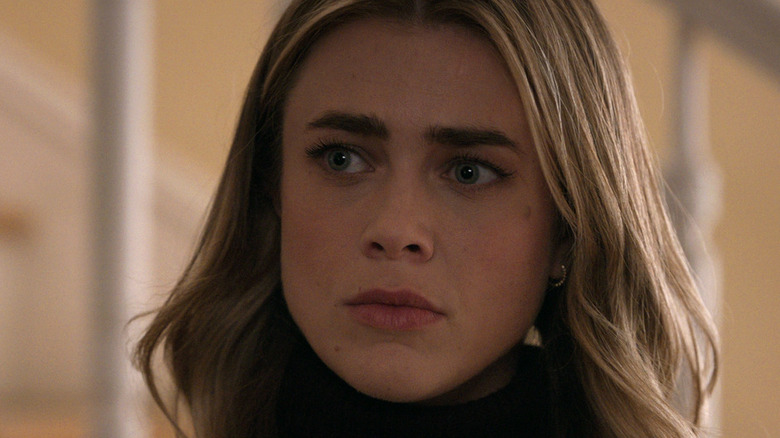 Netflix
Series like "Manifest" clearly show that there's still plenty of interest in the mysterious premises behind shows like "The Leftovers" and "Lost." The show follows the lives of 191 passengers who seemingly disappear from reality during a flight only to miraculously reappear several years later, where they begin to experience strange paranormal events.
While "Manifest" originally aired on NBC for its first three seasons, the series has since migrated to Netflix, where it's currently in the process of wrapping things up with its fourth and final season. Though only the first batch of episodes have been released on the streaming platform so far, there's already plenty for fans to unpack as they await the final episodes of the series.
Take the Season 4, Part 1 finale, for example, which saw empath Zeke Landon (Matt Long) sacrificing his life to save Cal Stone (Ty Doran) from the ravages of his terminal cancer. As if the twist wasn't devastating enough for fans, showrunner Jeff Rake has hinted that this death will have a ripple effect for Part 2 of the final season as well.
Michaela isn't going to take Zeke's death well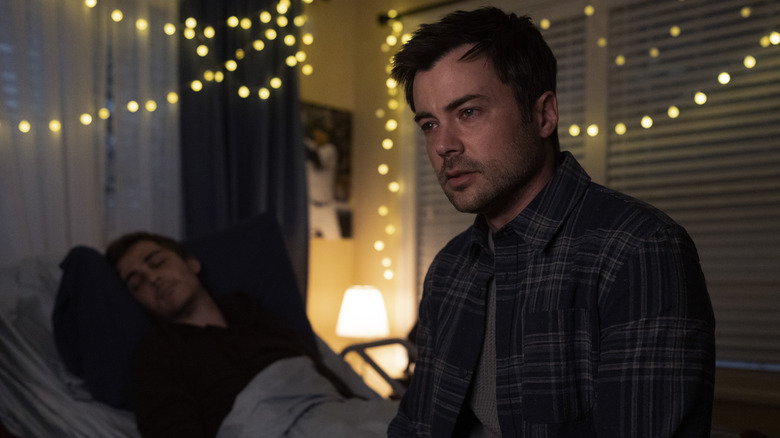 Peter Kramer/Netflix
"Manifest" creator and showrunner Jeff Rake sat down with TV Guide to discuss the finale of Season 4, Part 1, and he had some insight into how Michaela Stone (Melissa Roxburgh) is going to take the death of Zeke when the series returns for its last run of episodes. "That will be a lot for her to navigate. In the aftermath, it's incredibly complicated," Rake explained.
"Zeke made a very compelling explanation in his deathbed speech to her at the very end," Rake went on. "She understands on a certain level, and she'll say as much to Kyle on the bedside when we get to that next block of episodes. It makes sense from a mythological place to the extent that they're all on the same mythological journey," the showrunner continued. "And that goes a long way."
It certainly sounds like Zeke's noble sacrifice is going to complicate things immensely for Cal and Michaela, along with other some of the other survivors. Still, Rake was clear that Michaela might take it the hardest, calling Zeke "the love of her life." How Cal and Michaela will overcome this loss and save the world from its impending destruction in the final episodes of "Manifest" remains to be seen, but one thing that is certain is that they'll have to deal with this terrible loss before they can do what needs to be done.