Manifest Season 4 - Everything You Need To Know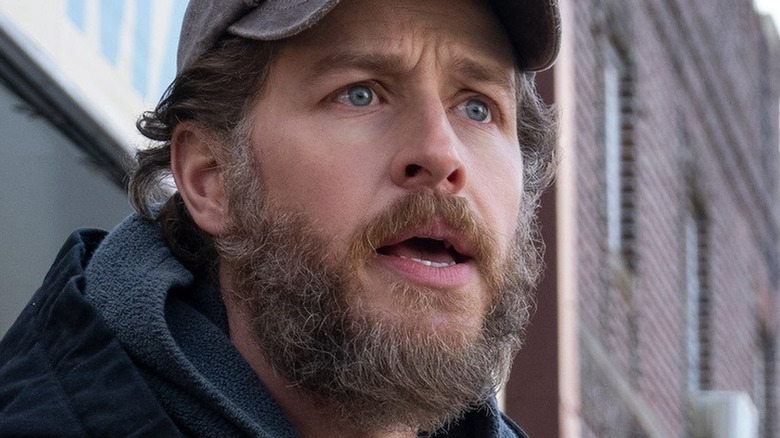 Netflix
Few TV series have had as unusual a production history as "Manifest." The supernatural drama about a group of passengers on a flight that goes missing and then mysteriously reappears five and a half later debuted on NBC in 2018 and developed a cult following before being canceled in 2021. Since then, a groundswell of fan support has convinced Netflix to revive the project. Although it won't be for the full six seasons that were planned from the beginning, it's still a measure of closure for the fans.
Best of all, series creator Jeff Rake told Netflix's Tudum that the fourth and final season, the first part of which premiered on November 4, finally answers some of the questions that have hung over the show since it began.
"As exhausting and crazy-making as these Callings [are] and the responsibility of being an 828er is, it's not just about them," Rake said. "The interconnectedness of all of us, and how small actions can have implications that cascade outward and touch the whole world is what the show is about."
But if you'd like some more specifics, read on.
When will Part 2 of Manifest Season 4 be released?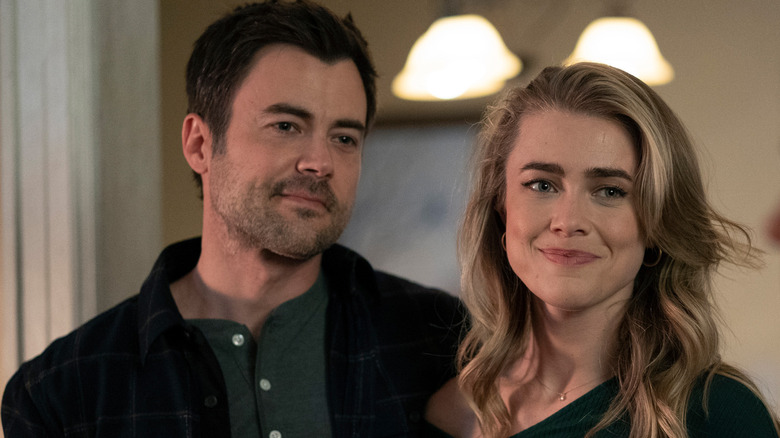 Netflix
Season 4 of "Manifest" hit Netflix on November 4, 2022. However, that was only the first half of Season 4. The supersized Season 4 consists of 20 total episodes, divided into Parts 1 and 2. All 10 episodes in Part 1 became available on November 4, but Part 2 remained a mystery for a number of months. Netflix has released plenty of TV seasons split into multiple parts, all of which offered fans intriguing precedents for when "Manifest" Season 4, Part 2 might land. "Stranger Things" Season 4 was released in two halves, with Part 2 coming out about a month after Part 1. But the gap between Parts 1 and 2 of "Lucifer" Season 5 was about eight months. 
Like many things with "Manifest," this one remained a mystery. Finally, on April 7, 2023, Netflix revealed that Part 2 would be landing on June 2. As fans know, this date is also critically important within the universe of the show: June 2 is the "death date" upon which the apocalypse will lay waste to all humanity knows and loves.
What is the plot of Manifest Season 4?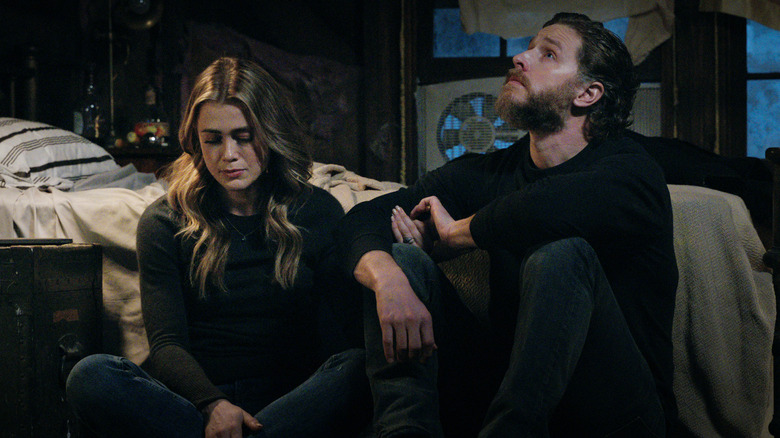 Netflix
As the official Tudum press release announcing the Season 4 premiere date pointed out, "Manifest" Season 3 ended on a whole bunch of cliffhangers.
First up is Ben's (Josh Dallas) utter shambles of a personal life. When we last left the rationally-minded college mathematics professor, another Flight 828 passenger, Angelina (Holly Taylor), had just murdered his wife Grace (Athena Karkanis) and kidnapped his baby, Eden.
"When you turn on the next episode, it's two years later, and not only is Ben still deeply in the depths of depression and trauma over the loss of his wife, but you'll of course recall that that was only half the tragedy," creator Jeff Rake told Tudum. "The other half was the kidnapping of his infant daughter and tragically, two years later, she's still missing."
Then, Ben and Grace's son Cal, (originally played by Jack Messina and now played by Ty Doran), mysteriously disappeared after touching the plane's tail fin, then reappeared five years older. When he returned, he told his father, "I know what I have to do now" — without explaining what. "There's sort of an amnesia there, and it'll take these episodes and adventures that he's put on throughout this journey to piece it back together," Rake continued. "And that's just on the mythological side. On the emotional side, he looks like he's a grownup, but psychologically, he's still a little boy."
Meanwhile, most Flight 828 passengers are aware of their supposed, upcoming, foretold deaths in 18 months' time, or sooner, if a serial killer stalking the survivors has their way.
Who stars in Manifest Season 4?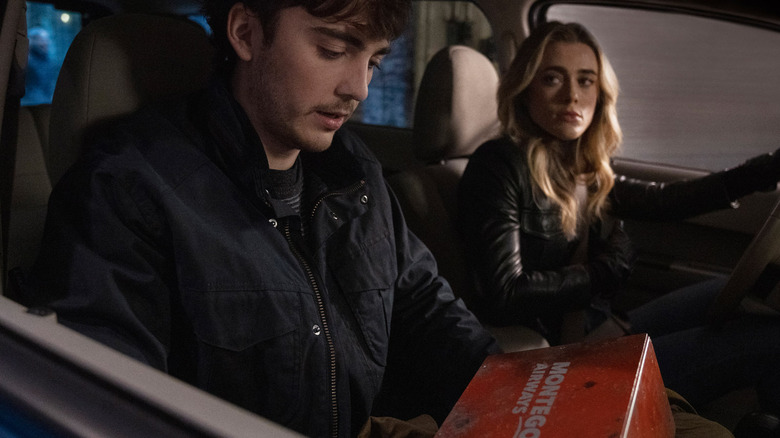 Netflix
The series' two leads, Josh Dallas and Melissa Roxburgh are both back for the final go around. They play brother and sister Ben and Michaela Stone. Ty Doran stepped in to play the role of Jack's newly aged-up son, Cal. The role was previously played by Jack Messina. Deadline reported that Messina would be involved in Season 4 in some capacity.
J.R. Ramirez is back as Jason Vasquez. In November 2021, on the first day of production for Season 4, he posted a message on Instagram thanking the fans for their support. "It's only day one and you can already feel the Level of Appreciation this group has for the Magical Ride that is Manifest!," he wrote. "the reality is ALL of This Magic is happening because of YOU guys! You guys made this happen."
Luna Blaise is back as Ben and Grace's daughter and Cal's twin sister Olive. Parveen Kaur returns as Dr. Saanvi Bahl, a passenger on Flight 828 who's looking for answers (via Deadline). Matt Long  is also back as Michaela's boyfriend Zeke, Holly Taylor is back as the religious fanatic Angelina Meyer, and Daryl Edwards is back as NSA Director Robert Vance. Some long missing faces from previous Manifest seasons also return for Season 4, including Garret Wareing as Flight 828 passenger and mystery investigator T.J. Morrison, and Frank Deal as airplane pilot Captain Bill Daly.
Who is the showrunner for Manifest Season 4?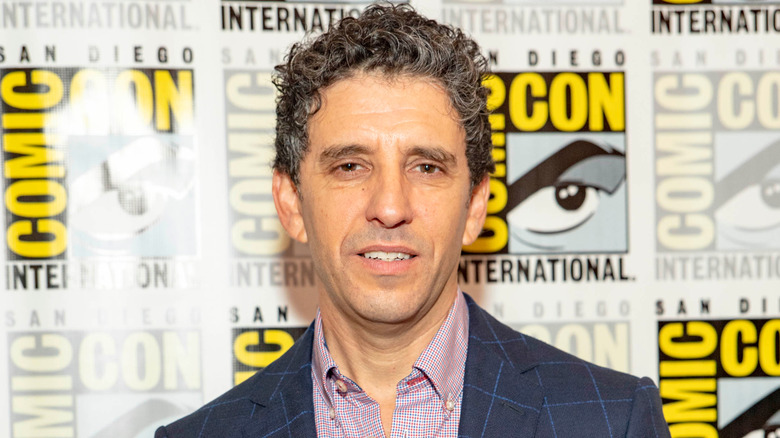 Eugene Powers/Shutterstock
Once again, series creator Jeff Rake will be serving as showrunner. He previously held the position on the show's first three seasons. This is the ideal scenario for fans, as he's the mastermind of the entire series — Rake is the one who came up with the idea and had the original plan for a six-season run on NBC (via Deadline).
"Manifest" is the third series created solely by Rake, after "The Mysteries of Laura" and "Miss Match." "The Mysteries of Laura," was an NBC comedy-drama adapted from a Spanish TV series, about a homicide detective who balanced her life as a single mother. It starred Debra Messing and ran from 2014 to 2016. "Miss Match" was a 2003 NBC comedy-drama series that starred Alicia Silverstone as a divorce attorney who also often played matchmaker with her clients, despite her lackluster love life. He also co-created the 2001 Fox Wall Street drama "The $treet," along with Darren Star (via IMDb).  
"Manifest" is obviously quite the departure from all of these shows. 
Is there a trailer for Manifest Season 4?
Netflix released the full trailer for "Manifest" Season 4 on September 22, 2022. It kicks off by recapping the beginning of the series. There's a cockpit view of Flight 828 as it enters the storm that started it all. In the aftermath, the passengers struggle to understand the fact that they've been missing for the last five and a half years. Then, there's a reminder. Among the visions the passengers experienced, many of them learned that they have an "expiration date." It's approaching soon: June 24, 2024.
Then, the trailer flashes forward to the present day, where Ben Stone is still grappling with the murder of his wife and the kidnapping of his child. He tells his sister Michaela that he's had another "Calling," this one showing the end of the world. With their death date looming 18 months away, various passengers try to find answers. Cal searches for Flight 828's black box. Complicating matters, a mysterious serial killer starts eliminating the surviving passengers. All of it adds up to a literally explosive finale.
Then, in April 2023, Netflix released a brief teaser that announced Season 4, Part 2's debut date, June 2. It sees the passengers reaffirm the importance of that date in canon, intoning everything from "June 2nd — the death date" to "We all know the world will end June 2nd." Hopefully, this date will indeed provide the answers fans have been waiting for.
Where to watch previous seasons of Manifest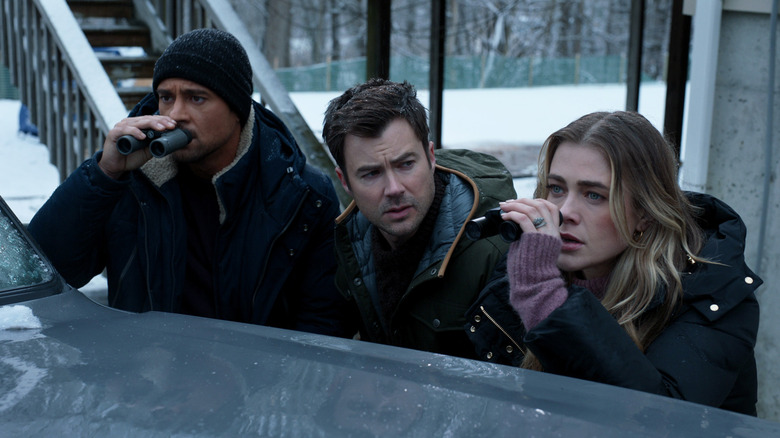 Netflix
Currently, the first three seasons of "Manifest" are available on Netflix with a subscription. Season 1 consists of 16 episodes, while Seasons 2 and 3 have 13 each. Part 1 of Season 4 dropped in November 2022, adding 10 more episodes to the canon.
If you don't have a Netflix subscription, first of all you're going to want to get one so you can watch Season 4. But for now, the first three seasons of "Manifest" are also available for purchase on Google Play, Vudu, YouTube, Apple TV, and Amazon Prime Video, at $1.99 per episode. All three seasons are available on DVD as well, currently at $27.99 on Amazon.
As fans of "Manifest" no doubt remember, it was originally an NBC series when it premiered in 2018. That was the case until NBC canceled the series in 2021. "Manifest" officially became a Netflix series on August 28, 2021, (see what they did there?), but the show had already been available on the streaming platform by that point (via Deadline). Three days before Season 4 debuted, Netflix offered a preview in the form of the first seven minutes of the first episode.
Why was Manifest originally canceled?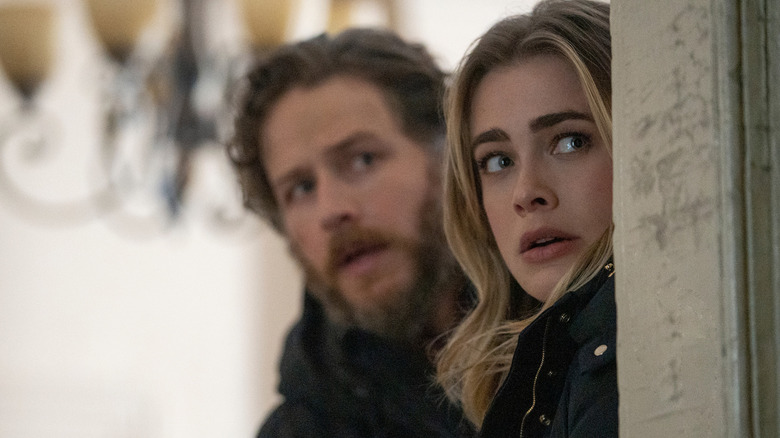 Netflix
Like most shows, "Manifest" was initially canceled due to low ratings. In the summer of 2021, it was one of four shows on the bubble of cancellation at NBC, along with "Debris," "Zoey's Extraordinary Playlist," and "Good Girls." Although it was the highest rated of those four, NBC still canceled it in June 2021 (via Deadline). 
One of "Manifest's" production companies, Warner Bros. Television, then attempted to find a new home for the series, to no avail.
However, "Manifest" did have a strong cult following, and when its first three seasons debuted on Netflix, it shot to the top of Netflix's streaming rankings. Jeff Rake then led an inspired #SaveManifest campaign on social media, which kept the show at the top of the Netflix charts. This led the streaming network to resurrect the show.
As Deadline noted, it's extremely rare for a TV show to find a second life like this. But if there were ever a show to pull it off, it would be "Manifest."