Joey Lawrence, The Masked Singer's Walrus, Had A Hit Way Back In The 90s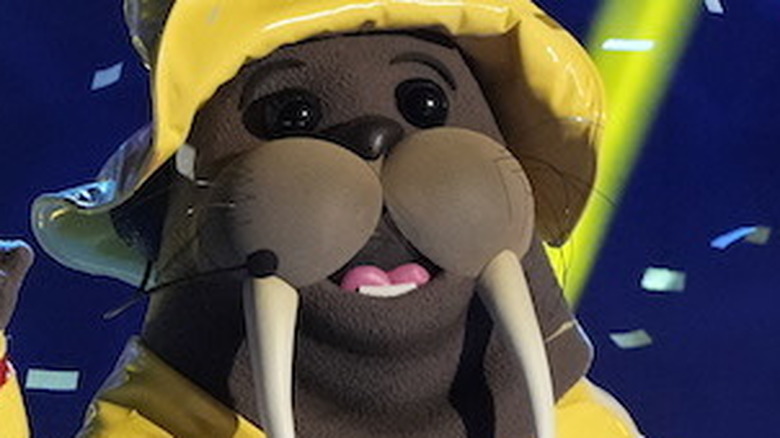 Michael Becker/Fox
In the recent "90s Night" episode of "The Masked Singer," which had been pushed back due to the World Series,–there was so much talent on stage that the audience was presented with a very difficult choice of who to vote out. All three performances were outstanding, and nobody got negative comments from the judges. So everyone was sad to see the Walrus leave the show, but were excited to find that it was none other than '90s teen heartthrob Joey Lawrence. 
While only one panelist (Robin Thicke) guessed the correct celebrity, fans on Twitter seemed to guess it pretty easily. In response to the first set of clues, which included a cat with a nametag on it that said "Jenny," @TxtbookShabbaDo wrote "​​Joey Lawrence! The cat with Jenny on it is from Oliver and Company!" referencing Lawrence's role in the 1988 Disney film. Most other Twitter users guessed correctly, but a few had some oddball guesses, such as @Pensfan87Schmid who guessed it was Gary Coleman based on the clue that the singer was on a sitcom and had a famous catchphrase. User @howverycass responded by informing them that Coleman has been dead for 12 years.
In an interview with Entertainment Weekly, Lawrence explained his reasons for wanting to do "The Masked Singer." "Actually, the reason why [Masked Singer] came up is because yes, for years, they've been guessing either myself or it was me and my brothers, like they did earlier this season with the Mummies," he said. In the episode, Thicke joked that he only guessed correctly because he always guesses Joey Lawrence.
The panelists also pointed out that the Walrus was clearly a performer who knew how to sing, and Lawrence certainly is, as evidenced by his big hit song from the '90s.
Joey Lawrence had a hit with Nothing My Love Can't Fix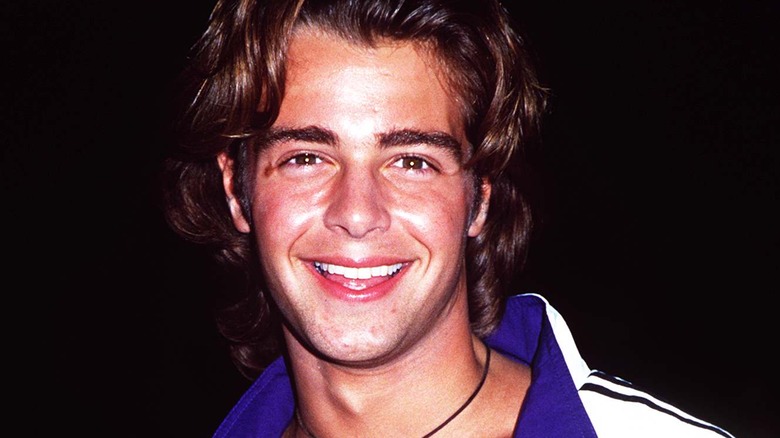 Tammie Arroyo/Getty Images
Back in 1993, Joey Lawrence had a hit that peaked at No. 19 on the Billboard Hot 100. The song's title was "Nothin' My Love Can't Fix," and the track is about as '90s as you can imagine. Even more so, the song's video just screams 1993, right down to the leather jacket and flannels, which were both clues to the Walrus' identity.
In an interview with Hollywood Life, the "Blossom" star said that it had been a while since he performed music live, but now he's ready to jump-start his music career again. "It was a challenge. I haven't performed live in 13-14 years," said Lawrence. "Just recently, I've been releasing some new music, and it's been doing super good. That's going to continue in '23 as well." He went on to say that he was especially proud of his performance on "The Masked Singer" because the Walrus costume was a real challenge with the way it affected his mobility. "Those costumes are always the most difficult ones to maneuver in, obviously, because you can't even grip anything," he told the outlet. "You don't have hands, you don't have feet, your legs don't move because they're locked into those pants. You can't see anything." 
Despite the difficulties, Lawrence put on a praiseworthy performance and perhaps ignited interest in his revived music career.