The Masked Singer '90s Episode Pushed Back Due To The World Series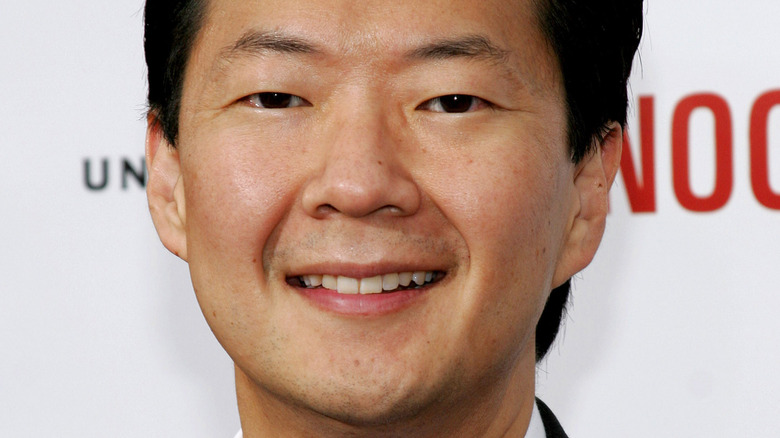 Tinseltown/Shutterstock
There's nothing uncommon about a live baseball game being either delayed or postponed. Factors such as rain, lightning, and even an earthquake may have fans at home flipping through the channels, wondering what happened to the game scheduled to be shown at that time. The same circumstance can actually go in the opposite direction, with a baseball game disrupting a scheduled show's airing. And that's exactly what happened Wednesday night, November 2, when fans tuned in to watch "The Masked Singer" on FOX, only to find a broadcast they weren't expecting.
For those fans who don't know, Newsweek reports that the popular (disguised) singing competition was rescheduled due to game four of the "World Series" between the Philadelphia Phillies and the Houston Astros airing instead. This shake-up was surely a disappointment for some who were dropping in to watch a special 90s-themed episode that was announced back in October. However, the Fox show, which is now in its eighth season, was pushed aside due to the big game, leaving fans wondering when they'll be able to watch host Nick Cannon and the celebrity panel dressed up in their best bright neon.
The Masked Singer's '90s episode will air this Sunday ... maybe
The highly anticipated '90s-themed episode of "The Masked Singer" was delayed Wednesday night due to a schedule shift of the World Series. This shake-up is a direct result of the championship series own schedule change, thanks to a previous rain postponement. Although plenty of fans across the country are surely disappointed, Fox has announced (via the show's official Twitter page) that the episode has been rescheduled for Sunday, November 6. However, this installment, which happens to be the show's 100th episode, may be delayed once again if the World Series gets extended to a seventh game. Either way, fans won't have to wait too much longer to see characters Walrus, Milkshake, and The Lambs perform.
Many will recall that this isn't the first time "The Masked Singer" has been changed last minute. CinemaBlend reminds us of when the show was scheduled to highlight Broadway's music on the night of October 12, but a rain delay of the second game between the Atlanta Braves and Philadelphia Phillies forced Fox to push it to October 19. These shifts in plans have surely been frustrating for fans looking forward to the popular competition show. However, with Mother Nature always attending these championship series, it is expected that adjustments are always a possibility.