Where Is The Cast Of Blossom Now?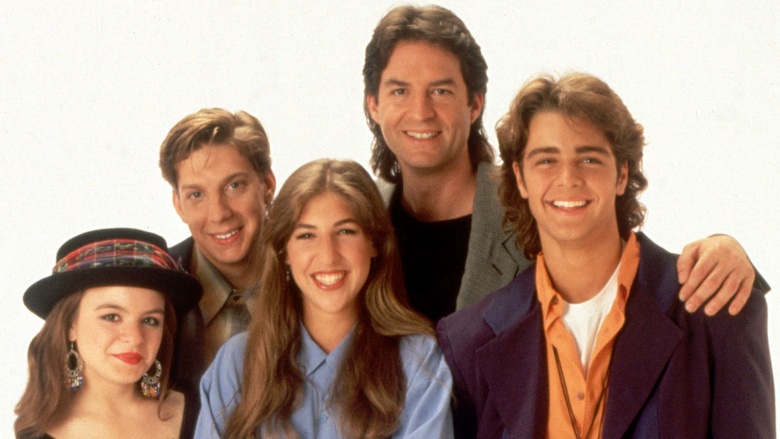 NBC
Blossom aired from 1991 to 1995 and the show followed the life and times of teen queen Blossom Russo, her older brothers Tony and Joey, their mostly single father Nick, and her BFF Six. It was a charming show that explored a nuclear family dynamic that was unique at the time. It also examined the ups and downs of modern female adolescence. Kids growing up in the '90s remember the show fondly, as the quirky and stylish Blossom navigated the world without the influence of a mother. Obviously, the show and its characters had lots of depth amid the usual sitcom paradigms. Where are the main cast members, who were so memorable in their roles, today? It's time for a catch up session with the cast of Blossom. Whoa!
Mayim Bialik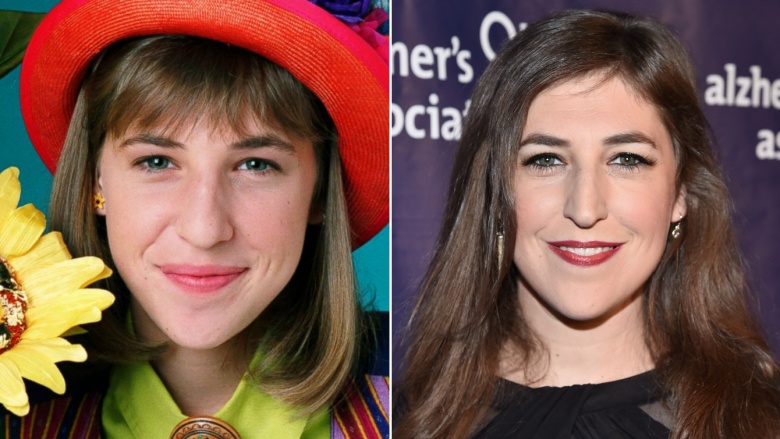 NBC/Getty Images
The actress' work as the titular character put her on the small screen map. Mayim Bialik eventually earned a PhD in neuroscience—seriously—but returned to work as an actress because it better suited her lifestyle as a young mother of two, according to Yahoo. Dr. Bialik has remained active, enjoying quite the career resurgence at the beginning of the 2010s. She had a recurring role in The Secret Life of the American Teenager earlier in the decade, and she has since become a regular cast member on The Big Bang Theory, starring as Dr. Amy Farrah Fowler. In 2016, she won a Critic's Choice Award for Best Supporting Actress in a Comedy Series for her work on the show. She also has her own lifestyle site, Grok Nation, which explores all sorts of topics, from Hollywood to faith to parenting. Is it kind of weird that some parts of Bialik's life sound like exactly where you'd expect Blossom's life to have gone?
Joey Lawrence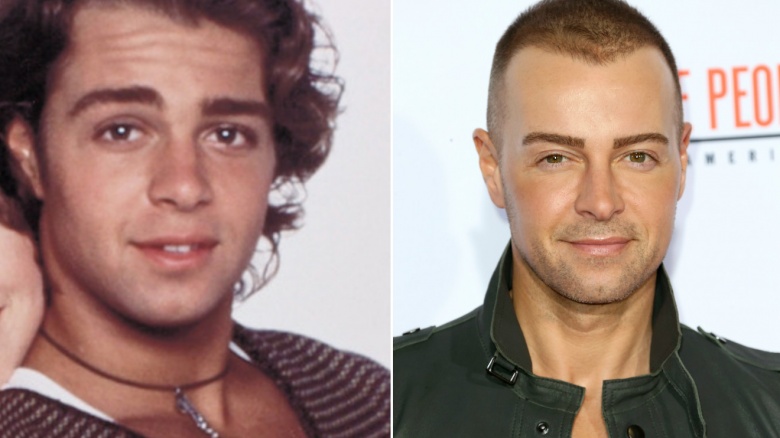 NBC/Getty Images
Blossom's big brother Joey Russo was played by the adorable Joey Lawrence. He's worked steadily in film and TV since Blossom's end, though big, tentpole roles remained somewhat elusive. That is, until he nabbed the part as the titular male nanny (aka "manny") in the sitcom Melissa & Joey, which ran on ABC Family from 2010 through 2015. Over the years, Lawrence has been married twice, and has two children. He also has a crazy positive attitude, and is accessible and active on Twitter, sharing info on his latest projects with fans. He lovingly refers to them as "angels."
Michael Stoyanov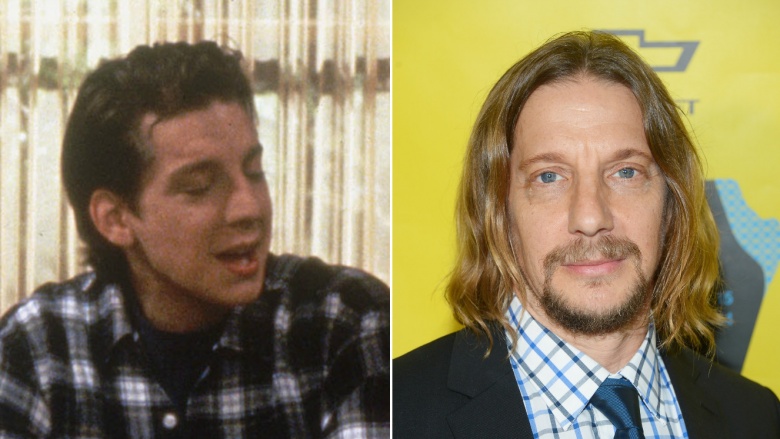 NBC/Getty Images
What has Michael Stoyanov, who played Blossom's big brother Tony, done lately or at least semi-lately? Well, his resume has actually been vast and varied, with a chunk of his work taking place behind the scenes. He wrote 25 episodes of the popular '90s sketch comedy MADtv. While he had a bit part in The Dark Knight, playing a member of the Joker's goon squad, much of his onscreen work has been lower profile, yet it's been somewhat steady. He appeared in two episodes of Justified in 2013, in an episode of CSI in 2012, and in an episode of The Mentalist in 2009. Additionally, he co-wrote the sci fi black comedy called Space Station 76, "a 1970s version of the future, where personalities and asteroids collide," that starred Liv Tyler and Matt Bomer, according to IMDB.
Ted Wass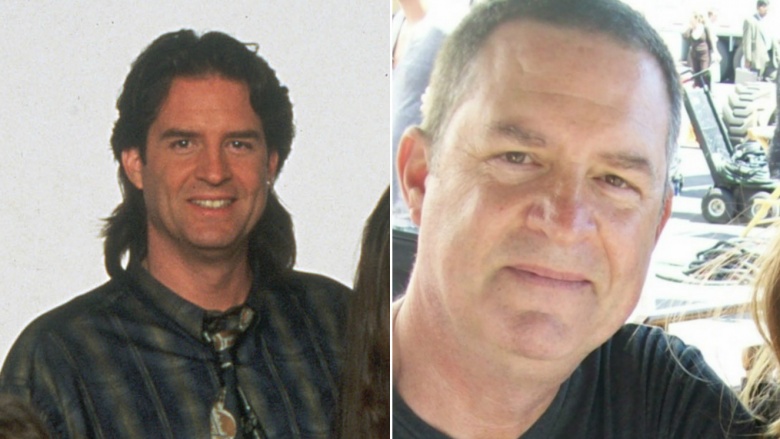 NBC
After playing Nick Russo, Ted Wass didn't act much once Blossom went off the air. Ted Wass' career path shifted, and he has spent much of his post-Blossom professional life directing TV shows. He's lensed episodes of major hit series, such as Spin City, Scrubs, 2 Broke Girls, Everybody Hates Chris, The Big Bang Theory, Two and a Half Men, and Undateable. He's clearly found his niche. Wass also directed his former TV son Lawrence in several episodes of Melissa & Joey, according to his TV.com page. It remains all in the Russo family for the cast members!
David Lascher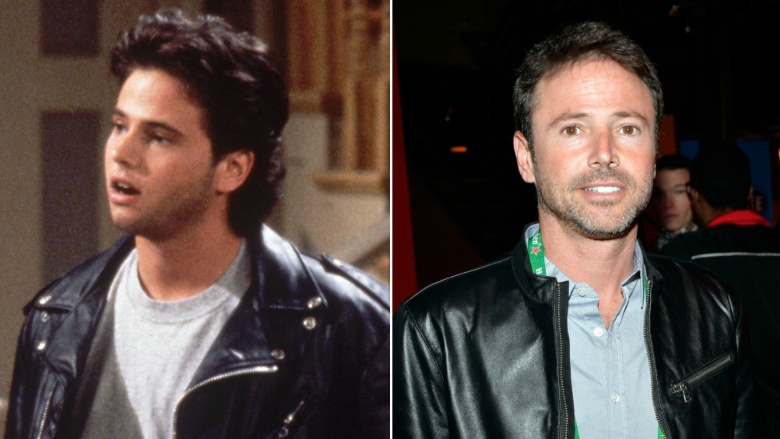 NBC/Getty Images
David Lascher was Blossom's baby-faced boyfriend Vinnie on the series. The onetime teen heartthrob has stayed steadily busy, booking appearances on other teen-centric shows like Sabrina, The Teenage Witch and Clueless in the '90s. He also landed roles in TV movies like Mystery Woman: Redemption (2006) and Always and Forever (2009). He even reunited with Lawrence when he appeared on three episodes of Melissa & Joey in 2014. You can also check out Lascher in The Boat Builder, a 2015 film featuring Christopher Lloyd. On the personal front, Lascher is currently married with three children.
Jenna von Oy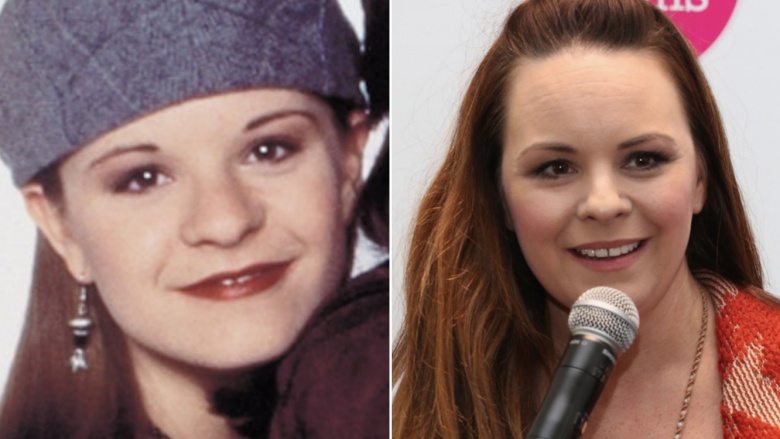 NBC/Getty Images
Six was Blossom's super cute BFF and Jenna von Oy played the colorful sidekick, who was quite a fast talker, to perfection. Post-Blossom, Jenna von Oy starred on The Parkers and she had guest-starring roles in Cold Case and Family Guy in the '00s. These days, von Oy doesn't do much acting. Instead, she is a mom to two daughters. Motherhood is a subject about which she is passionate and vocal. She writes about the topic often for her Cradle Chronicles site and has done so for People. She also embarked on a country music career and published the book Situtation Momedy.
Finola Hughes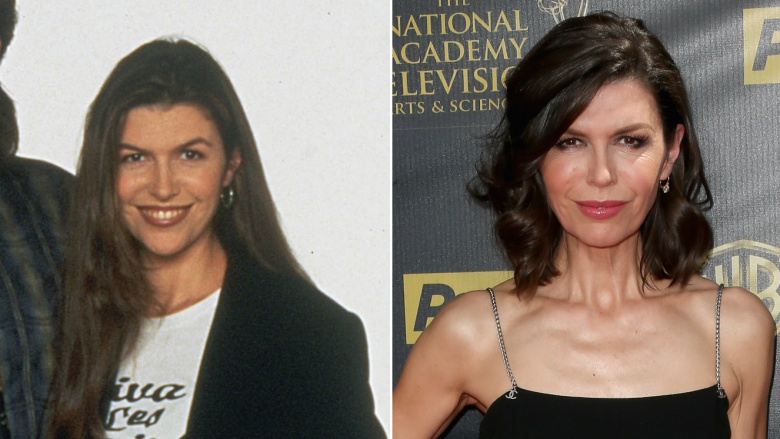 NBC/Getty Images
Veteran actress Finola Hughes boarded the series as Blossom's stepmother and Nick's wife Carol, appearing during the latter half of the show's life. She has remained supremely visible on TV, revisiting her star-making turn as Anna Devane on General Hospital many times and in many ways; hosting the style show How Do I Look; and appearing on Charmed. She recently directed two films: The Bet and Byrd and The Bees, the latter of which stared Jonathan Rhys Meyers.
Samaria Graham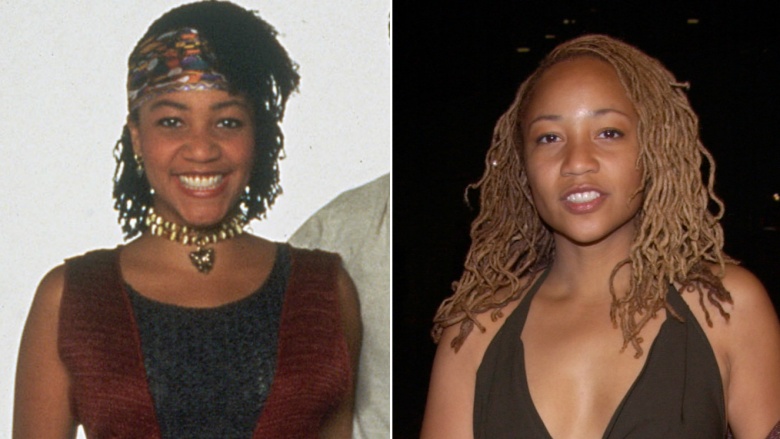 NBC
Samaria Graham portrayed Shelly, who eventually married and had a baby with Tony. The actress worked steadily after the show went off air, appearing on NYPD Blue, The Sentinel, Touched By An Angel, and Chicago Hope in one-off roles, according to her IMDB page. She also appeared in the recurring role of Izzy on Providence in 2002. There's not too much intel regarding more recent years or work and she's not super visible on social media, either.