The Sandman Season 2 Possible Returning Cast, Plot, Showrunner, And More Details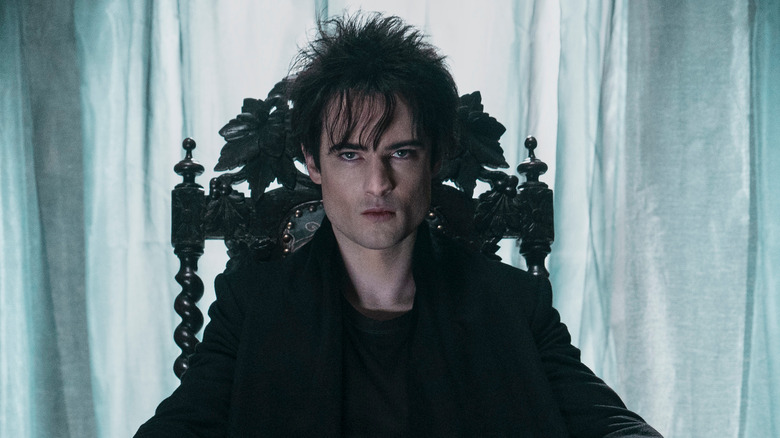 Liam Daniel/Netflix
For a long time, "The Sandman" seemed like one of those adaptations doomed to languish in development hell forever. Neil Gaiman's celebrated comic book series has depth, scope, and a uniquely multifaceted approach ... which made it seem almost impossible to bring to the screen. However, Netflix provided the means, and with Gaiman himself helping to develop the adaptation, the beloved series has come to life as a streaming show.
"The Sandman" follows Dream (Tom Sturridge), aka Morpheus, lord of dreams and imagination. After a long imprisonment, he seeks to right all that went awry during his absence and regain his powers. The series goes to all manner of different places from this jumping-off point, including medieval England, the bowels of Hell, and even a cozy diner-turned-murder scene. While Netflix has been relatively quiet about the specifics of Season 2, the streamer has confirmed that "The Sandman" will continue, and that it's set to be thrilling. This is everything we know about "The Sandman" Season 2.
When will The Sandman Season 2 be released?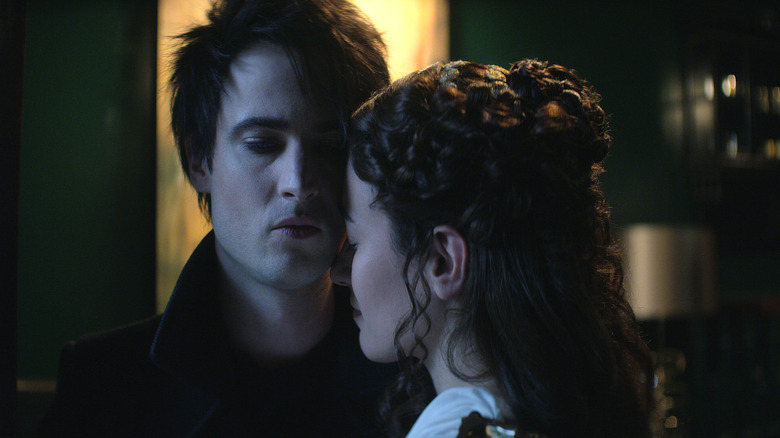 Netflix
No release date has been announced for "The Sandman" Season 2. However, tantalizing details have been revealed regarding its production. Back in September 2022, Neil Gaiman tweeted, "Scripts for Season 2 were written this year so we would be ready to go if we get another season." A couple months later, the show was officially renewed for Season 2. Gaiman told Netflix's Tudum blog, "Nobody is going to be happier about this than the 'Sandman' cast and crew: They are the biggest 'Sandman' fans there are. And now it's time to get back to work."
Filming was taking place in England as of June 2023. Though the dual Hollywood strikes impacted things, Gaiman revealed on his Tumblr that they didn't entirely stall production of "The Sandman" Season 2. According to the famed writer, "['Sandman'] will be shooting without anyone rewriting the scripts, which were frozen as of May 31st." Work fully resumed in November 2023, after the strikes came to end.
So, what does this mean for a release date? At the very least, we can bet Season 2 will arrive more quickly than Season 1. Production is moving at a steady clip, the scripts are good to go, and the cast and crew are already assembled. However, this is a CGI-heavy show; it'll need significant time in post-production. We won't have to wait years for Season 2, but we wouldn't be shocked if it was delayed until late 2024 or early 2025.
What is the plot of The Sandman Season 2?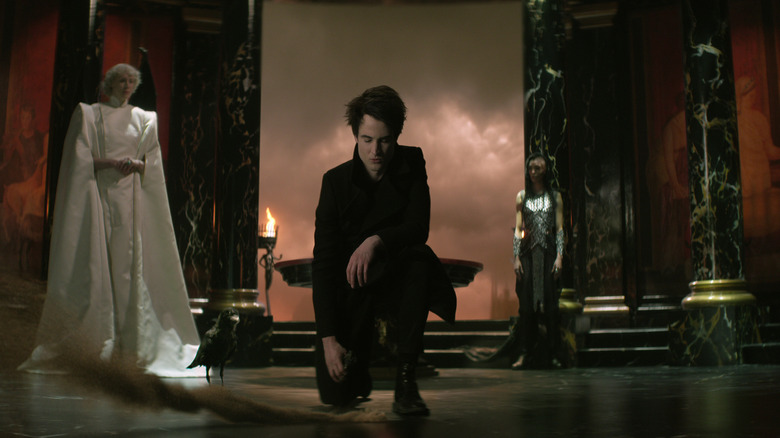 Netflix
Season 2 of "The Sandman" will be a doozy, story-wise. As Neil Gaiman told Netflix's Tudum blog, "There are some astonishing stories waiting for Morpheus and the rest of them (not to mention more members of the Endless Family to meet) ... There's a family meal ahead, after all. And Lucifer is waiting for Morpheus to return to Hell."
As diehard fans know, this alludes to the "Season of Mists" arc of the celebrated comic series, which sees Lucifer exact a very complex revenge on Morpheus. This forces Morpheus to confront his own misdeeds, and the fault lines that fracture the Endless. This family drama comes to an especially vivid head at a dinner party where all members of the immortal clan — save Destruction — convene. A conclave of many different figures from world mythology and folklore succeeds this event. Rumors are already swirling that Greek icons Hades, Persephone, Eurydice, and Orpheus — who is also Dream's son — will appear, as well as the Norse Thor, Loki, and Odin, and fairy royalty Auberon and Titania. 
According to director Jamie Childs, Season 2 will explore many different genres and settings. "We're doing Greek tragedy, and then we're doing cyberpunk, and we're doing contemporary drama, or we're doing cat and mouse chess stuff," he told Screen Rant. In a letter to fans, Gaiman mentioned revolutionary France as another potential site of storytelling. Moreover, there's reason to believe Season 2 could incorporate the comic's fifth arc, "A Game of You," which follows a woman named Barbie's adventures in the fantasyland of her dreams.
Who is starring in Season 2 of The Sandman?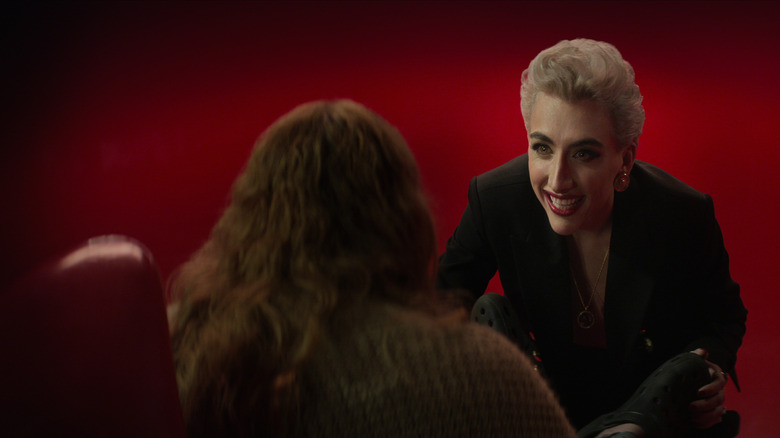 Netflix
Season 1 of "The Sandman" introduces viewers to four of the Endless: Dream, Death (Kirby Howell-Baptiste), Desire (Mason Alexander Park), and Despair (Donna Preston). They're all pretty much certain to be back in Season 2, which will probably also introduce Delirium and Destiny. These two godlike beings attend the family dinner Neil Gaiman has indicated will take place in Season 2, and become increasingly important to the story from that point on. We're less sure Season 2 will introduce Destruction, the Endless' prodigal brother, but it's looking increasingly likely. Rumor has it that English actor Barry Sloane might be playing the oft-absent immortal.
Also set to return for Season 2 are Jenna Coleman as supernatural detective Johanna Constantine, Patton Oswalt as cocky sidekick Matthew the raven, Vivienne Acheampong as Dream's librarian Lucienne, and Lily Travers as wistful Barbie. Beyond that, we're working with rumors. We suspect Gwendoline Christie will return as Lucifer, for one thing. Season 2 is also set to introduce Orpheus, Dream's son. We've seen photos of the actor on set, but don't yet know who he is. Reports are swirling like Indya Moore of "Pose" fame will figure in this season, possibly as Wanda, a central figure in the comic's "A Game of You" arc. Rumor has it that Amber Rose Revah, who fans might know from "The Punisher," will be making an appearance as well.
Who is showrunning and directing The Sandman Season 2?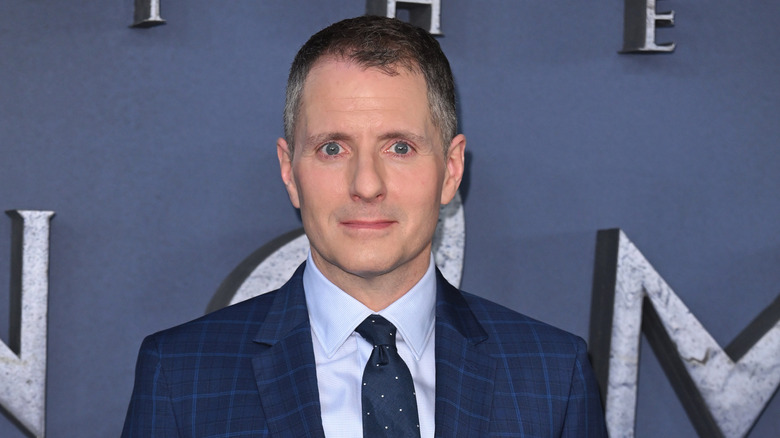 Karwai Tang/Getty Images
Allan Heinberg serves as showrunner on "The Sandman." He doesn't act alone, though: Neil Gaiman and David S. Goyer work alongside him as co-developers and executive producers. Gaiman, of course, is the writer and co-creator of the original comic book. He's got considerable experience in Hollywood as well, having worked on productions like "Doctor Who," "Good Omens," and "Princess Mononoke." Goyer has immense experience in film and TV, especially as a writer; he's the man behind the screenplays of "Man of Steel," the "Dark Knight" trilogy, and the "Blade" films, among others.
Jamie Childs, who serves as a director and executive producer on "The Sandman," is another important figure in the show's crew. He's offered some particularly intriguing insight into the making of Season 2 — specifically, how everyone involved is using all they learned on Season 1 to make it even better. "We've now got all that prior knowledge and we're coming at it again," he told Screen Rant, "like a team who've done it before. It just feels really good."
The Sandman is getting a spin-off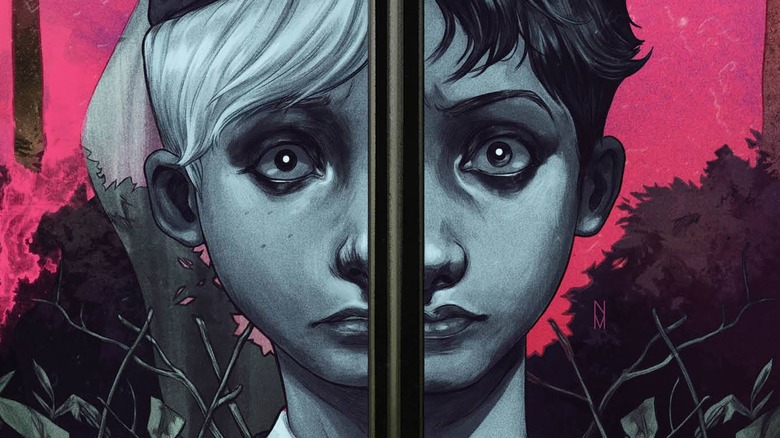 DC Comics
Season 2 isn't all that's in store for "The Sandman" — a spin-off is headed our way. "Dead Boy Detectives" was originally conceived of as a "Doom Patrol" spin-off, but the James Gunn-led changes to the DC universe reshuffled things in a major way. Now, "Dead Boy Detectives" will take place within the world of Netflix's "The Sandman."
As comic fans already know, this switch makes a lot of sense. In fact, one could argue that this is always where the Dead Boy Detectives have belonged. The titular sleuths, Edwin and Charles, made their debut in the pages of Neil Gaiman's "Sandman" comics. A pair of deceased British lads, they leave their boarding school behind, but refuse to move on into the greater afterlife — there are simply too many tantalizing mysteries to solve Earth-side. The duo eventually got their own comic book, which earned a brief revival in 2023.
Fans won't have long to wait to meet Edwin and Charles, either. "Dead Boy Detectives" wrapped up filming on April 5, 2023.
Where to watch The Sandman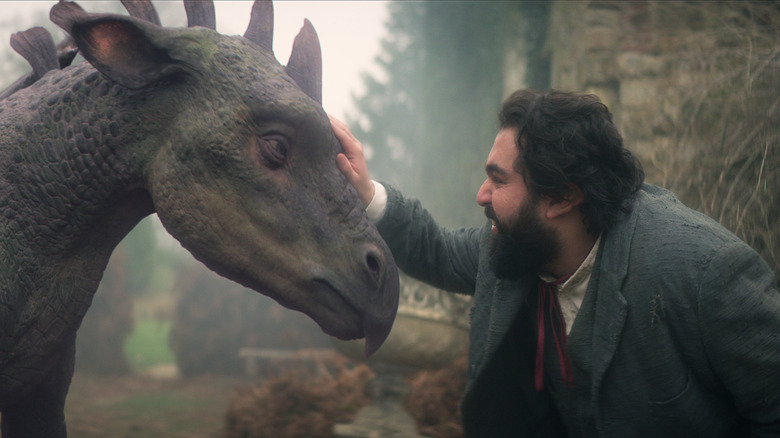 Netflix
We've still got a ways to go when it comes to "The Sandman" Season 2. Luckily, Season 1 is ready and waiting to be binge-watched again and again. Whether you're looking to revisit the series or dive into its wondrous depths for the very first time, enjoying this first slate of episodes is simple. All you need to do is hop on over to Netflix, where it's available to stream at the press of a button. 
As it's a Netflix series, it can't be streamed anywhere else. However, there will soon be another way to watch it. "The Sandman" Season 1 will get a Blu-Ray and DVD release in late November 2023. This isn't a privilege enjoyed by every streaming series, which bodes well for "The Sandman" going forward. Plus, those sleek cases will look great next to a full set of "Sandman" comics.