Let The Right One In's Ian Foreman Recalls The Advice His Onscreen Mom, Anika Noni Rose, Gave Him - Exclusive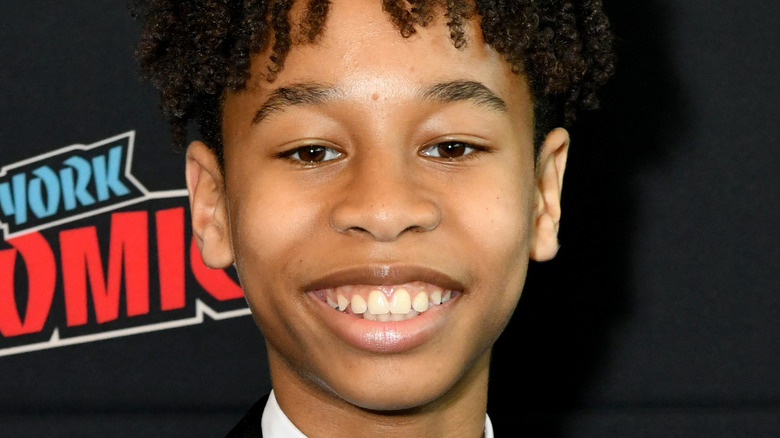 Craig Barritt/Getty Images
It's always lovely to see TV parents take a genuine interest in their onscreen children — especially when the actors are in the formative middle school years, when everything seems to change all at once. Luckily, Hollywood enforces strict rules for child actors these days, making working conditions much better than in decades past. Still, it's always nice to have an adult looking out for you, no matter whether you're in school or on a set.
"Let the Right One In" actor Ian Foreman (who plays Isaiah Cole) has just that with his TV mom, Anika Noni Rose (who plays Naomi Cole), who often gives Foreman advice and encourages him to advocate for himself. The world of Hollywood and vampires can be pretty daunting, and it's good to know that Rose has Foreman's back.
"Let the Right One In" invited Looper to the New York Comic Con press room, where we spoke to Ian Foreman during an exclusive interview about the advice Rose has given him during filming.
Sage wisdom from Foreman's onscreen mom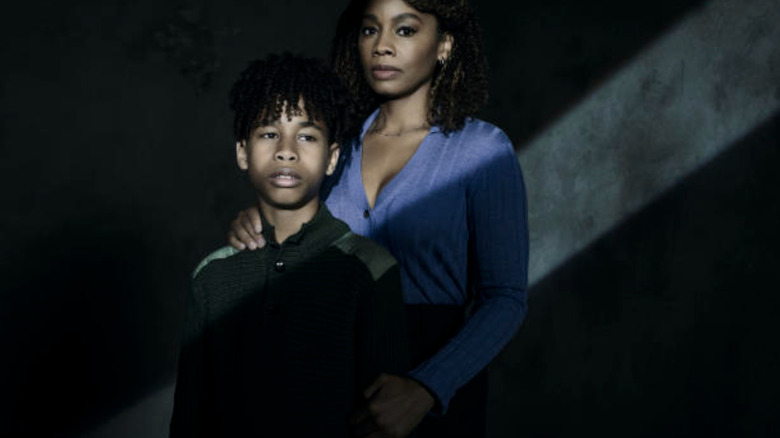 Showtime
On working with his onscreen mom, Anika Noni Rose, Ian Foreman said, "I love Anika. She has great motherly instincts, so much so that she reminds me of my own mother. The playfulness between [her and me]. She's really supportive. She's a lovely person to be around."
In addition to being generally supportive, Rose helped Foreman land on a pretty significant decision with some sage advice. "I remember a time — this was after we finished shooting — I was trying to [make] a decision between whether I want[ed] to do homeschool or regular school," Foreman explained. "And Anika told me to not let anyone [make] my decision for me. She has given me a lot of little quotes like that to me to help me through life."
That's just about the best advice a young person can get. Too many adults try to make important decisions for anyone under the age of 18, but everyone deserves to have some semblance of autonomy over their choices.
New episodes of "Let the Right One In" air Sundays on Showtime.