Anika Noni Rose Discusses What It's Like Working With Demián Bichir On Let The Right One In - Exclusive
Arturo Holmes/Getty Images
It's a new era of vampire content, and fans couldn't be more pumped to welcome a new decade of blood-sucking vampires. The 2004 book "Let the Right One In" by John Ajvide Lindqvist spawned two movies — one by the same name in 2008 and another movie just two years later titled "Let Me In." The story of a young vampire girl and her adult caretaker is now continuing with a Showtime series. The show stars Anika Noni Rose as Naomi Cole, Demián Bichir as Mark Kane, and Madison Taylor Baez as the young vampire Eleanor Kane. 
Looper was invited to the "Let the Right One In" press room at New York Comic Con, where we exclusively spoke to Anika Noni Rose. She discussed what it was like working with Bichir, the original book and movie, and what the transition was like from her comedy projects to this dark tale.
Hanging out with Demián Bichir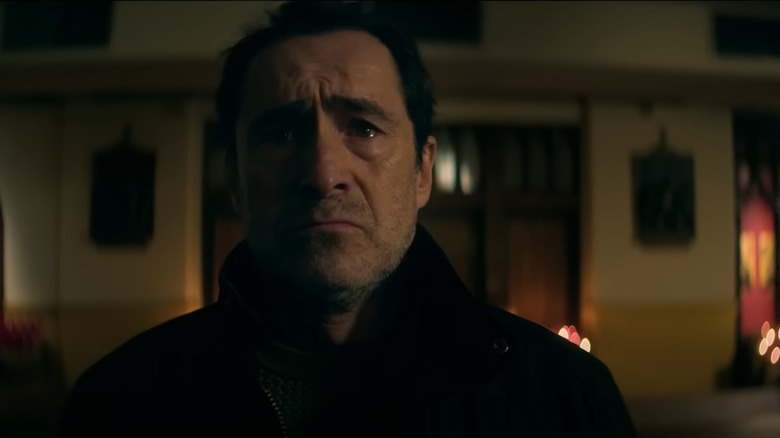 Showtime
On what it was like working with Demián Bichir, Anika Noni Rose joked, "With Demián, he is a horror. Where is he? He's terrible. He only wants green M&Ms." On a serious note, Rose continued, "He's lovely. He's a really charming person. He's a very tenderhearted and caring person." She added, "And he's also fun. He looks for the fun. He's very silly, and it is a safe space when you're working with him. You can't say that about everyone, but I'm very grateful to say that that is the case." 
In addition to having a stellar cast to work with, Rose has both a book and a movie to offer inspiration for the show — and she loves both. "I'm a great fan of the original movie. I read the book. I thought it was amazing. We're taking those questions of humanity and where the break in humanity lies and bringing them into what we're doing," Rose explained. "It's an exploration of humanity, particularly when you are dealing with monsters. While you're looking at the monster, that in itself is an exploration of humanity. Where do we connect? Where do we depart? Where do we overlap?"
From comedy to drama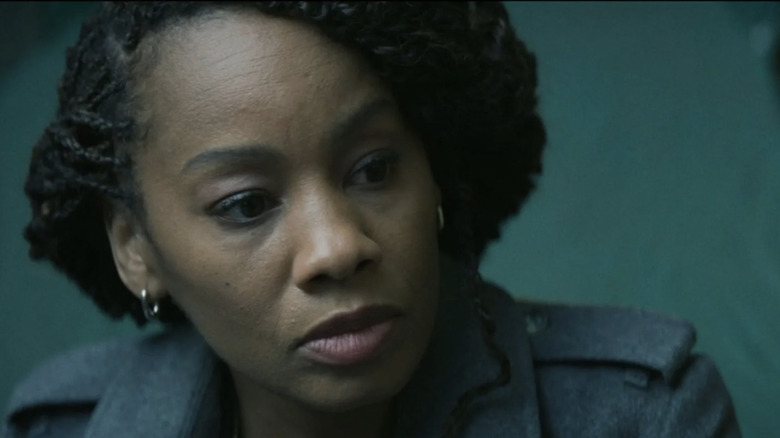 Showtime
Anika Noni Rose has done a significant number of fun, lighthearted pieces, like "The Princess and the Frog," "Dreamgirls," and "Jingle Jangle." On what that transition was like going to a much darker role in this show and if there are any cast members from those projects she'd like to see in "Let the Right One In," she said, "I welcome good actors anywhere. If I'm doing a project, I welcome good actors all around."
While these projects are certainly different, there are plenty of similarities. "I've done a lot of drama, so it wasn't a difficult move for me to step into that. Even within 'Jingle Jangle,' my character was dramatic. She was going through something," Rose explained. "I miss comedy, but I find that this is interesting to be in a genre piece [while] also bringing true life to the genre piece. So no, I didn't have to do anything extraordinary to be doing this, but I do enjoy it."
New episodes of "Let the Right One In" air Sundays on Showtime.