Paramount+ Drops The First Trailer For Criminal Minds: Evolution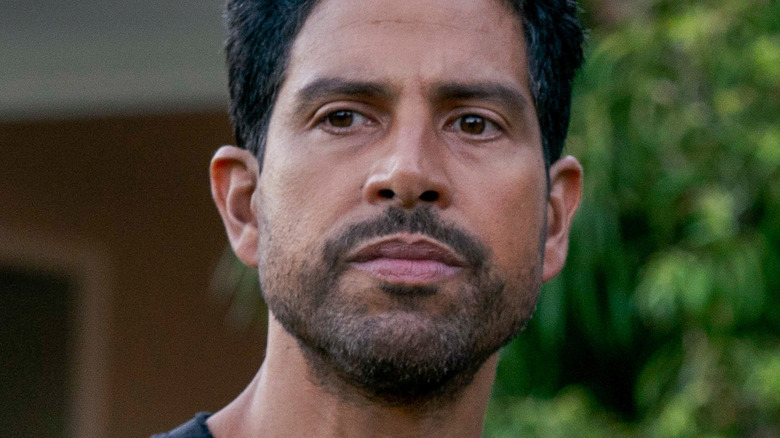 Michael Yarish /Paramount+
While "Criminal Minds" may have concluded its run of more than 300 episodes in February of 2020, it's already slated to continue roughly two and a half years later in a sequel series titled "Criminal Minds: Evolution." Fans of "Criminal Minds" eager for its next incarnation can exclusively stream "Criminal Minds: Evolution" on Paramount+ starting on November 24. Furthermore, almost all of the big names from the main cast of "Criminal Minds" are returning, including Aisha Tyler, Joe Mantegna, Kirsten Vangsness, Paget Brewster, and A.J. Cook. Notably absent from its cast is Matthew Gray-Gubler.
In advance of the new show's premiere, showrunner Erica Messer revealed that "Criminal Minds: Evolution" will differ from its predecessor in that its first season will revolve around a single storyline, forgoing the episodic nature of past "Criminal Minds" seasons. Mantegna also hinted at a darker tone for "Evolution," further suggesting that in spite of the relatively short amount of time between the end of "Criminal Minds" and its premiere, "Evolution" will individualize itself as a distinct entity in more ways than one.
Now, with the release of its first episode just weeks away, Paramount+ dropped its first trailer for "Criminal Minds: Evolution," providing an extensive look at its classic characters' new adventures.
Criminal Minds: Evolution gets the team back together
The first trailer for "Criminal Minds: Evolution" opens on voiceover reciting an approximation of a quote from Roald Dahl's "The BFG" describing the so-called witching hour, while what is presumably the figure of its principal unsub disfigures a victim's back. Then, members of the Behavioral Analysis Unit happen upon a shipping container in which this killer has stored corpses dating back to 2005.
Joe Mantegna's David Rossi explains that the criminal element in "Criminal Minds: Evolution" isn't just the killer whose bodies are in this shipping container, but a network of serial killers who connected with one another during the global pandemic amidst an inability to actively hunt and kill. Now they're all working for one principal unsub, who coordinates their murders.
After some discussion of the mystery surrounding the killer among members of the BAU, Luke Alvez (Adam Rodriguez) suggests they consult an expert. Alvez then shows up at the home of Penelope Garcia (Kirsten Vangsness), who immediately brings her idiosyncratic style to the team's investigation.
Based on this early footage, then, "Criminal Minds: Evolution" seems to be bringing back much of what made "Criminal Minds" work for so long, albeit in a longer format befitting of its streaming service home.