Chicago PD's LaRoyce Hawkins Admits He Was Nervous For Jesse Lee Soffer's Exit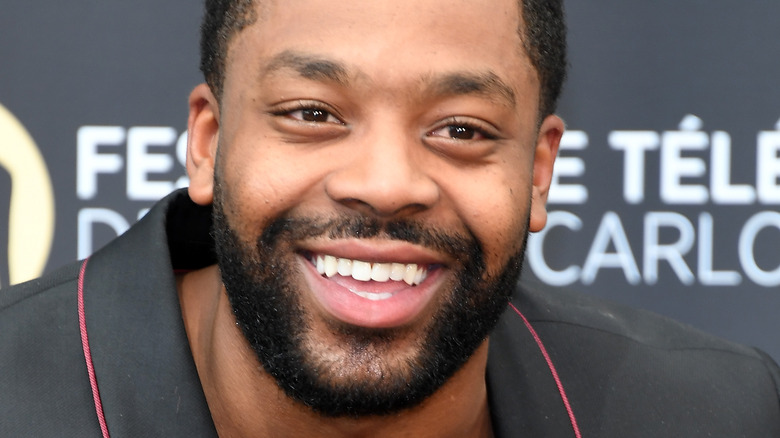 Pascal Le Segretain/Getty Images
"Chicago P.D." is now well into its 10th season in the primetime network landscape. And from the looks of things, both the cast and crew of the beloved procedural are lining up to keep the show going for another 10. As it is, a handful of key "Chicago P.D." players are also lining up to cross the 200-episode mark this season, with LaRoyce Hawkins being a key part of that O.G. crew. 
Hawkins, of course, portrays fan-favorite intelligence heavy Detective Kevin Atwater on the show and has done so in all but one of the series' episodes to date. Like his longtime co-stars, Hawkins has seen more than a few faces enter and exit the orbit of the District 21 station house over the years. While it was no doubt hard to see the likes of Sophia Bush, Brian Geraghty, and Elias Koteas make their exits from the show, the actor seems sorrier than most to have watched Jesse Lee Soffer walk out the door early in the current season.
Hawkins was not alone in that sentiment, and many of his co-stars have indeed echoed it (per Deadline). Unlike most of them, however, Hawkins has gone on the record stating he was actually nervous about Soffer leaving the show. Here's why.
Hawkins says Soffer was a leader on and off the set of Chicago P.D.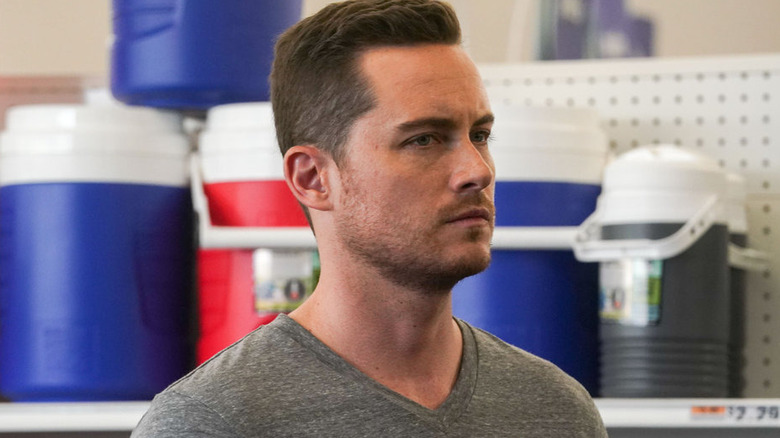 Lori Allen/NBC
As it stands, LaRoyce Hawkins may have had good reason to worry as the "Chicago P.D." fandom remains divided over Jesse Lee Soffer's series exit, particularly in how it was executed. Hawkins addressed the exit in a recent interview with Entertainment Tonight, stating it was a lot to handle in an already jam-packed season. The actor also went on to admit that it's always a little dicey when a true leader like Soffer leaves a series. "Obviously we were a little nervous because Jesse is a leader on and off set and when you lose leadership in a certain capacity, it's hard to know where things might go," Hawkins said. 
Hawkins went on to state how proud he is of the way the "Chicago P.D." cast has stepped up in Soffer's absence. He further noted how much he appreciates series creatives fully embracing the enduring influence of Soffer's Det. Jay Halstead on everyone with the Intelligence Team. In a cryptic add-on, Hawkins also seemed to allude we may eventually find out what exactly led to Halstead's rapid departure. So time may tell on that front.
In the interim, Soffer recently rejoined the "Chicago P.D." crew to direct his first episode of the series, and Hawkins was over the moon about the experience. "I'm very excited for that," he said. "He's one of my favorite storytellers that I've been able to work with over the years ..." We're betting Hawkins wasn't the only cast member happy to have Soffer back in the fold either — if only in a behind-the-camera capacity.