Wendell & Wild Director Henry Selick On How He Learned Jordan Peele Was A Big Fan Of Stop-Motion Animation - Exclusive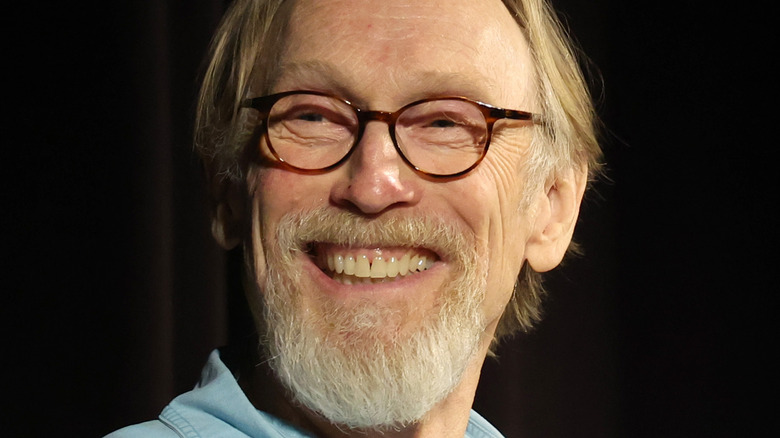 Cindy Ord/Getty Images
Since his film directorial debut in 1993 with the holiday classic "The Nightmare Before Christmas," director Henry Selick's name has been associated with stop-motion animation greatness. Per IMDb, After "Nightmare," Selick directed the high-profile stop-motion classics "James and the Giant Peach" in 1996 and "Coraline" in 2009 — where he paired with the venerable stop-motion artisans at Laika Studios.
Selick's latest stop-motion offering is the Netflix original movie "Wendell & Wilde." Co-written and co-produced by Selick and Jordan Peele, "Wendell & Wilde" follows a pair of mischievous demon brothers — Wendell (voiced by Keegan-Michael Key) and Wild (Peele) — who begin the film imprisoned in a hell-like underworld. They're given a chance to live out their dreams, though, when they are summoned to the Land of the Living by a 13-year-old orphan named Kat (Lyric Ross), who is looking to find peace following the tragic loss of her mom and dad years before. Wendell and Wild possess such magic to help ease Kat's pain, so long as they can keep out of trouble long enough to use it.
In an exclusive interview with Looper, Selick said he originally sought out Key and Peele to lend their comedic talents to the voice roles of "Wendell & Wild," but instead he found a kindred spirit who also happened to love the art of stop-motion animation.
Peele connected with Selick over their mutual love of stop-motion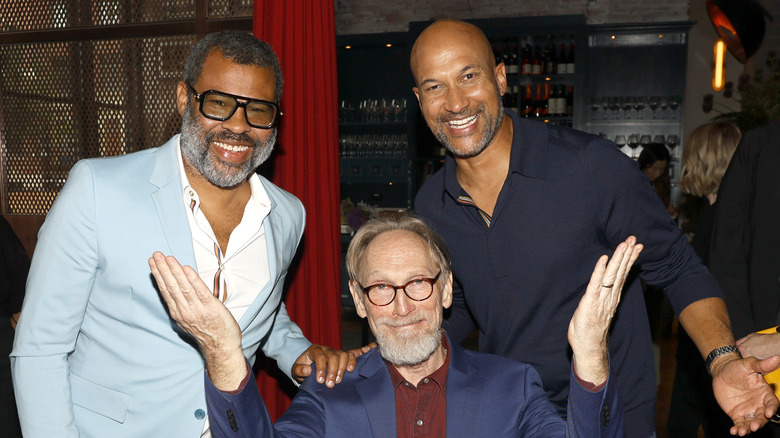 Jemal Countess/Getty Images
"Wendell and Wild" has taken years to produce, largely because of the meticulous work that goes into a shot. It's a process, though, that Jordan Peele has been long fascinated with, which explains why the logo for Peele's production company — which features a disembodied hand — was produced via stop-motion animation.
Lucky for Selick, he and Peele connected on the idea for "Wendell & Wild" around the time "Key and Peele" aired on Comedy Central, and years before the comedy actor's filmmaking career exploded with "Get Out" in 2017. Because of his affinity for stop-motion, Selick said Peele wanted to play a much larger role in the making of "Wendell & Wild."
"When we first met, he wanted to meet because it turned out he wanted to do more than just a voice, and I'm so happy he did," Selick said. "He basically let me know what a fan he was of my work and stop-motion. He realized I was the actual director of 'The Nightmare Before Christmas' for producer Tim Burton. I can't recall specific scenes [he liked], but just that he thought that the films I had directed were really good."
Recalling their early meetings about "Wendell & Wild," Selick said Peele "talked about why he loves stop-motion as well, that handmade quality, and also what kind of films he wished he could have seen — animated films — when he was a kid, which certainly informed what we ended up doing with 'Wendell & Wild.'"
The more things change ...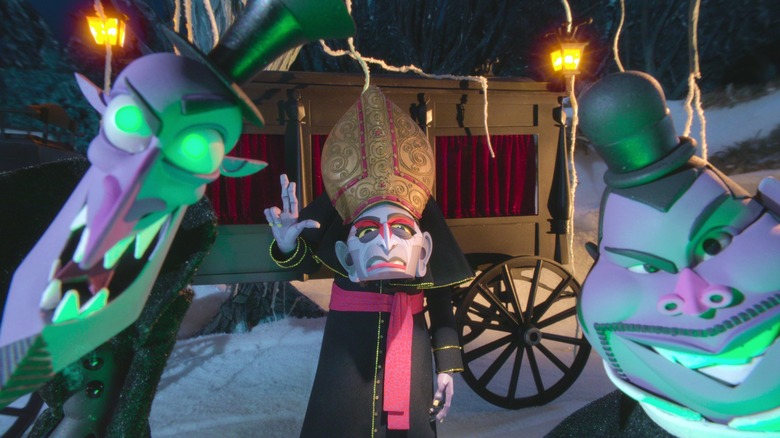 Netflix
The release of "Wendell & Wild" comes 29 years after the release of "The Nightmare Before Christmas." And while the film industry has grown by leaps and bounds in terms of technology since then, Henry Selick said he's proud that the method behind stop-motion animation has largely stayed the same.
"Something that goes to the heart of established animation is the direct connection between the animator and the puppet that has to be reposed up to 24 times a second to produce finished footage. That's something we've never given up on, that direct connection," Selick said. "While there's certain technologies that have helped us — we don't shoot on film anymore and don't have to worry all night if the lab's going to screw up the footage — it still comes down to our super-talented animators and a well-made puppet, and hopefully a good story to tell. That hasn't changed, and that's what should never change about stop-motion."
Also starring the voices of Angela Bassett, Ving Rhames, and James Hong, "Wendell & Wild" is streaming exclusively on Netflix.