Director Henry Selick On Whether The Nightmare Before Christmas Is A Halloween Or Christmas Movie - Exclusive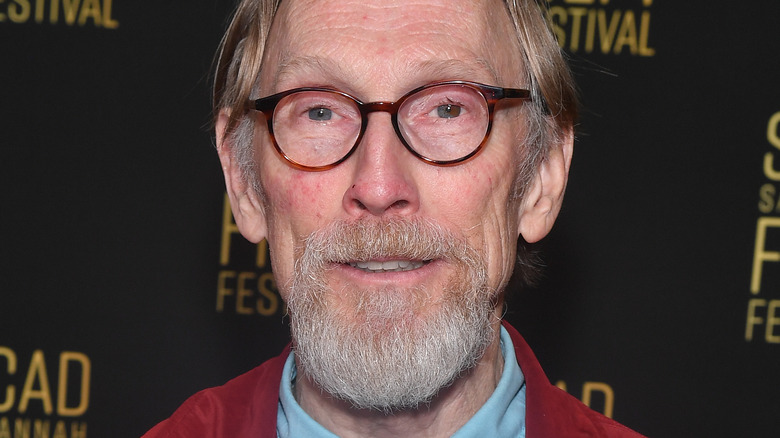 Paras Griffin/Getty Images
Since the release of the stop-motion animated masterpiece "The Nightmare Before Christmas" in 1993, the film has become a global phenomenon thanks to its strikingly original story, memorable musical numbers, and unforgettable characters like Jack Skellington, Sally, and Oogie Boogie. "Nightmare" — produced by film icon Tim Burton and based on his original poem — also launched the feature film career of director Henry Selick, who went on to helm other stop-motion classics including "James and the Giant Peach" in 1996 and "Coraline" in 2009.
Now, just in time for Halloween, Selick is back with another wickedly entertaining stop-motion film with "Wendell & Wild," which he co-wrote and produced with Oscar-winning screenwriter Jordan Peele. The actor-filmmaker and his longtime "Key & Peele" comedy partner Keegan-Michael Key voice Wendell and Wild, a pair of demon brothers who long to escape the underworld that imprisons them so they can live out their dreams. The duo's luck changes when they are summoned to The Land of the Living by Kat (voice of Lyric Ross), a guilt-ridden 13-year-old orphan who hopes Wendell and Wild can help her find peace after the tragic loss of her mom and dad years before.
New on Netflix, "Wendell & Wild" features Selick's distinct stop-motion filmmaking style, including moments that hearken back to "The Nightmare Before Christmas." Only time will tell what sort of unanswered questions fans will have about "Wendell & Wild," like a big one surrounding "The Nightmare Before Christmas."
Selick calls Nightmare a collision 'between two of the most colorful, fun holidays'
Since the release of the film on October 15, 1993, perhaps the most debated question of "The Nightmare Before Christmas" is whether it's a Halloween movie or a Christmas movie. In an exclusive interview with Looper to discuss "Wendell & Wild," Henry Selick weighed in with his thoughts on the matter — an opinion that carries a considerable amount of weight given that he directed "Nightmare."
"At the very beginning, when Tim [Burton] first came up with this at Disney and it was intended to be a half-hour holiday special, the brilliance of his idea was that it was a mashup between the two," Selick told Looper. "It [was] certainly inspired by 'The Grinch Who Stole Christmas' and the original poem and so forth. But the answer is it's both. It's two of the most colorful, fun holidays and a collision between those two. It's not really [one or the other]. I've picked one over the other at various times, but the answer has to be both."
Wendell & Wild is imbued with the same stop-motion spirit as Nightmare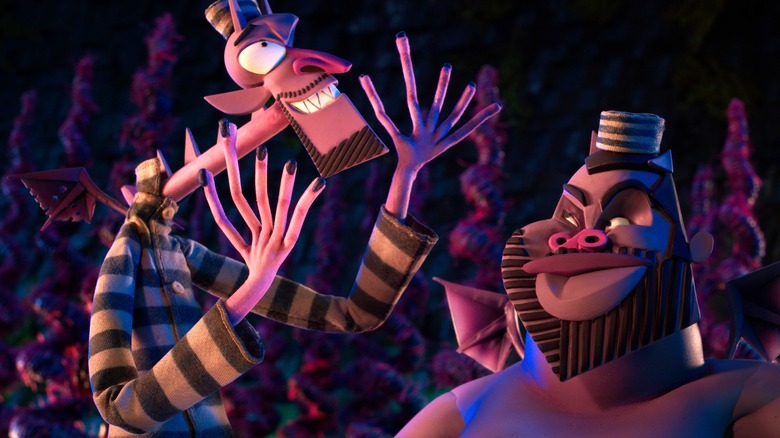 Netflix
While "Wendell & Wild" and "The Nightmare Before Christmas" are distinctly different stories, Henry Selick believes the two are connected by the same creative threads because of the timeless nature of stop-motion animation. As such, Selick is thrilled that the spirit of the technique remains intact nearly 30 years after the release of "Nightmare."
"Something that goes to the heart of established animation is the direct connection between the animator and the puppet that has to be reposed up to 24 times a second to produce finished footage. That's something we've never given up on, that direct connection," Selick observed. "While there's certain technologies that have helped us — we don't shoot on film anymore and don't have to worry all night if the lab's going to screw up the footage — it still comes down to our super-talented animators and a well-made puppet, and hopefully a good story to tell. That hasn't changed, and that's what should never change about stop-motion."
Also starring the voices of James Hong, Angela Bassett, and Ving Rhames, "Wendell & Wild" is streaming exclusively on Netflix.