Where You've Seen The Cast Of Netflix's The Good Nurse Before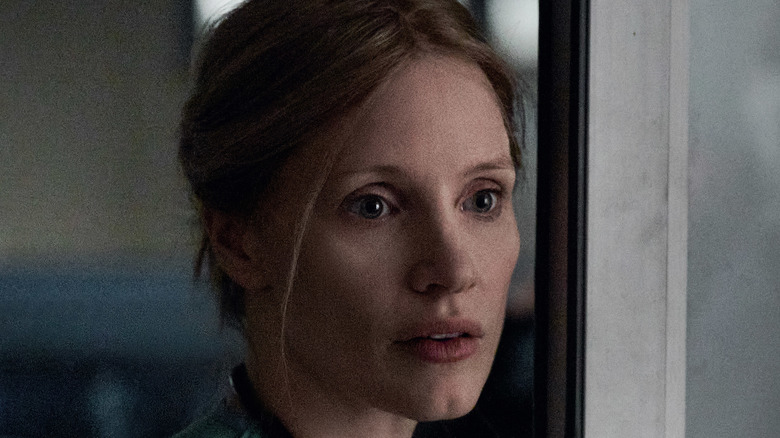 Netflix
Based on the horrifying true crimes of serial killer Charlie Cullen, as chronicled in the book of the same name by Charles Graeber, "The Good Nurse" tells the story of how the law finally caught up with Cullen, as played in the film by Eddie Redmayne. 
In real life and on screen, the investigation was aided by his friend and former co-worker Amy Loughren (played by Jessica Chastain), New Jersey State Police officers Tim Braun (Noah Emmerich) and Danny Baldwin (Nnamdi Asomugha); working together, they ensnared the killer, who frequently used his position as a nurse to access victims. Concealing his crimes in the shadows of hospitals that tended to ignore suspicious deaths rather than risk their reputation and malpractice suits, Cullen jumped from facility to facility, leaving before any suspicions became too public to ignore.
Loughren, meanwhile, spends much of the film barely holding together her life and job. A single mom of two daughters, she has no insurance and is just scraping by. She also has a heart condition which could kill her if she becomes overly stressed. She is hesitant to tell anyone in hospital administration about the crimes she suspects from Cullen — still shy of a year, the hospital employee needs badly to secure her benefits and pursue what could be a life-saving surgery.
Employing a cast of recognizable awards-seasons heavyweights (like Chastain and Redmayne) and "oh yeah, one of those guys" (like Emmerich), it succeeds in telling a tense, surprisingly empathetic tale of true crime — and the gaps in the system that threaten us all.
Jessica Chastain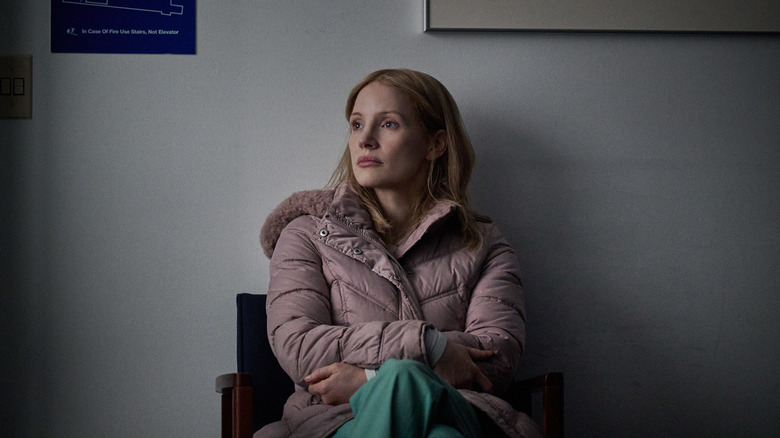 Netflix
After graduating from Julliard in 2004, Jessica Chastain began to book minor roles as guest stars in episodic television and pilots that failed to get season orders. Most of her success, instead, occurred on the stage, where she received positive notes for several works; in 2008, she finally tasted cinematic success as the titular character in "Jolene."
Three years later, the actor broke through in a big way with six 2011 film roles. These included the Terrence Malick masterwork "The Tree of Life," and playing the harried wife of a paranoid Michael Shannon in "Take Shelter." Her most significant film of that year however, may have been "The Help," a popular (if controversial) adaptation of a novel about life in the South during the civil rights movement in 1963. Chastain netted an Oscar nomination for her supporting turn.
In the years since, she has been a steady presence in the movies and awards seasons alike. Some of her greatest successes include "Zero Dark Thirty" (which gained her a second Oscar nom), "The Eyes of Tammy Faye" (which won Chastain her first Oscar in 2021, and genre films ranging from "Mama" and "IT: Chapter Two" to sci-fi/fantasy flicks "The Martian," Interstellar," and "Crimson Peak." 
Eddie Redmayne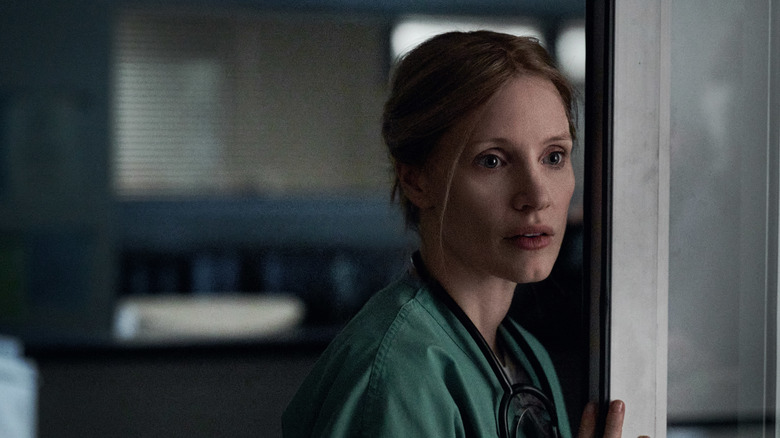 Netflix
An Oscar winner for 2015's "The Theory of Everything" as Stephen Hawking, Eddie Redmayne may not be quite as recognizable as his co-star Chastain, but it is a reasonably close contest.
Like Chastain, Redmayne worked for several years before he began gaining serious notice, with small roles on British television in the late '90s and a series of acclaimed performances on-stage in the early 2000s. His filmography dates back to 2006, but he truly broke through with 2011's "My Week With Marilyn," in which he played writer/filmmaker Colin Clark opposite Michelle Williams as Marilyn Monroe.
Two years after winning best lead actor for "Everything," Redmayne was again nominated for the prize, this time playing a trans woman in "The Danish Girl."
Since then, Redmayne is perhaps best known as Newt Scamander in the "Fantastic Beasts," movie series, a spinoff from the Harry Potter franchise. Other roles that viewers might remember him from include the villain from the increasingly cult-appreciated "Jupiter Ascending," Kristen Stewart's love interest in "The Yellow Handkerchief," and radical Tom Hayden in "Trial of the Chicago Seven."
Noah Emmerich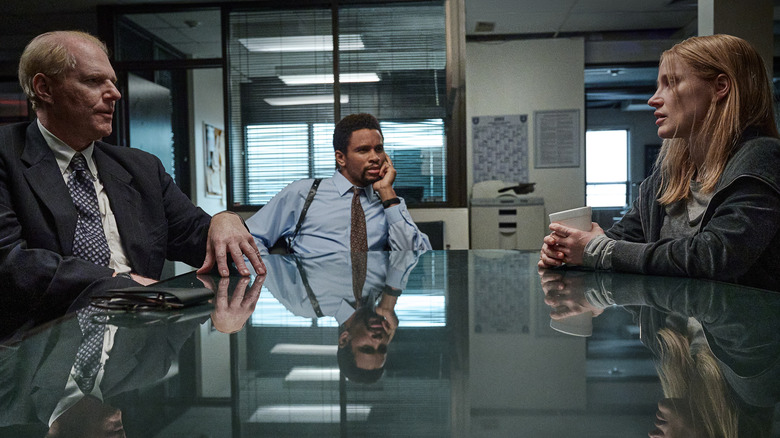 Netflix
In "The Good Nurse," Noah Emmerich portrays the even-keeled (but no less dogged) State Police investigator Tim Braun, who begins to unravel Cullen's history of murder and evasion.
Since making his cinematic debut as a doomed cop in the infamous, meta Arnold Schwarzenegger bomb "The Last Action Hero," Emmerich has proven a reliable character actor capable of playing best friends, decent men, and noxious villains with equal aplomb.
In "The Truman Show," arguably his most memorable role, Emmerich got the chance to play all three. As Louis Coltrane — an actor pretending to be the best friend of Jim Carrey's unknowing reality star Truman Burbank — the New York-born actor was decently devious.
In the years since he has worked steadily in television and film; his next notable turn was in 2004 as real-life assistant coach Craig Patrick in the crowd-pleasing "Miracle"; Emmerich then appeared in 75 episodes of the critically beloved "The Americans" as agent Stan Beeman — an intelligent, kind-hearted, eventually heartbroken FBI agent who realized his neighbors and friends were Russian spies far too late. The role gained Emmerich some of the best, most consistent notices of his career.
Nnamdi Asomugha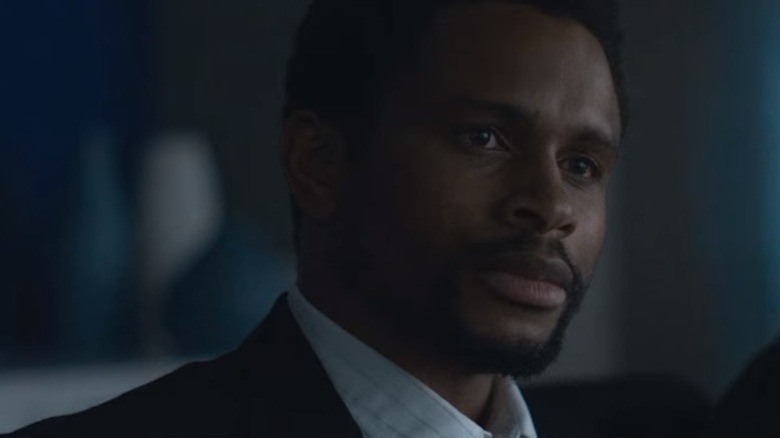 Netflix
Nnamdi Asomugha portrays Agent Braun's frustrated partner Danny Baldwin, whose passion fuels their investigation and gets them in trouble.
Although Asomugha began acting in 2008, some may know him from his earlier career as a multiple All-Pro cornerback in the NFL from 2003 to 2013. During those eleven years, he played predominantly for the Raiders and Eagles. His work for the Raiders, in particular, turned heads, earning him accolades like the East Bay Times designation as one of the best Oakland Raider players ever in 2009, and Pro Football Focus naming him the best Oakland player of the decade in 2016.
In 2017, Asomugha fully stepped into the cinematic spotlight with "Crown Heights." He depicted Carl King, the man who dedicated his life to seeing his wrongfully convicted friend Colin Warner released from prison. The role led to a Best Supporting Male nomination at the Independent Spirit Awards.
In 2020, he played opposite Tessa Thompson in the film "Sylvie's Love." The romance received praise from critics for its performances and visual language and gained particular support for its sensitive, thoughtful portrayal of Black life and love in the early 1960s. It received multiple nominations and wins from organizations like the NAACP, the Black Reel Awards, The African-American Film Critics Association (AAFCA), and the Black Film Critics Circle.
Kim Dickens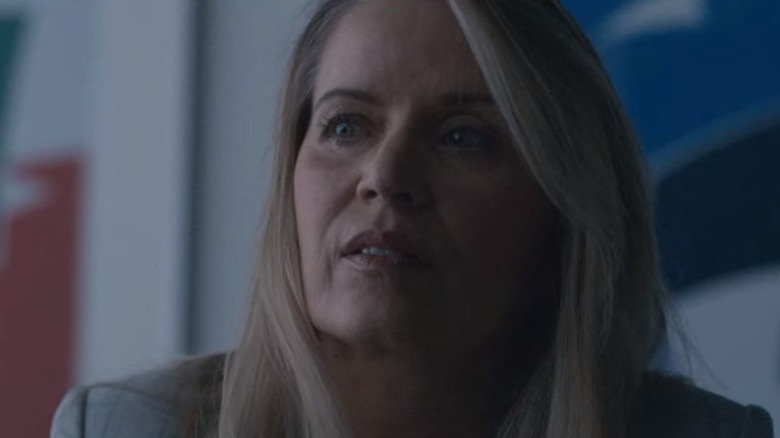 Netflix
Part of what kept Charlie Cullen's active murder streak going was the unwillingness of hospitals to look too closely at unexpected or unusual deaths. Kim Dickens embodies this tendency as Parkfield Hospital's risk manager, Linda Garran. She offers the most minimal cooperation possible, preferring to avoid any potential liability or potential damage to the hospital's reputation. In one memorable sequence, for instance, she sits in on all the interviews of the nursing staff, making the nurses choose between telling uncomfortable truths and maintaining job security.
Dickens has a long history of playing complex and complicated, dating to her back-to-back femme fatale turns in "Truth or Consequences, N.M." and "Zero Effect." She has continued to prove herself in that arena in 1998's "Great Expectations" and "Hollow Man," as well as more recent big screen flicks like "Gone Girl," "Miss Peregrine's Home for Peculiar Children," and "Lizzie."
Dickens has achieved longer-lasting success, it seems, on television. Currently, she can be found as Madison Clark on "Fear the Walking Dead." Prior to that, she boasted significant long-term roles on "Treme" and "Deadwood." In addition, she had shorter but no less impactful runs on other high-profile series, including "House of Cards," "Sons of Anarchy," and "Friday Night Lights."
Ajay Naidu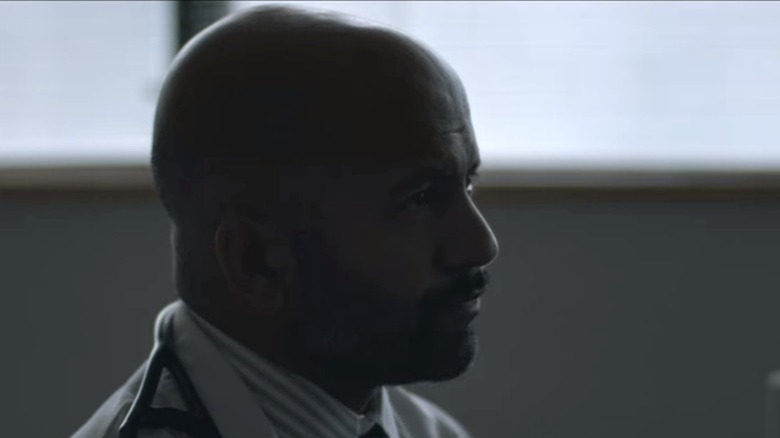 Netflix
Ajay Naidu plays Dr. Robert Hind, Amy's cardiologist, empathetic but only to a point. He knows she's at risk and wants her to get the surgical and medical help she needs, but he either isn't aware or isn't able to acknowledge how doing so will threaten the livelihood of both her and her children.
Naidu's career is dotted with similar well-meaning but a bit unaware doctors in films like "K-PAX" and "Righteous Kill." However, he has achieved a much higher profile through his comedic work. Chief among these is his role in the 1999 Mike Judge classic "Office Space" as Samir, one of a trio of frustrated low-rung white-collar workers. Decades later, "Office Space" remains shorthand for describing the drudgery and bureaucracy of cubicle jockeys, and Samir's cathartic destruction of a particularly frustrating printer is a cathartic highlight of the film.
Less well-known but still worth revisiting is Naidu's first award-garnering role, for the film "SubUrbia." Directed by Richard Linklater and written by Eric Bogosian, it depicts a similar listlessness and confusion — this time, of the American suburban teenager.
Malik Yoba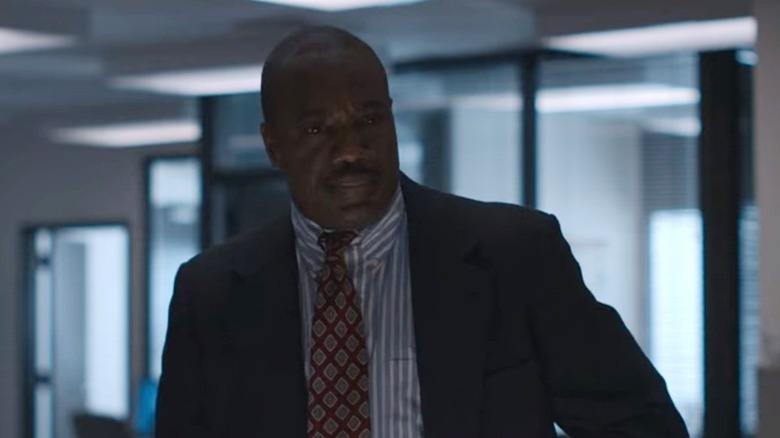 Netflix
Malik Yoba appears in a small role as Agent Sam Johnson, the boss to Agents Baldwin and Braun. Acting as the go-between of the hospital and his office, he has the unfortunate task of informing the partners that Baldwin's emotional outburst has cost them on-site access to Parkview.
Yoba made an immediate impression in his film acting debut as Yul Brenner (but not Yul Brynner), one member of the Jamaican Olympic bobsled team in "Cool Runnings." A year later, he began to star in the television series "New York Undercover" in his second most iconic role, Detective J.C. Williams. He would go on to author the part for 89 episodes in total.
Since then, he has portrayed several recurring guest stars that have left an impression. Fans of the brilliant early 2000s comedy "Arrested Development" will remember him as the bounty hunter-cum-party planner Ice. Other sitcom devotees may prefer his work as Brock Harris in the long-running UPN/WB series "Girlfriends." Those who prefer drama have seen Yoba in "Designated Survivor" (as the doomed FBI Deputy Director) or as Vernon Turner in the first season of "Empire."
Marcia Jean Kurtz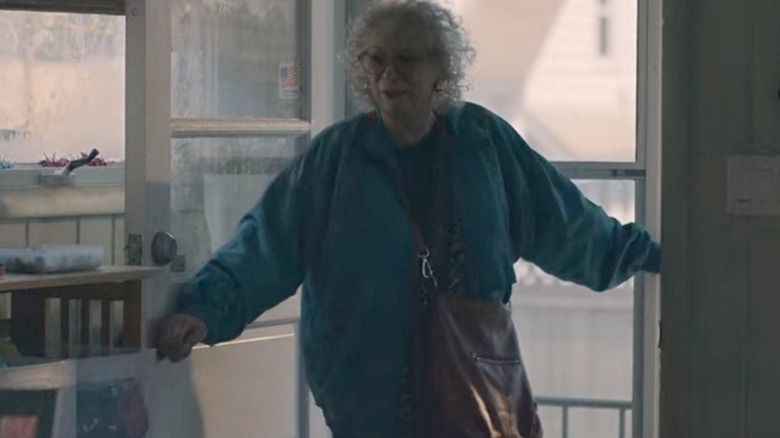 Netflix
Marcia Jean Kurtz, who plays Amy's nanny in "The Good Nurse," may not be a familiar name to many viewers. For fans of the 1970s rebel era of film, on the other hand, Kurtz should be plenty recognizable.
In "Dog Day Afternoon," she plays bank teller Miriam Douglas. Loose but unflappable, she waves to the cameras and doesn't shrink while dealing with would-be bank robber Sonny (Al Pacino). She only shows wilts under pressure once, after discovering the vault mostly empty. However, Kurtz makes that read as much about disappointing Sonny as it is about fear of how he'll react.
Over 40 years later, Douglas quietly reprised the role in "Inside Man." The looseness is gone, but that New Yorker's lack of fear remains. She remains defiant as Dalton Russell (Clive Owen) threatens her and several others at gunpoint. While she ultimately acquiesces to his demands, she makes it clear she is no pushover.
Besides that wonderfully small but important role, Kurtz made an impact in 70s and 80s classics of cinema like "Panic in Needle Park," "Death Wish," and "Once Upon a Time in America." Although the size of parts shrank over the years, she still did end up in some significant films over the past three decades, including "If Beale Street Could Talk," "Mother!," "Black Swan," "Big Fan," and "Before The Devil Knows Your Dead." Kurtz has been on some of the most exciting and important film sets in the past five decades.
Myra Lucretia Taylor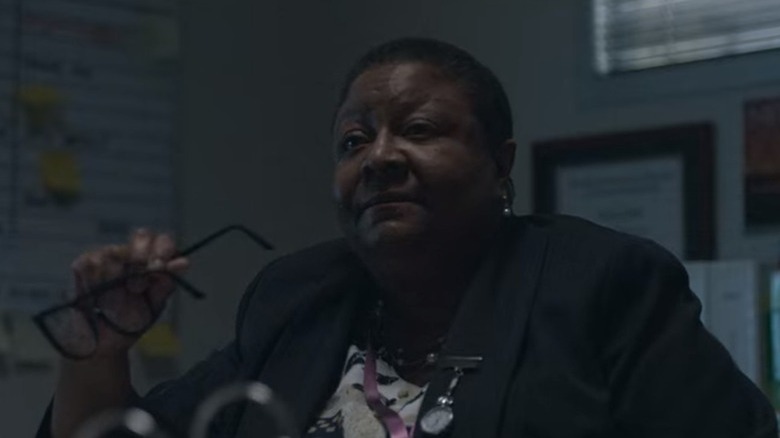 Netflix
As hospital administrator Vivian Neal, Myra Lucretia Taylor can be seen telling Jessica Chastain's Amy not to allow family members to stay overnight in the patients' rooms — because Parkfield can't afford the staff. Taylor's performance reveals a woman of compassion, who nonetheless feels compelled to side with the bottom line, certain it is for the greater good. Vivian is also, unfortunately, the person who hires Charlie Cullen — allowing the serial killer to add yet another hunting ground to his resume.
Taylor has been working in film and television since 1988, living the life of a working actor. She has booked plenty of roles over the years, enough to build a career, but none were the sort of marquee performance one could point to as, "you know here from this." That may have changed, however, when she joined the cast of "Atlanta" in 2016. While she has only made a handful of appearances on the revered series, her turn as mother of lead character Earn (Donald Glover) is a wonderful merging of character and performer.
Maria Dizzia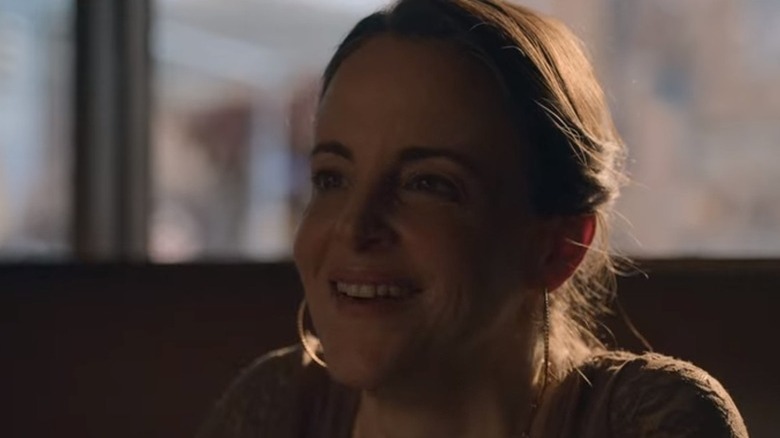 Netflix
Maria Dizzia plays a small, yet pivotal role in "The Good Nurse" as Amy's friend and former classmate, Lori. Early in the film, Charlie reveals he worked alongside Lori at one of his previous posts, so when Agents Braun and Baldwin begin to raise questions about her favorite colleague, Amy reaches out to Lori. Rather than giving reason to ignore the state police's suspicions, Lori reveals hospital gossip that forces her friend to consider that Charlie may be every bit as deadly as the cops believe.
For Dizzia, the role is yet another example of how Netflix has been very good to her. The streaming service has provided the New Jersey-born actress with her two longest, most recognizable parts in the past decade. In 2013 she was cast in "Orange is the New Black," as the best friend of Piper Chapman (Taylor Schilling) outside the prison she was headed. In those early seasons, "Orange" showed how prison can fracture even the strongest relationships, as Dizzia's Polly formed a romantic relationship with Piper's fiancé (Jason Biggs), then slowly disappears from the show and Piper's life.
Four years after the debut of "Orange," she appeared in "13 Reasons Why" as the shy, bullied, and boundary-violating mother of Tyler Downs (Devin Druid). As Tyler's centrality to the show increased, Dizzia similarly appeared increasingly often. Dizzia most recently appeared in the true-crime murder series "The Staircase," playing the sister of Toni Collette's ill-fated character.