Eddie Redmayne's Role In Fantastic Beasts Served As Sweet Acting Redemption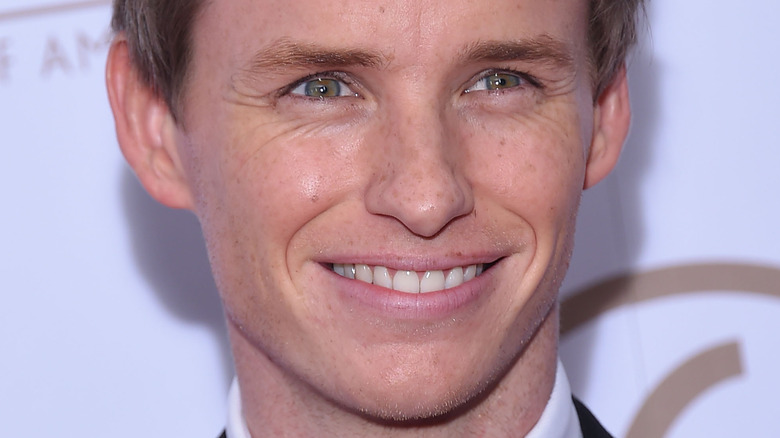 DFree/Shutterstock
The "Harry Potter" films might have ended back in 2011 with "Harry Potter and the Deathly Hallows — Part 2," but there's still plenty of room in the wide Wizarding World for new adventures. Thankfully, Warner Bros. is keen to keep the franchise going, which is why "Fantastic Beasts and Where to Find Them" first flew into theaters in 2016. The prequel series follows magizoologist, Newt Scamander (Eddie Redmayne), as he ventures to never-before-seen corners of the Wizarding World — and the creatures he encounters along the way.
Scamander also has to deal with a dark wizard, Gellert Grindelwald — who's been played by Colin Farrell, Johnny Depp, and Mads Mikkelsen over the course of the franchise so far. Grindelwald's a much different threat than Voldemort (Ralph Fiennes), who terrifies everyone he meets thanks to his inhuman appearance. 
While Voldemort has arguably become one of the most iconic bad guys in cinema, Fiennes' iconic take on the villain isn't the first time Voldemort shows up in the series, as audiences get a history lesson about the character in "Harry Potter and the Chamber of Secrets." The young Tom Riddle (unsurprisingly) contributes to a dark chapter in Hogwarts' history, and "Fantastic Beasts" star Eddie Redmayne has an interesting connection to the role.
Eddie Redmayne auditioned for Tom Riddle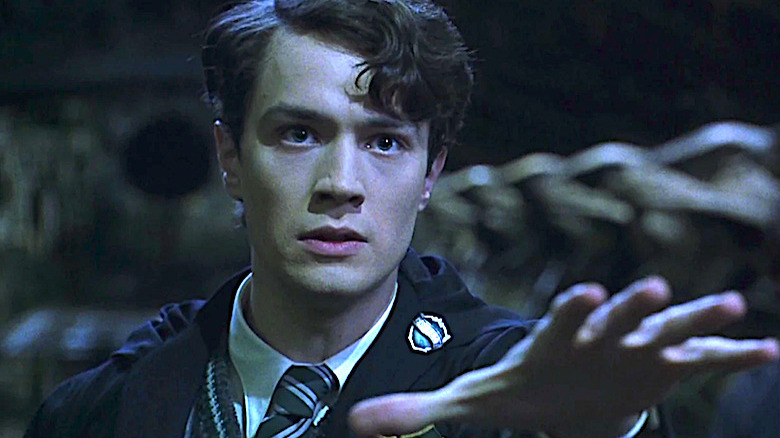 Warner Bros.
Although Eddie Redmayne's career has flourished in the last few decades, he missed out on "Harry Potter" with a failed audition for Tom Riddle. The star was speaking to Empire magazine back in 2016 when he revealed the surprising fact, saying, "I actually auditioned to play Tom Riddle when I was back at university." As fans will already know, the role went to Christian Coulson, who appears in the sequel during flashbacks — as well as the piece of Voldemort's soul that lives in the diary found by Ginny Weasley (Bonnie Wright).
Redmayne went on to say, "I properly failed and didn't get a callback. Over the years I always hoped I might be cast as a member of the Weasley family, but unfortunately not." Although it must've been quite disappointing to miss out on what could've been a career-making role, it left the door open for the star to lead his own franchise in the Wizarding World. That must feel pretty good. 
For the moment, it's not clear when (or if) Redmayne will step into Newt's boots again because while "Fantastic Beasts" was intended to span five films, Warner Bros. hasn't made an announcement regarding a fourth film after the lukewarm reception to 2022's "The Secrets of Dumbledore." And it doesn't seem like audiences are interested either, because a recent poll conducted by Looper also revealed that 55% of fans interviewed don't want to see another sequel. Ouch.