Saw's Tobin Bell Made A Memorable Appearance On Seinfeld Before Ever Becoming Jigsaw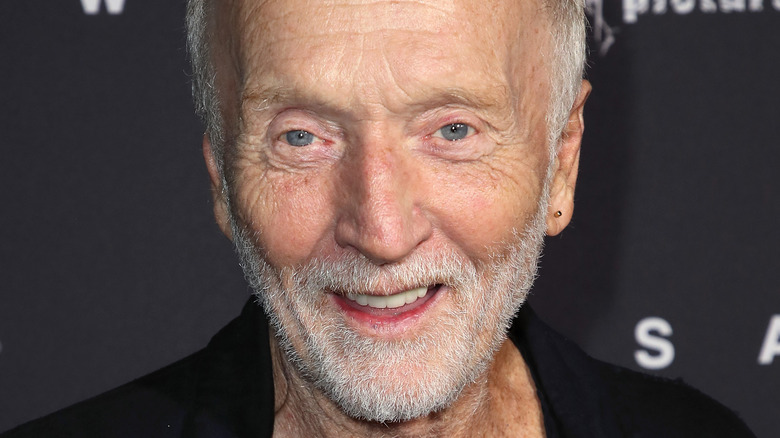 David Livingston/Getty Images
Tobin Bell first appeared on screen, playing an uncredited role in Woody Allen's "Manhattan." Still, even with a career spanning over 40 years, Bell is best known for portraying the part of John Kramer, aka the Jigsaw Killer, in the "Saw" films. However, even though he made his bones in the horror genre, Bell is a true thespian who learned his craft from the likes of Lee Strasberg and Sanford Meisner (via IMDb). Ever dedicated to his craft, Bell even wrote 147 pages of backstory for his character, The Nordic Man, in the Tom Cruise film, "The Firm," according to an interview with MTV.
"Saw's" success spilled over into a horror series brimming with nine installments, but Bell didn't expect James Wan's original film to become a franchise. "I spent most of the [first] film lying in a pool of blood in the center of the floor, so it was a surprise to all of us, and a pleasant surprise," Bell said in an interview with Kevin Pereira during an episode of "Attack of the Show!" But did you know that before Bell created the puppet to help perpetrate the Jigsaw Killer's crimes, he actually appeared as a guest star on the show about nothing, "Seinfeld?"
Bell played Ron the record store owner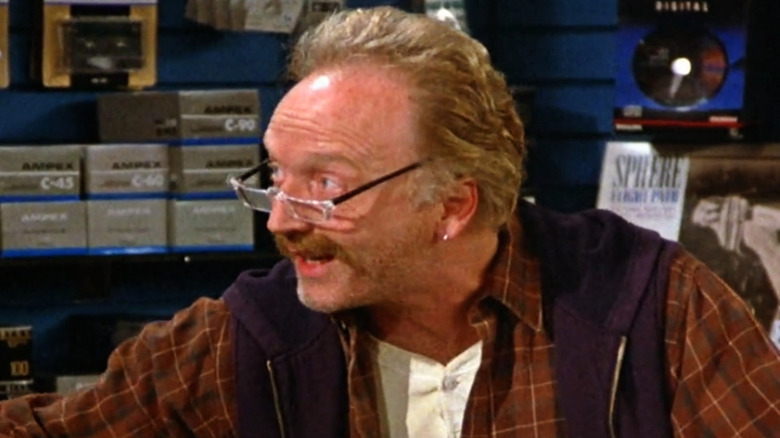 NBC
Some 11 years before Bell accepted the role of Jigsaw, the actor appeared as a guest star on "Seinfeld." In the Season 4 episode, "The Old Man," Bell portrays the crotchety owner of Bleeker Bobs' Records, Ron, and he is less than accommodating to Kramer (Michael Richards) and Newman (Wayne Knight). Both are offended when Ron only offers them $5 during their first attempt to sell heaps of used and worthless vinyl. However, when Ron only offers them $20 for the old man, Sid Field's (Bill Erwin), priceless record collection during their second visit, the gloves come off.
After some gentle persuasion, Kramer eggs Newman into, as he calls it, "a real brouhaha," with Ron. And when Bell comes over that sales counter ready to brawl, it is pure laugh-out-loud hilarity. While Bell only interacted in the record store with Kramer and Newman, the actor was delighted to guest star in the series. "It was one of the truly greatest and rewarding experiences that I've had, and one of which I feel most proud," Bell said in an interview with MTV.
Bell claimed the set was a place where any of the show's core-four actors, Jerry Seinfeld, Julia Louis-Dreyfus, Jason Alexander, and Richards could collaborate freely with the producers. "Any of them could say, 'You know something, that's not funny, but you know what would be funny?'" According to the same interview, Bell explained the "Seinfeld" cast enjoyed unparalleled creative freedom.