The Emoji Movie Helped Jordan Peele Decide To Quit Acting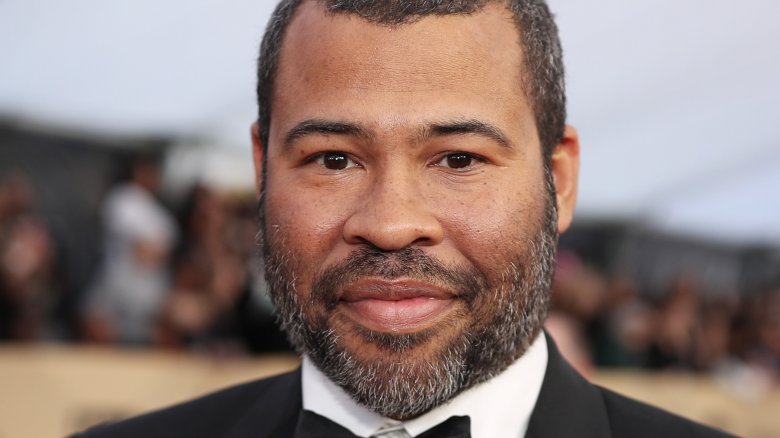 Getty Images
Sometimes it takes a crappy situation to help push you to make a big decision. That was the case, at least, for Get Out director Jordan Peele, who revealed in a recent speech at the Directors Guild of America Awards (via Entertainment Weekly) that an offer to play Poop in The Emoji Movie helped spur him to officially quit acting.
"I was offered the role of Poop— this is true," he said at the ceremony, where he won for Outstanding Directorial Achievement of a First-Time Feature Film Director. "I would not make this up. I was offered the role of Poop; I was like, 'That's f***ed up.' I told my manager, 'That's f***ed up, let me sleep on it.' I came back the next day, I said, "Well, what are they offering?' And they said, 'Oh, well they've already given it to Sir Patrick Stewart.' I was like, 'F*** this.' That's a true story."
Peele revealed last month that he was done with acting after the massive success of the Oscar-nominated Get Out, which he wrote and directed. "Acting is just nowhere near as fun for me as directing," he said at the time. Peele seems like he will still be plenty busy without acting in his life, saying that he has ideas for four more social thrillers in the vein of Get Out. Universal is currently holding a March 15, 2019 release date for his next film. 
Peele is also currently developing The Hunt, a Nazi-hunting drama set in the 1970s, for Sonar Entertainment. He is attached to produce the Spike Lee-directed Black Klansman, from Blumhouse Productions. Peele is also working on an exciting Twilight Zone reboot for CBS' streaming platform CBS All Access. He is set to executive produce the show, with Daredevil alum Marco Ramirez serving as the showrunner. An episode count and release date for the show have not been revealed yet.