Get Out Director Jordan Peele Says He's Done With Acting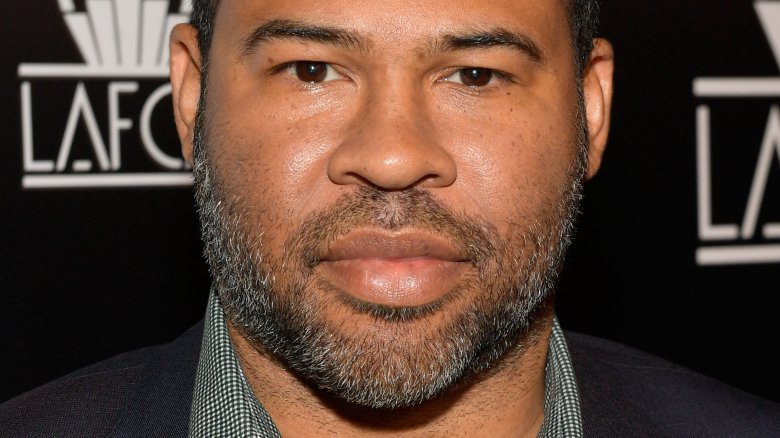 Getty Images
Jordan Peele is making like his smash-hit film and getting out. 
The actor and comedian of Key & Peele fame revealed to Tracy Smith on CBS Sunday Morning that he's adopted the same mindset as Daniel Day-Lewis: he's done with acting. 
"That's the idea. Daniel Day-Lewis and I are both out," said Peele (via Entertainment Weekly), referencing the Oscar-winning actor's announcement that he'd be retiring after his final theatrical role in Paul Thomas Anderson's Phantom Thread. Peele added, "Acting is just nowhere near as fun for me as directing."
Given how well Peele's directorial debut Get Out fared with critics and at the box office last year, it's understandable why he'd want to shift his creative focus and explore the territory in which he's found so much success. Get Out took home more than $250 million in revenue, earned Peele a Critics' Choice Movie Awards nomination for Best Director, and landed the title of highest-grossing movie by a black director. (Not to mention the film sits at a seriously satisfying 99 percent approval rating on Rotten Tomatoes.)
Since it sounds like Peele will be M.I.A. in front of the camera for the foreseeable future, what's up next for him? To follow up Get Out, Peele is hard at work on an upcoming "social thriller" that he'll write, produce, and direct. The film is slated for release sometime in 2019. Also in Peele's docket is a reboot of The Twilight Zone with CBS All Access; HBO's Lovecraft Country, which has Star Wars: Episode IX director J.J. Abrams attached; and The Hunt, a drama series all about Nazi hunters that's set in the 1970s. 
Looks like the apparent ex-actor will do just fine moving forward.