Deadpool 2 Won't Have A Super Bowl Ad, Writer Confirms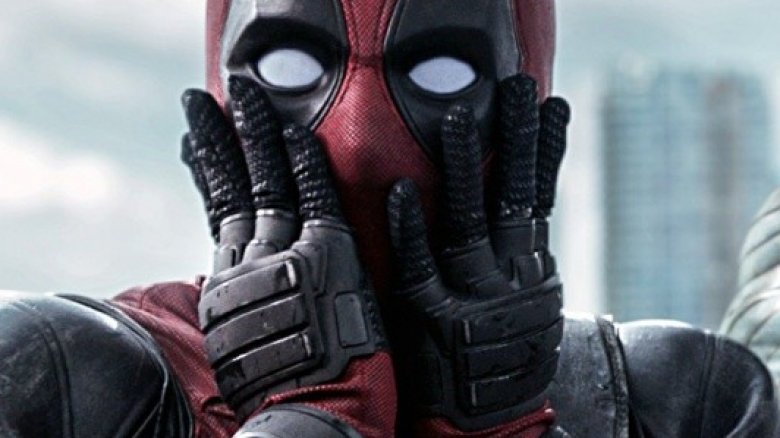 After tons of back and forth over whether or not we'd see a Deadpool 2 spot this Sunday (February 4) during the Super Bowl, the film's screenwriter has confirmed it's not happening. 
Rhett Reese took to Twitter on Saturday to break the news. Not looking to mince words, he simply wrote, "No Deadpool Super Bowl ad."
But before you get too heartbroken about not catching a glimpse of Ryan Reynolds wearing a black and red lycra suit, wielding twin katanas engraved with the name of a Golden Girl, and smack-talking every enemy that dares cross his path, there was a bit of hope bundled in Reese's post. The scribe teased "don't worry" at the end of his tweet, signaling that an official Deadpool 2 trailer (beyond the eccentric Bob Ross-themed one that was released late in 2017) could be coming soon.
Deadpool may be missing from the fanfare of the big game between the New England Patriots and the Philadelphia Eagles, but there's still a slew of movie ads to get hyped about. Disney is reportedly preparing to launch a new spot for the Chadwick Boseman-led Black Panther, which is due out on February 16, as well as one for another, unspecified film. While it's likely something for director Ava DuVernay's fantasy flick A Wrinkle in Time or the House of Mouse's long-awaited Incredibles sequel, there still exists a possibility that the spot might be reserved for Ron Howard's Solo: A Star Wars Story, as nothing concrete regarding the movie's link to the Super Bowl has been confirmed. 
Additionally, Paramount will debut a spot for Mission: Impossible — Fallout and the upcoming John Krasinski and Emily Blunt horror pic A Quiet Place. Universal will unveil new looks at Chris Pratt and Bryce Dallas Howard in Jurassic World: Fallen Kingdom as well as Dwayne Johnson in Skyscraper. And of course, Danny McBride's fake Crocodile Dundee movie will definitely make an appearance, since the whole thing is a just one big marketing stunt for Tourism Australia. 
All things considered, it seems the standing Super Bowl ad slate may be exciting enough to make up for the lack of extra Deapdool 2 footage. 
Deadpool 2 will bullet-blast its way into theaters on May 18.