First Ad For Solo: A Star Wars Story Might Air During The Super Bowl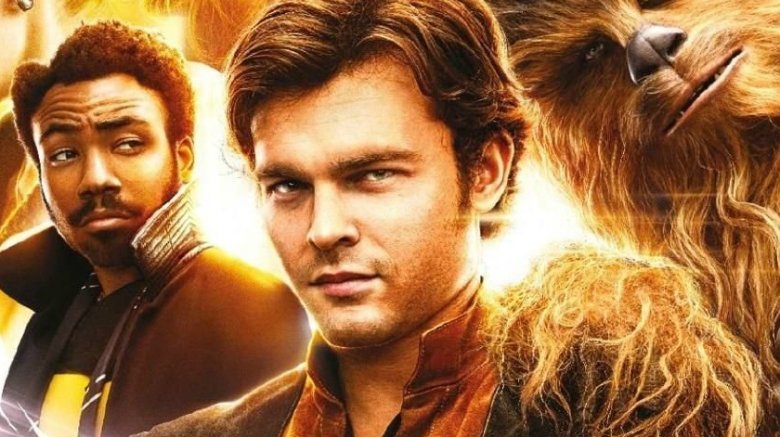 Better later than expected than not at all, right?
According to The Hollywood Reporter, the first ad for director Ron Howard's highly anticipated standalone Solo: A Star Wars Story might air during Super Bowl LII on Sunday, February 4. If this industry insider-provided insight is to be trusted, it means that the official marketing campaign for the film will begin just over three months before it's set to arrive in theaters on May 25. 
Fans haven't gotten so much as a tiny clip of the movie, which stars Alden Ehrenreich as the titular space-faring smuggler Han Solo, and have been largely left in the dark since Howard stepped in for directors Phil Lord and Chris Miller in June of 2017. The reason for the secrecy around the origin story flick is a mystery, but Hollywood marketing experts suggest Disney may have avoided promoting Solo: A Star Wars Story in order to give Star Wars: The Last Jedi, which launched in December of 2017, its proper moment in the spotlight and finish its theatrical run. 
Whether the advertisement in question will be a short teaser or a full-length trailer is unclear, though if it does end up being the latter, it would mark the first time during a Super Bowl event that Disney made such a move. One thing's for certain: With a release date approaching faster than Han Solo's Kessel Run journey, it's now or never for Disney to start promoting Solo. 
Elsewhere during the big game between the New England Patriots and the Philadelphia Eagles, viewers will see ads for Jurassic World: Fallen Kingdom (out June 22), Dwayne Johnson's new action film Skyscraper (July 13), and Mission: Impossible — Fallout (July 27). Disney is expected to show off new footage from at least two other titles, which could include Black Panther, A Wrinkle in Time, or Avengers: Infinity War.