The Winchesters' Robbie Thompson Explains Why He Was Bummed When He Left Season 11 Of Supernatural - Exclusive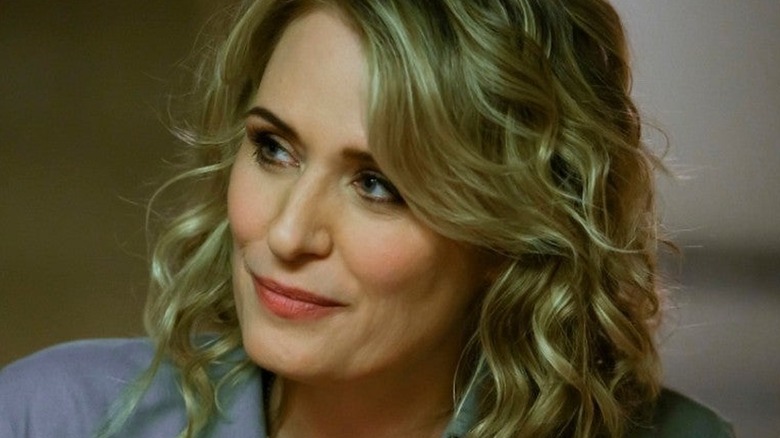 The CW
Mary Winchester's death in the first few minutes of "Supernatural" provided the heartbeat for the show that would go on for 15 seasons. Little did Samantha Smith know that when she booked this ten-minute gig, the role would provide work for years to come. Smith went on to play a ghostly Mary, appeared in Heavenly flashbacks, taunted Dean in a Djinn-induced fever dream with the perfect family life, and tormented Dean again when Eve took her form to screw with him.
Smith's role extended beyond cameos at the end of Season 11 when Amara brings Mama Winchester back from the dead, and she's not what anyone expected — even Dean. The Winchesters are apparently immune from Dean's frequent assertion that what's dead should stay dead, because the family comes back from the dead more than the monsters they hunt. Now, fans are getting a glimpse into the young lives of Mary and John Winchester with the "Supernatural" prequel "The Winchesters." Smith has passed the Mary Winchester baton to Meg Donnelly, and "Supernatural" writer Robbie Thompson has reconnected with his roots as the show's head writer.
The CW invited Looper to "The Winchesters" New York Comic Con press room, where Thompson told us why he was bummed to leave "Supernatural" in Season 11.
Missing Mary by a minute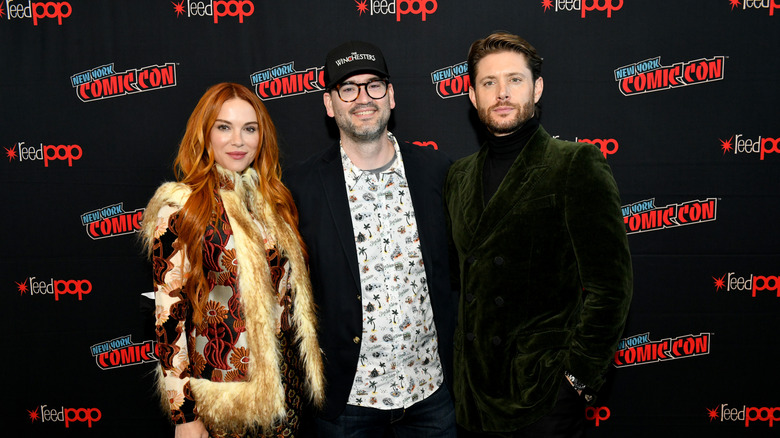 Craig Barritt/Getty Images
Fans may notice that Thompson is listed as a producer of Mary-heavy episodes of "Supernatural" Season 12, titled "Alpha and Omega" and "Celebrating the Life of Asa Fox." We asked him how working on these episodes back in 2016 helped inform his vision of Donnelly's iteration of Mary, but it turns out that IMDb glitched with those credits. 
"Unfortunately, I was actually gone from 'Supernatural' at that point. I was gone in Season 11," he explained. "However, I will tell you that when I was leaving, I was going out the door, and I was like, 'Oh man, I'm so bummed out right now,' because I knew they were bringing Sam [Smith] back for those episodes and a whole run on that season." Who wouldn't be bummed about not getting to hang out with Smith on a daily basis? Mary is such an integral part of the show's DNA that it's no surprise that Thompson would feel a bit of regret missing out on the opportunity to play around with that story, even though he knew it was time.
The ballad of Mary Winchester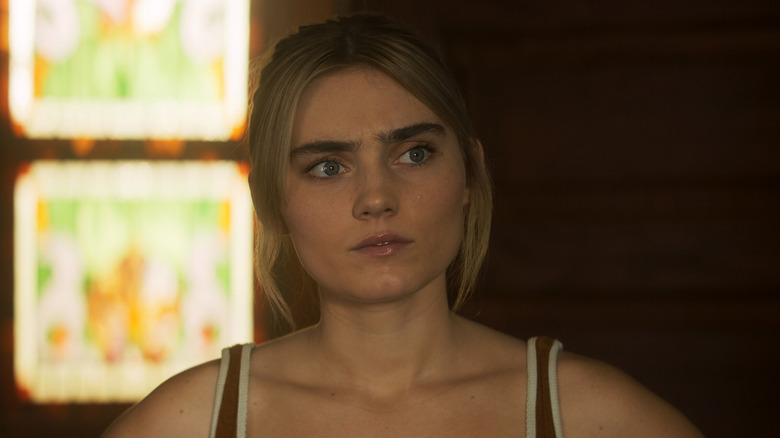 The CW
The writer praised both Mary performances that took the stage before Donnelly. "I think both Sam and Amy [Gumenick]'s performance[s] as that character [are] truly iconic. Mary is one of my favorite characters because she's so complicated and rich," he said. "And Sam, in particular, was an actor that I wanted to work with. I was bummed to be leaving, but it was the right time for me."
Thompson praised Smith's role in the pilot, which was so incredible that she earned herself 15 years of work despite dying so early on. He noted, "Her performance, though, from the pilot to when it's revealed, and it shows who she is, and then in doing research and watching the episodes that you're talking about, it felt like there was more story to tell." Indeed there was — and there still is if "The Winchesters" has anything to say about it.
"The Winchesters" airs Tuesdays on The CW, with new episodes streaming for free on the website and app the next day.