The Rookie Fans Are Arguing Over Nolan's New Trainee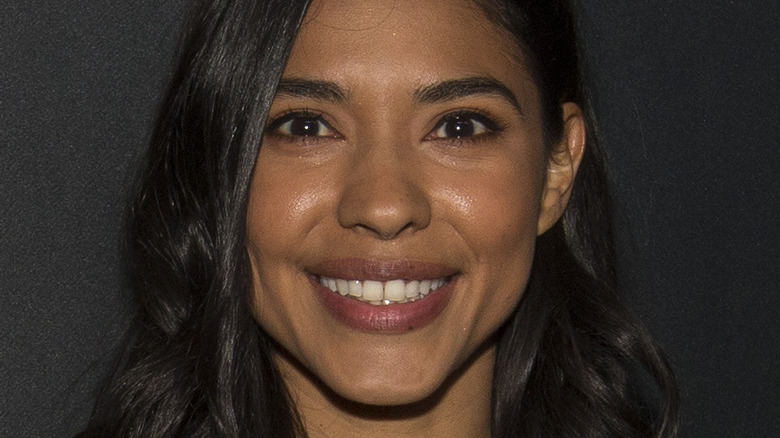 Barry Brecheisen/Getty Images
Obviously, the initial plot of the first season of "The Rookie" easily fits the title. A man in his forties, John Nolan (Nathan Fillion), sells his company in Pennsylvania and moves to Los Angeles to become the oldest rookie police officer in the LAPD. Nolan then has to make it as a cop in a tough city despite seeming like an unlikely candidate for the police force.
Nolan originally hopes to become a detective but his investigation into Nick Armstrong (Harold Perrineau), a corrupt officer, hurts his chances. Instead, he eventually becomes a training officer (T.O.), which involves teaching new officers how to handle situations on the job.
In the most recent episodes of Season 5, Nolan is training Celina Juarez (Lisseth Chavez), a new recruit to the Los Angeles Police Department. Like Nolan earlier in the series, Juarez is excited about joining the police. However, some fans don't care for Juarez and the energy she's bringing to the show. Here's why.
The Rookie fans think Juarez is messing with the show's realism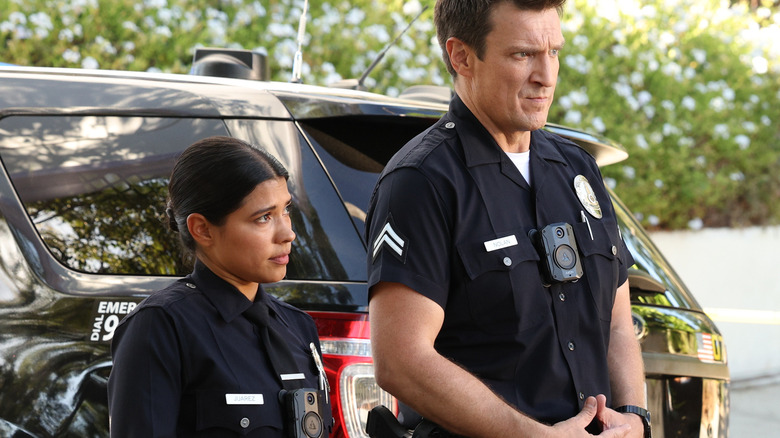 ABC/Raymond Liu
In the subreddit for the ABC drama's Season 5 episode, "The Reckoning," u/BadSportAbort commented, "Nolan's trainee is really getting on my nerves. I don't think any department would put up with someone so screwy and she is basically undermining the sincerity and reality of the show." The Redditor added they hope Juarez will be written out of the series soon.
User u/sassless pointed out how "Nolan is just enabling her instead of teaching." Juarez repeatedly using dreams and claims of "dark auras" to solve cases is already strange enough for a police officer. But falling asleep while writing a report and nearly getting killed chasing a suspect are both serious infractions. Juarez means well, but she's unpredictable and she's making mistakes.
However, u/PeeFGee felt that Nolan was right to notice Juarez's good instincts and to encourage her to focus on them, even if she interprets these skills as superstition. "I would probably do the same if I was in his position." The Redditor also pointed out that "if he keeps it up it might teach her to automatically convert the superstition to facts."
Chavez was a regular on Season 7 of Chicago P.D.
Actress Lisseth Chavez is playing an unusual character on "The Rookie," but she's no stranger to police procedurals in general. She's appeared on "Southland" as well as "Rizzoli & Isles" and "S.W.A.T.," but her biggest cop show credit is 19 episodes of "Chicago P.D." as Officer Vanessa Rojas.
Rojas first appears in Season 7 of the One Chicago series when she's undercover and offered a place in the Intelligence Unit. The tough police officer was supposed to have a bigger emotional arc in the series, including a possible love interest in partner Kevin Atwater (LaRoyce Hawkins). However, Chavez accepted a role on "Legends of Tomorrow" between seasons (via Deadline). This news, and the pandemic cutting Season 7 short, ultimately resulted in the character abruptly not showing up in Season 8 of "Chicago PD" (via TVLine). Still, showrunner Gwen Sigan told Cinema Blend that a return for Rojas is "always open." Fans will just have to see if the actress will ever come back to the series, even if only for one episode.