Shelley Duvall Will Mark Her Return To The Screen With Horror Film The Forest Hills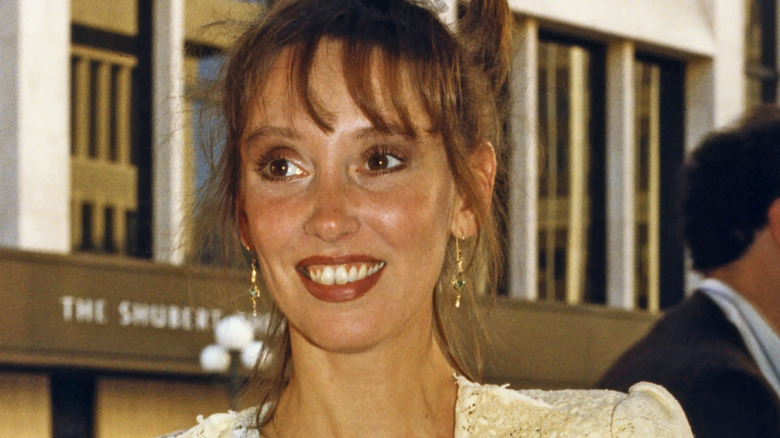 Vicki L. Miller/Shutterstock
Certainly in a lot of horror fans' Halloween watch rotations is 1980's "The Shining." The Stanley Kubrick-directed film has gone on to become a stone-cold classic, and it was recently featured at No. 6 in Shudder's "The 101 Scariest Horror Movie Moments of All Time." From bizarre happenings on set to hidden messages in the film, fans have obsessed over every detail in the film. Even the 2013 documentary "Room 237" directed by Rodney Ascher breaks down some of these obsessive details.
One thing in the film that is often discussed is Shelley Duvall's incredible, terrifying performance as Wendy Torrance. It is widely known that Kubrick put Duvall through the wringer to get the exhausted performance across on screen, doing over 100 takes for certain scenes. This led her to almost quit working on the film.
Duvall has not appeared in a movie in over 20 years, but she has just announced her return to film and it will be in a genre she is synonymous with due to her participation in "The Shining." She previously retired from acting in 2002 after appearing in the film "Manna from Heaven," which also starred Shirley Jones, Cloris Leachman, and Louise Fletcher.
Shelley Duvall will appear in The Forest Hills with several other genre stars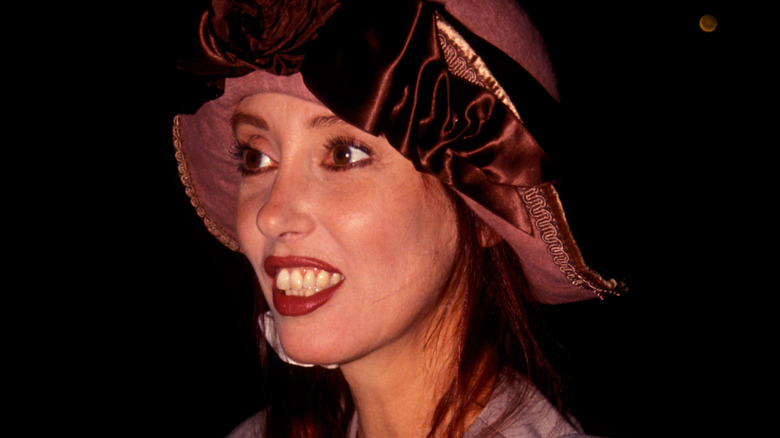 Bart Sherkow/Shutterstock
According to Deadline, Shelley Duvall will be making her return to acting with the independent film "The Forest Hills." This also marks her return to the horror-thriller genre as well. She will be in good company as the film is set to star other genre stars — Edward Furlong from "Terminator 2: Judgment Day" and "Brainscan" and Dee Wallace from "ET" and "The Frighteners." Character actor Chiko Mendez will also star in the film. The IMDb page for "The Forest Hills" also lists scream queen Debbie Rochon in the cast.
The film will be written and directed by indie genre filmmaker Scott Goldberg, who previously helmed the 2004 horror movie "Dead End Massacre." Goldberg said of Duvall's participation in the film, "We are huge fans of 'The Shining' ... Shelley contributed to 'The Shining' being an absolute masterpiece by giving her all, and performing in a way that really showcased the fear and horror of a mother in isolation."
Shelley Duvall will visit familiar territory in The Forest Hills, playing a mother of a tortured son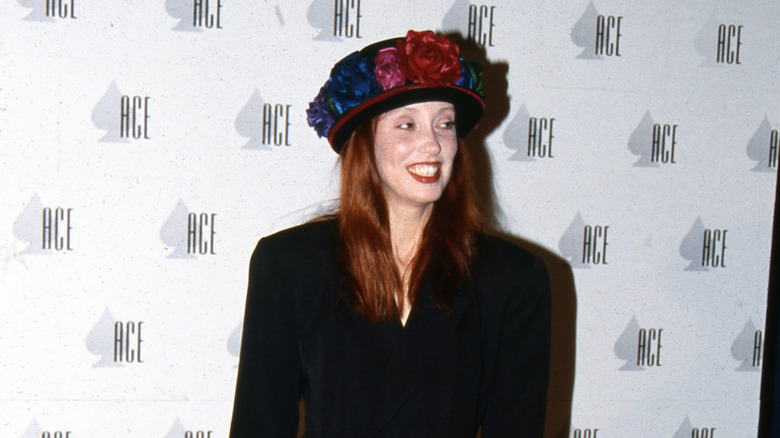 Donaldson Collection/Getty Images
Visiting familiar territory, Shelley Duvall will play another mother facing extreme circumstances in "The Forest Hills." She will be the inner voice of her son Rico, who will be played by Chiko Mendez. Rico suffers head trauma while camping in the Catskill Mountains and becomes tortured by horrendous visions after his accident.
Besides "The Shining," Duvall is known for her work in such landmark films as "Nashville," "Annie Hall," and "Time Bandits," among many others. Recounting her work in "The Shining" in a sprawling career retrospective from The Hollywood Reporter, Duvall talked about the staircase scene in the film in which Jack Torrance (Jack Nicholson) taunts and stalks his wife Wendy in a scene that Kubrick demanded 127 takes for. She said, "It was a difficult scene, but it turned out to be one of the best scenes in the film. I'd like to watch the movie again. I haven't seen it in a long time."