Hocus Pocus Initially Had A Much Scarier Tone According To Vinessa Shaw And Omri Katz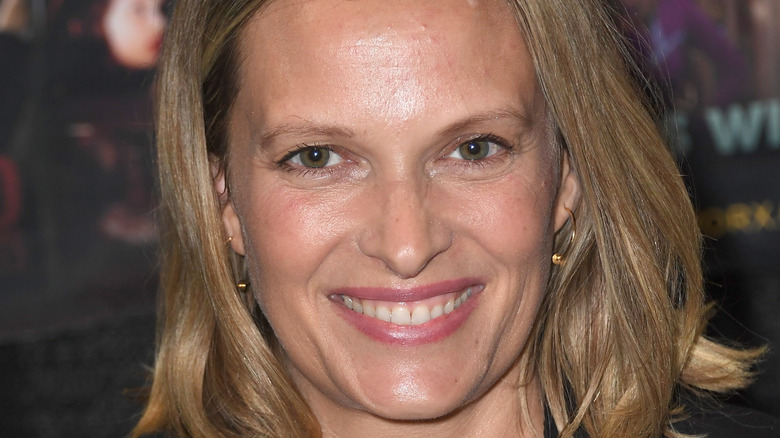 Albert L. Ortega/Getty Images
It's hard to imagine Halloween without "Hocus Pocus," but audiences almost ended up with something very different based on the film's original concept. Everywhere you turn in the Halloween holiday season, the Sanderson Sisters are unavoidable. Repertory screenings, sing-a-longs, and continuous television play keep "Hocus Pocus" in the zeitgeist.
In fact, it's those television screenings that made it the classic it is today. Upon its initial theatrical release in July 1993, the film wasn't really much of a success, critically or at the box office. It wasn't until it began running on television for the Halloween season that the film found its audience (via Vulture). Video, DVD, and Blu-ray sales combined with those TV ratings are why we saw a Disney+ sequel in 2022.
The film was much different in its original script form from what ended up on the screen. According to the "Post Mortem with Mick Garris" podcast, producer David Kirschner came up with the initial concept for the film right after finishing work with Steven Spielberg on "An American Tale," which was produced for Spielberg's Amblin Entertainment. Kirschner brought on writer Mick Garris to work on the screenplay for "Hocus Pocus." Mick Garris would later be known for his miniseries adaptation of Stephen King's "The Stand" as well as writing the horror sequels "Critters 2" and "Psycho IV: The Beginning."
Coming from a horror writer, Hocus Pocus was definitely scarier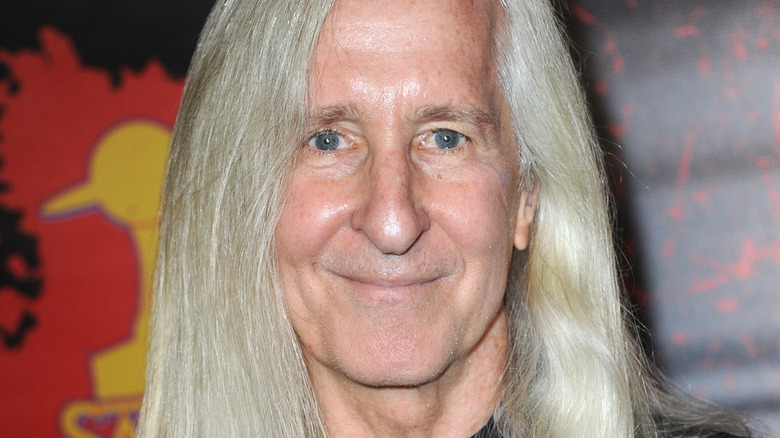 Albert L. Ortega/Getty Images
Before all that, Mick Garris was a writer working for Amblin who had just written the first episode of Spielberg's "Amazing Stories" television show. He wrote "Hocus Pocus" with Kirschner's intention for Spielberg to direct — however, Spielberg declined to work on the film, as he saw Disney as direct competition to his Amblin Entertainment (via Indie Film Hustle). As one would expect, being a mainstay in the horror genre, Garris' original screenplay was much darker than the movie audiences know and love today.
In an interview with Entertainment Weekly, "Hocus Pocus" stars Vinessa Shaw, who plays Allison, and Omri Katz, who plays Max, confirmed that the darker, scarier version of the script was the one with which they auditioned. Shaw said, "When we started shooting, it became a funny version, much lighter ... Obviously, the witches and what they're doing — sucking the lives out of children — is scary, but the fact that it's done in a comedic fashion is palatable."
Omri Katz believes once the actresses were cast as the Sanderson Sisters, the script changed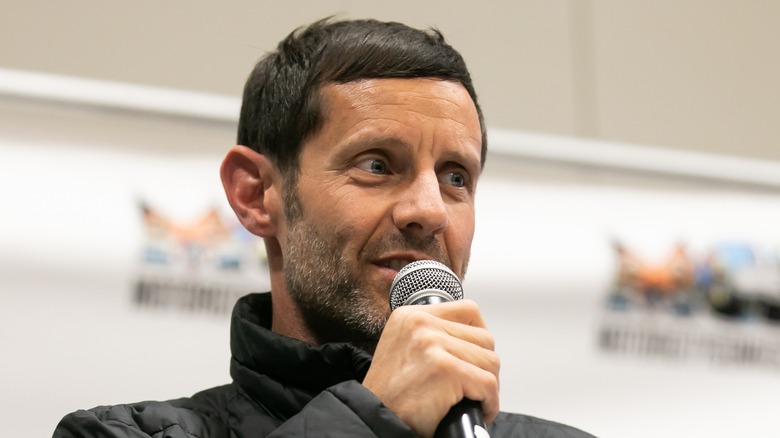 Brandon Nagy/Shutterstock
Omri Katz, who played Max on "Hocus Pocus," spoke with Entertainment Weekly about how the film changed from the time he auditioned to when they started filming. He explained, "Once they had an idea of who they wanted to cast, I'm sure they had their two cents on it, too, and brought a more comedic, family-friendly, happier, not-so-sinister movie ... I don't remember a lot of those punchlines or one-liners being present." Shaw compared the witches in the original screenplay to the Wicked Witch from "Wizard of Oz." She likened the witches as they appeared in the film more to "The Three Stooges."
In a separate interview with Entertainment Weekly, partnering with People, original screenwriter Mick Garris gave a little insight as to what his initial script for the then-titled "Disney's Halloween House" looked like. He said, "What I had written originally was about 12-year-olds. The kids being younger and in more jeopardy was certainly something more explicitly frightening."
It's wild to think audiences could have had a scary, dark witch movie directed by Steven Spielberg — but then we wouldn't have the spell put on us by the enduring classic we have today in "Hocus Pocus."