What Allison From Hocus Pocus Looks Like Now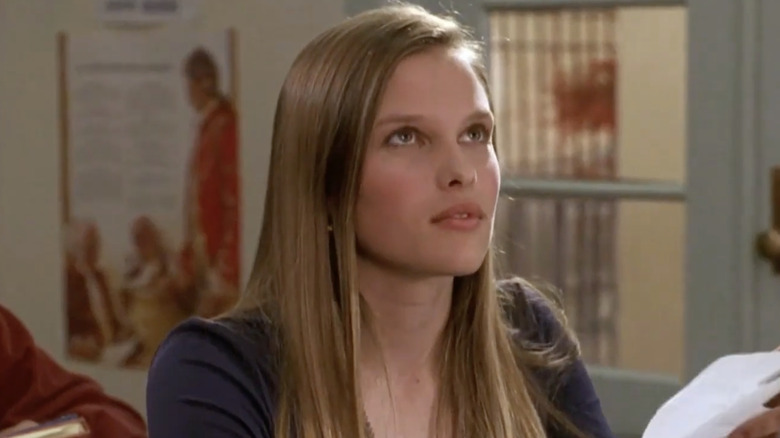 Buena Vista Pictures
Out of all the movies out there about witches, one that arguably stands out as one of the most entertaining is, without a doubt, the 1993 feature "Hocus Pocus." The story of three witches coming back to life in the modern day is still adored by fans thanks to its spooky story and its talented cast of stars.
Over the years, "Hocus Pocus" has gained quite a following and has become a verified cult classic by many, including E! News. Even decades after it first appeared on the big screen, it returned to cinemas to lead the box office in October 2020 (via Variety). And the demand for more silly Sanderson sister-themed shenanigans reached a point where Disney made the call to launch "Hocus Pocus 2." The sudden resurgence of the franchise has most assuredly caused some people who enjoyed the first film to revisit it in its entirety. And it wouldn't be surprising if viewers started to wonder what the cast has been up to since the first film came out. 
Of the many talented players in the lineup, one that stands out for many as a memorable fan favorite from the original is, without a doubt, Allison Watts, played by Vinessa Shaw. While it has been confirmed the three leads that weren't witches from the original won't appear in the sequel, Shaw is still keeping busy in the acting game, and she still looks as gorgeous as ever.
Vinessa Shaw has kept busy since starring in Hocus Pocus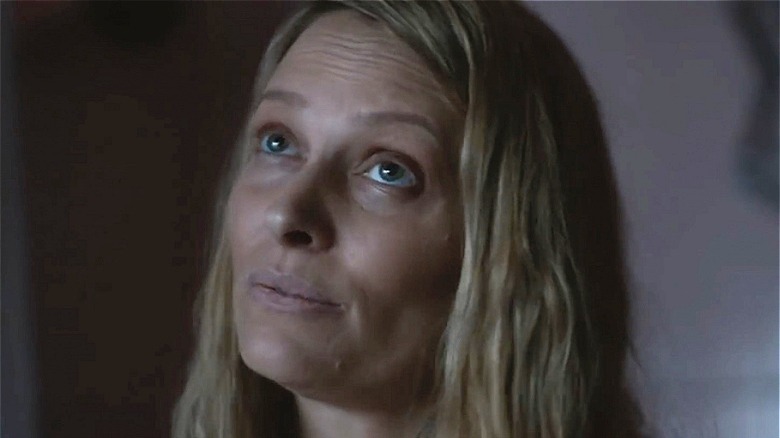 IFC Films
Vinessa Shaw has continued to add several titles to her resume since she starred in "Hocus Pocus" at the age of 17. The "Ladybug" actress appeared in "Eyes Wide Shut," "40 Days and 40 Nights," "The Hills Have Eyes" remake, and "Ray Donovan." As far as her personal life goes, Shaw married Kristopher Gifford in 2017, and they had a boy named Jack in 2018. The loving family was all smiles in an Instagram post from November 2020 celebrating the couple's anniversary.
Shaw is still acting, having lent her talents to three films in 2021, including "The Blazing World," "12 Mighty Orphans," and "We Need to Do Something" (via IMDb). On September 1, 2022, it was announced she would join the cast of the Apple TV+ series "Swagger" (via Variety).
While she has gone to do many things, Shaw still cherishes being a part of the "Hocus Pocus" experience. For many fans, it isn't ideal that Shaw isn't in the sequel, but despite missing out on "Hocus Pocus 2," she has speculated to Entertainment Tonight about what could have happened to her character. "I feel like she and Max (Omri Katz) are still together, but I think Allison's from Salem, and he always wants to be in California. I think they did some sort of compromise, and maybe she's in Salem when the witches come back, you know, visiting her mom or something." As long as Shaw is interested in revisiting the character of Allison Watts, there is still a chance fans could see her again in the "Hocus Pocus" franchise.