Fans Are Loving The Subtle Relationship Hint Between Hannah And Adam In AHS: NYC Episode 3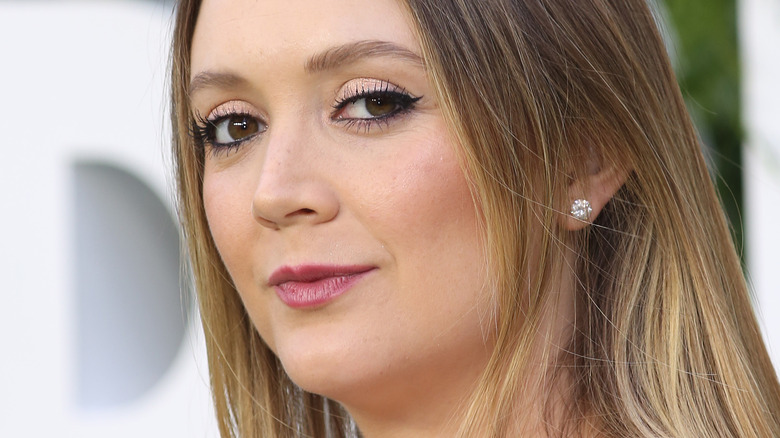 Lia Toby/Getty Images
Warning: This article contains spoilers for "American Horror Story: NYC" Season 11, Episode 3.
With Episode 3 ("Smoke Signals") of "American Horror Story: NYC," things are just starting to amp up, but many viewers are still torn. Some fans feel it's not an "American Horror Story" without some sort of supernatural element, while others miss the horror aspects that were a big part of earlier seasons. While "American Horror Story" has received some criticism the last few years for getting off to a bang and then fizzling out halfway through the season, "NYC" has had more of a slow burn to it, and fans are here for it. "Ok I was tough on this season at first but the horror/tension really got elevated in episode 3," u/BalorFan wrote on the "American Horror Story" subreddit.
Fans were initially convinced that one of the antagonists, Big Daddy, was a ghost, but with Episode 3 showing Big Daddy throwing a Molotov cocktail inside the bar, no one is so sure anymore. What fans are sure of is that Dr. Hannah Wells (Billie Lourd) and Adam Carpenter (Charlie Carver) have some sort of relationship, and viewers are excited to figure out what it is.
Fans are wondering if Hannah is carrying Adam's baby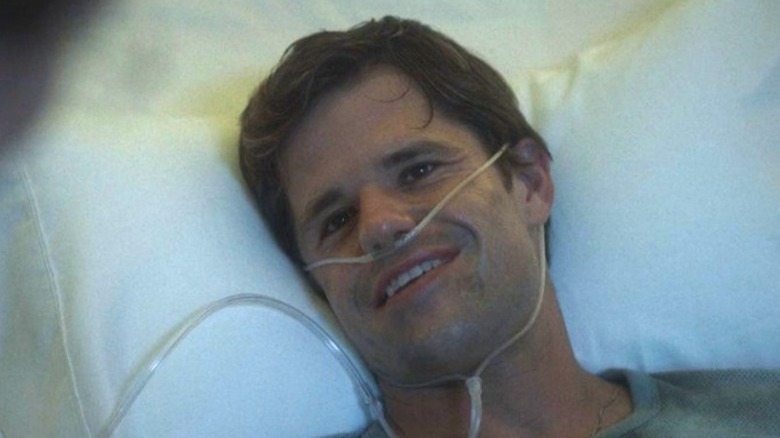 FX
While the victims of the fire at the bar are all getting help at the hospital, Hannah sees Adam tied up in a bed, and her first response is, "Jesus, you were in the fire!" She quickly unties him, while he asks why she's there since she doesn't work there. It's clear the two are well-acquainted, and while she takes his blood, he remarks that she has a glow, and asks her if she's gotten an ultrasound. But it's his next comment, "I feel really good about what we did," with a small smile, that has fans raising their eyebrows.
"Hannah is having Adam's baby?" tweeted @finalgirl95. "Okay this mysterious relationship between Billie Lourd and Charlie Carver... now my interest is piqued," read a tweet from another user, @xavierplympton. But just as quickly as the interaction occurs, it's over, and Hannah is off to continue her research, taking blood from an anxious Mr. Whitely (Jeff Hiller). Whether this little happy moment is as simple as Hannah being pregnant with Adam's baby, or — as is typical of "American Horror Story" — is part of a much more convoluted story to come, we'll have to wait and see.