Why Adam Carpenter In American Horror Story: NYC Looks So Familiar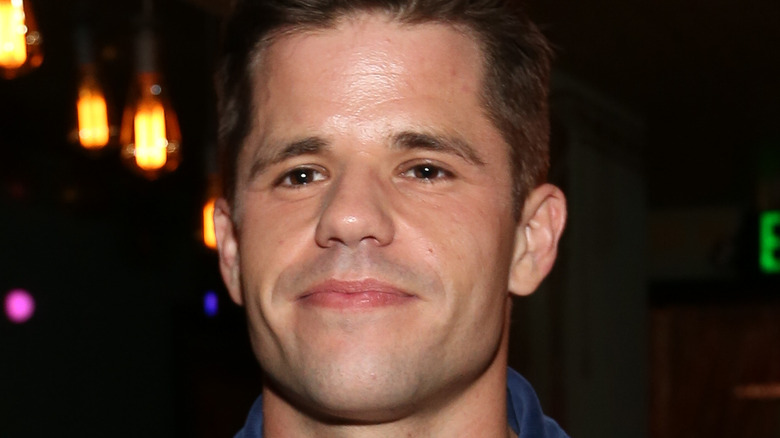 Paul Archuleta/Getty Images
If you've been watching "American Horror Story: NYC," you've probably got plenty of things on your mind besides what the members of the cast have been up to. Like who the killer might be or how much sleep you're going to lose in terror of what the show has in store. But, maybe, if you're a constitutionally sturdy sort of person, you might have the emotional bandwidth necessary to find some of the characters on the show familiar, including young gay activist Adam Carpenter.
Adam Carpenter on "American Horror Story: NYC" is played by Charlie Carver, who's had a few high-profile credits before the show, and it's likely you recognize him from one or more of those film and television projects. "AHS: NYC" isn't even his first high-profile work in the horror genre, so if you're a fright fan, you might remember him from another TV show in that vein, albeit one at a lower intensity level than the "AHS" franchise. But he's had big roles in non-horror projects as well. Here's a breakdown of where you're most likely to have seen him before he landed on "AHS: NYC."
He got his start along with his identical twin brother on Desperate Housewives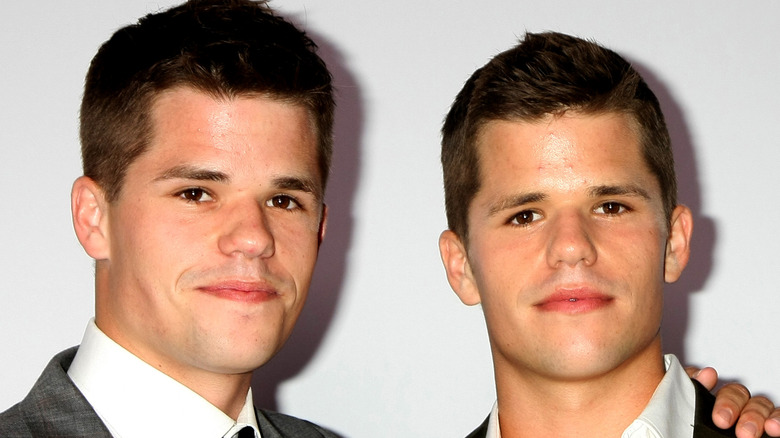 Kathy Hutchins/Shutterstock
It's tricky to discuss the familiarity of Charlie Carver since much of his acting work has come with the accompaniment of his twin brother Max Carver. Per IMDb, he made his screen debut on Season 5 of "Desperate Housewives" along with Max as Preston and Porto Scavo, problem twin sons of Lynette Scavo (Felicity Huffman). After replacing the younger actors that played the twins in earlier seasons, Charlie Carver himself appears in 62 episodes of the series.
Being a pair of identical twins in Hollywood has its advantages since whenever a TV show or film calls for twins (or even just two identical people for some special effect), you're on the shortlist of actors who get the call. And indeed, even though both Charlie and Max have managed to distinguish themselves as actors independently of each other, they've appeared together in several high-profile projects — and there's also the possibility that you thought Adam Carpenter on "American Horror Story: NYC" was played by the other one because you saw his identical twin brother on some other TV show or movie!
He appeared solo in Fred 3: Camp Fred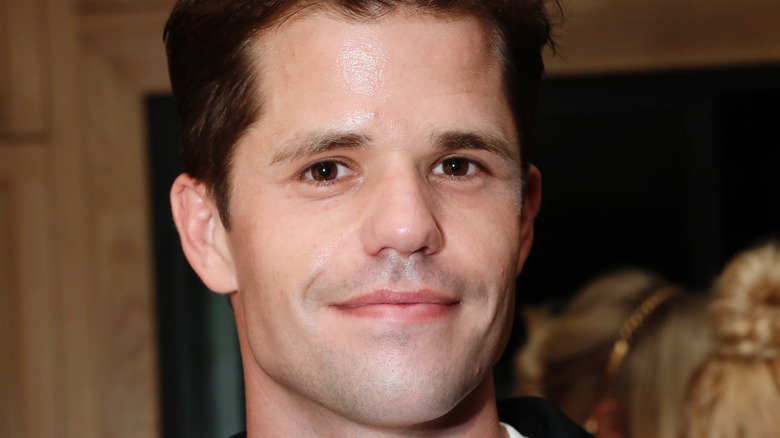 Anna Webber/Getty Images
Not all of Charlie Carver's pre-"American Horror Story: NYC" acting work is as part of the Carver Twins. He appeared by himself in "Fred 3: Camp Fred," the third and final film based on the popular YouTube comedy character Fred Figglehorn (Lucas Cruikshank).
In the film, Carver plays Hugh Thompson, the hyperathletic camper at Camp Iwannapeepee who is prophesied to guide the camp to a victory in the Summer Camp Games against their rival Camp Superior. Unfortunately, he ends up getting a concussion and is unable to participate, forcing Fred to come up with an alternative to defeat Camp Superior.
"Fred 3" is Carver's only appearance in the "Fred" franchise, but if you're young enough to have watched the "Fred" movies or TV show as a youth, it's just possible that his appearance in "American Horror Story: NYC" triggered some long-dormant memory of it.
The Carver Twins appeared on The Leftovers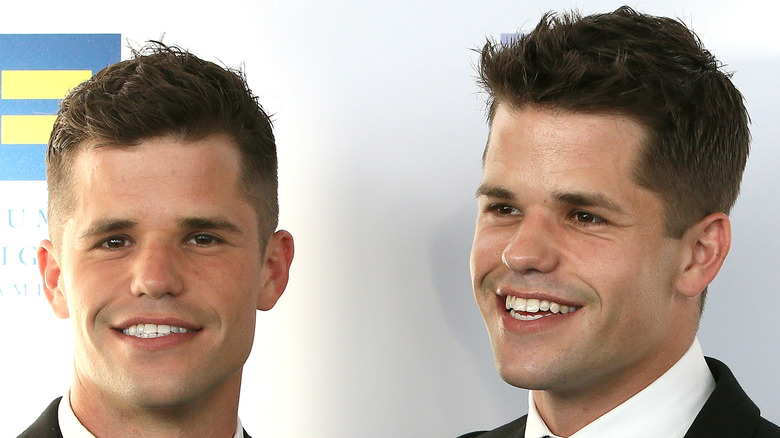 David Livingston/Getty Images
"American Horror Story: NYC" is not Charlie Carver's first brush with prestige television. He and his brother Max appeared as identical twins, Adam and Scott Frost, on Season 1 of "The Leftovers."
The twins are characterized by their weirdly cheerful demeanors following the apocalyptic event that kicks off the events of the show. And if you've seen "The Leftovers," you know that cheerfulness is in pretty short supply. Charlie plays Scott Frost in five episodes of the series, receiving a screen credit in five more. Both twins appeared in the show's pilot episode, and while they weren't a main part of the show's cast, they do make an impression, and if you were part of the cult of "Leftovers" fans, it's a big possibility you never forgot those two identical faces — and now you've recognized one of them in the latest installment of "American Horror Story."
Then they were werewolf baddies on Teen Wolf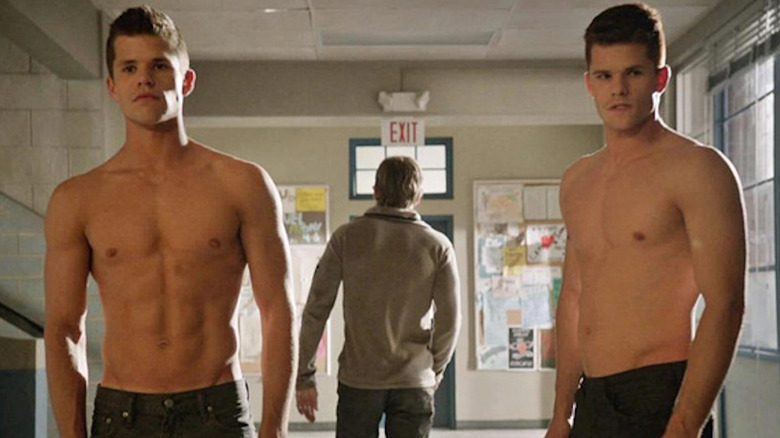 MTV
Season 3 of the MTV horror series "Teen Wolf" saw the debut of Ethan and Aiden Steiner, otherwise known as The Twins. Playing Ethan and Aiden are Charlie Carver and Max Carver, respectively, and they menaced the Beacon Hills High School student body before eventually discovering depths of sensitivity and compassion within themselves.
Fortunately for fans of Charlie, it is possible that we might see Ethan Steiner pop up in again in future "Teen Wolf" projects, such as the upcoming "Teen Wolf: The Movie," since his character is in unknown circumstances after the heroic death of his twin brother. However, it would be a surprise if he does appear in the movie since he isn't on the IMDb cast list. Still, you won't know until the film hits Paramount+ in January of 2023, so Carver fans can keep hope alive until then if they wish.
He worked with Ryan Murphy on Ratched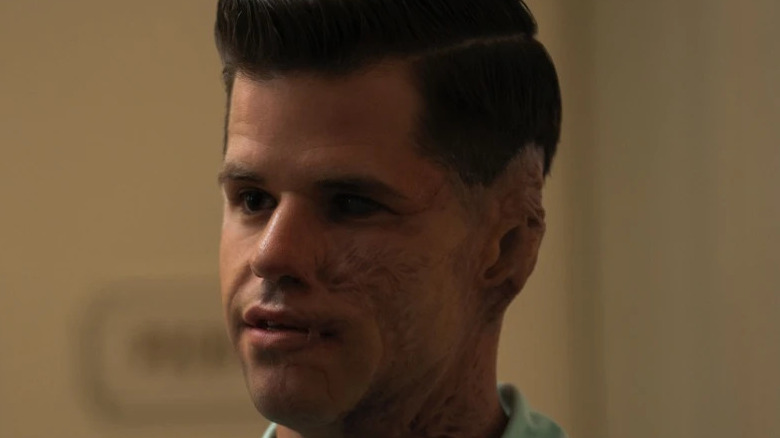 Netflix
"American Horror Story: NYC" is not Charlie Carver's first role in a Ryan Murphy project. Over at Netflix, he's part of the cast of "Ratched," a prequel to the iconic Ken Kesey novel "One Flew Over the Cuckoo's Nest," or more precisely, a prequel to the 1975 film adaptation starring Jack Nicholson and Louise Fletcher. The show stars Sarah Paulson in the role of Nurse Ratched, the part made famous by Fletcher, and details her rise to the symbol of evil authority she's later depicted as in the film.
Carver plays Huck Finnigan, a Lucia State Hospital orderly whose face was disfigured during his military service in World War II. That disfigurement means that Carver looks quite different in "Ratched" than he does in most of his other roles, but it's still a possibility that if you watched "Ratched," you recognize him in "American Horror Story: NYC."
Finnigan is murdered in the show's Season 1 finale, so he likely won't be seen in the upcoming Season 2.
The Carver Twins guard the Iceberg Lounge in The Batman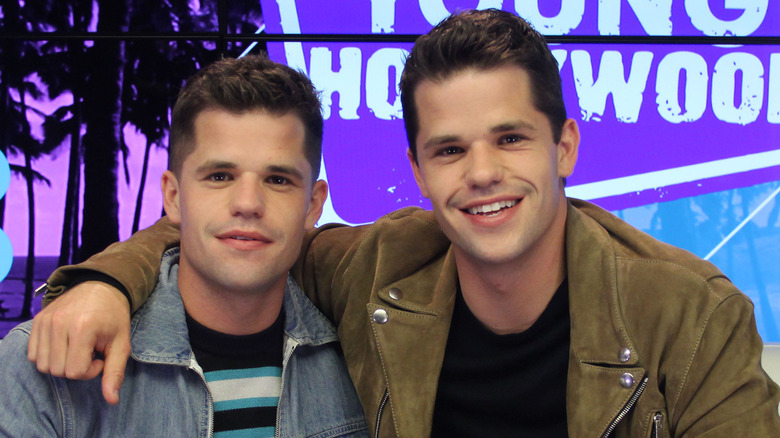 Young Hollywood/Getty Images
Charlie Carver's last credit before "American Horror Story: NYC" is in "The Batman." He, appearing once again with his twin brother Max, play the identical twin bouncers at the Iceberg Lounge, Gotham's coolest nightclub owned by Oswald Cobblepot (Colin Farrell). There are a lot of characters and incidents in "The Batman," but The Twins manage to stick in the viewer's memory anyway. And if you remember the nature of The Twins' encounters with The Batman (Robert Pattinson), it should come as no surprise that they say they were a little bit "scared" of Pattinson on the set of the movie in an interview with ComicBook.com on YouTube.
As a character, Batman tends not to have the most respect for club bouncers, so taking on the role of The Twins was an act of courage on the part of the Carver Twins. No word yet on whether they might return for the sequel, but keep your fingers crossed, and maybe it will come to be.