NCIS Fans Have Always Been Surprisingly Accepting Toward New Cast Members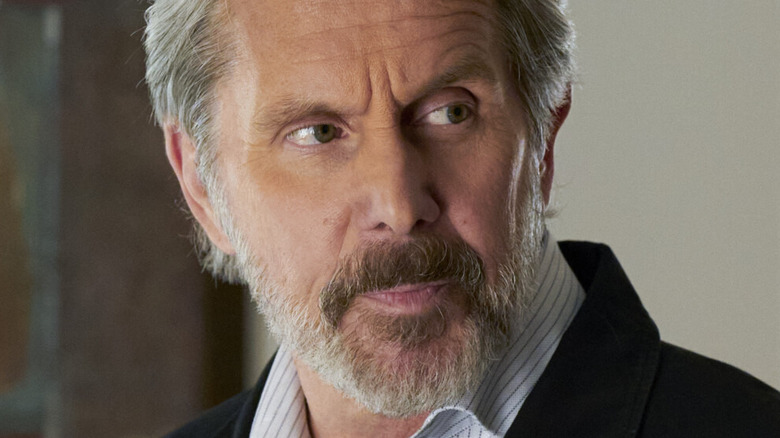 Robert Voets/CBS
"NCIS" is an outright TV juggernaut, airing for virtually every year since its 2003 premiere for a run of more than 440 episodes that's still in the process of growing. It's hardly surprising, then, that the show's cast has seen some significant comings and goings during this time.
Recently, for example, Maria Bello left "NCIS" during its 18th season, after portraying Dr. Jack Sloane for around 70 episodes across a span of roughly five years. Bello's departure was effectively drama-free, occurring as the result of an expired contract she simply decided not to renew. Meanwhile, Eleanor Bishop actor Emily Wickersham left "NCIS" around that same time without providing an official reason for her departure.
The highest-profile change to the cast of "NCIS" in the series' history, of course, was longtime Leroy Jethro Gibbs actor Mark Harmon's "NCIS" exit, which took place during Season 19. Harmon remains a behind-the-scenes contributor to "NCIS," but Gibbs' story is effectively over. In his place is Gary Cole, whose character Alden Parker took over Gibbs' leadership role in the Naval Criminal Investigative Service.
Cole is hardly the only addition made to the "NCIS" cast over the years. Fortunately for the show's new faces, a thread online revealed that fans are surprisingly accepting of Cole and others who have recently joined "NCIS," in spite of how they may shake up longtime dynamics.
Fans largely appreciate what new characters bring to the table
Robert Voets/CBS
Around the time "NCIS" Season 19 was close to wrapping up, one user started a thread on the "NCIS" subreddit asking if any other fans thought that the version of the show featuring Gary Cole and Season 18 addition Katrina Law was its best since 2013. Plenty of users, as it turned out, agreed that Cole, Law and other new cast members did indeed improve the series.
"Gary Cole is a breath of fresh air. I love the pop culture references to his previous works," replied user pikachu-atlanta.
Meanwhile, user sparkplug_23 praised both Cole's and Maria Bello's respective runs, before describing Law's Jessica Knight as their second favorite character. User MonkGlonk likewise wrote, "Gary Cole and Katrina Law have been amazing additions in my opinion."
On Twitter too, users like @g_so highlighted these same actors' work. "Thanks to Gary Cole and Katrina Law for keeping NCIS going post-Gibbs," they wrote.
For what it's worth, at least one longtime member of the "NCIS" cast also seems to be appreciative of the show's new faces. "We're having a blast," Timothy McGee actor Sean Murray said of working with Cole in a TV Insider interview.
So, while changes to established series' casts may oftentimes irritate fans accustomed to what once was, such is not the case with "NCIS," whose fans and cast members alike have welcomed its new additions with open arms.