Call Me Kat Production Has Been Put On Hold Following Leslie Jordan's Tragic Death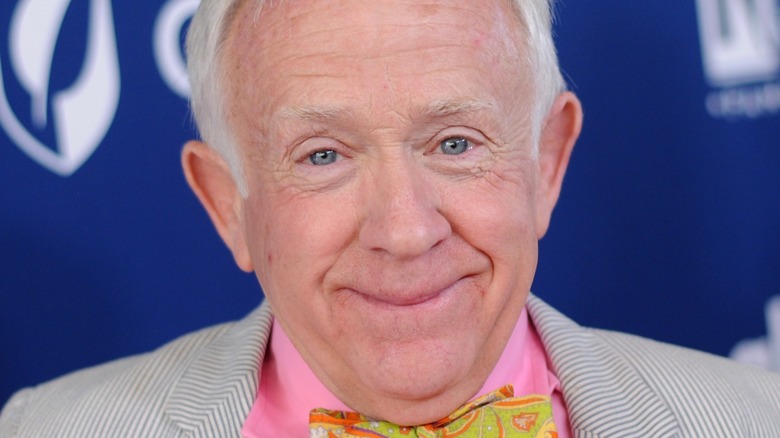 Vivien Killilea/Getty Images
The devastating death of Hollywood funnyman Leslie Jordan rocked the entertainment industry on Monday, October 24 — prompting waves of tributes and kind messages to pour in across social media. Just one day later, we're learning how Jordan's unexpected passing will affect his current acting projects.
According to reports, production on Season 3 of Jordan's Fox show, "Call Me Kat," has been halted in the wake of the tragic incident. The 67-year-old Emmy winner died on the morning of October 24 following a car crash in Hollywood. Authorities say he suffered a medical emergency before the accident, but it's unclear what exactly happened (via Los Angeles Times). An autopsy was planned for Tuesday, October 25. 
Jordan, a longtime California resident, was still actively working at the time of his death and had just wrapped up shooting a film with Canadian director Tracy Pellegrino called "Strangers in a Strange Land" (via IMDb). His very last on-screen role was for "Call Me Kat," which just premiered its third season. For its October 27 episode, the showrunners reportedly plan to pay their respects to Jordan, who appeared in more than 30 episodes since 2021 and managed to complete at least nine for Season 3.
Call Me Kat to feature in-memorium, will pause production as cast mourns Jordan's death
According to Deadline, the October 27 episode of "Call Me Kat" will still air as scheduled, but there will now be an in-Memorium dedicated to Leslie Jordan. Production is set to be paused indefinitely as the cast and crew mourn his death. The team released a joint statement on Monday, saying: "There aren't words to convey the loss we are experiencing as a cast and a Call Me Kat family ... We will be taking time to grieve and to celebrate the many gifts Leslie gave to us and to the entire world and we appreciate privacy at this time."
While Jordan was best known through his comedy and acting, the longtime entertainer also took on the role of social media sensation during the COVID-19 pandemic — using social media videos and iconic sayings like "Well, s**t ... What are y'all doing?" and "Hello fellow hunker-downers" to keep people laughing during the lengthy lockdown. A representative for Fox told Deadline in a statement: "Leslie was far more than an Emmy Award-winning comedic talent with whom we've laughed alongside for all these years. He was the kindest person you could ever imagine who simply lit up a room and brought pure joy and huge smiles to millions of people around the world." 
Just weeks before his death, Jordan took a moment to talk about his life, career, and COVID notoriety with CBS News. "I blew up," Jordan said. "Give me a good pandemic and I flourish." The former "American Horror Story" star is remembered by his Hollywood peers and fans as someone who was not only a sweetheart but also a great actor and showman. Fellow "Will & Grace" star Megan Mullally wrote on Instagram: "Leslie was flawlessly funny, a virtuoso of comedy. his timing, his delivery, all apparently effortless. you can't get any better than that."