Big Mouth's Nick Kroll Admits Netflix Has Had To Veto Some Over-The-Top Scenes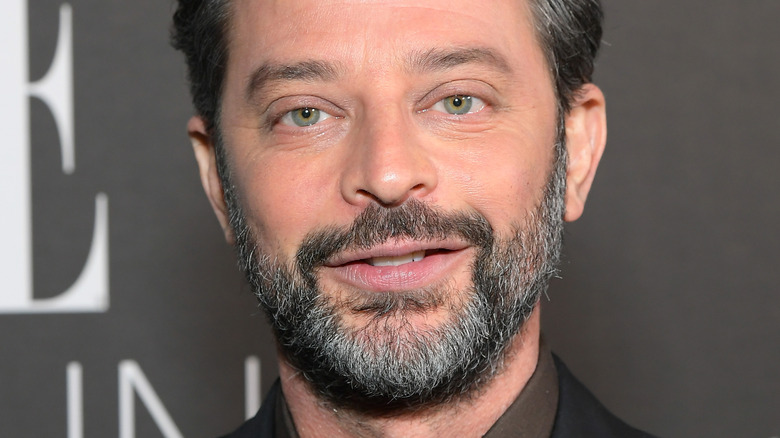 Charley Gallay/Getty Images
"Big Mouth," Netflix's shockingly crude animated comedy series about a group of adolescents coming to terms with their sexuality, has always embraced a loftier mission than its scandalous reputation belies. Despite being about kids, "Big Mouth" is definitely not suitable for younger audiences. The series' shock-value comedy often centers around uncomfortable subjects that people prefer to avoid even in adulthood, and joking about those issues head-on is a way of forcing audiences to reconsider their own biases and stigmas around sex and sexuality.
Take, for instance, the plotline in which Jay (Jason Mantzoukas) comes to terms with his bisexuality or when Jessi (Jessi Glaser) feels pressured by her older boyfriend to take their physical relationship further than she's comfortable with. In both cases — and many more throughout the show — the goal is to open a frank dialogue about self-acceptance, consent, and other subjects that are often considered taboo. While "Big Mouth" has made mistakes in the past, particularly around its depiction of pansexuality, its goals remain admirable to many. The Atlantic praised plotlines that address how young men are indoctrinated into toxic beliefs about women.
But sometimes, gross is just gross, and even on a platform like Netflix that doesn't need to abide by the censorious rules of legacy television, things can go too far. "Big Mouth" co-creator Nick Kroll found out the hard way what those limits were when some graphic scenes were vetoed by Netflix.
Netflix wouldn't let Big Mouth depict [censored]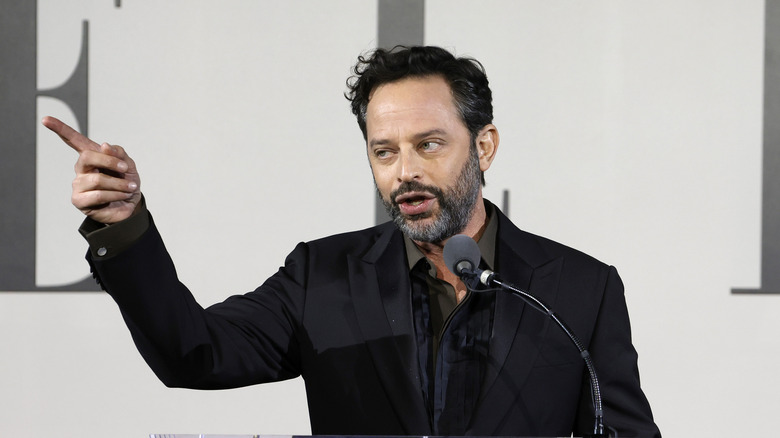 Frazer Harrison/Getty Images
In an interview with The Hollywood Reporter promoting Season 6 of "Big Mouth," comedian and executive producer Nick Kroll revealed two instances in which Netflix struck down gags that went a bit too far. "Big Mouth" has reveled in scatological humor from the very beginning, with bodily fluids of every variety punctuating its punchlines. But Kroll says he and his creative partners crossed a line with a joke in which the hormone monster, Rick (voiced by Kroll), pulls a thermometer out of a particularly sensitive orifice and begins to bleed. Even Kroll had to agree, saying, "Netflix was like, 'We don't know about that.' But we'd just seen it at the color screening, and we were like, 'Yeah, we agree.'"
On another occasion, a sequence in the musical number "I Love My Body" had to be cut down because of gratuitous toplessness. The sequence occurs in Season 2, Episode 2, wherein Missy (Ayo Edebiri) goes to a women's spa and learns that all bodies are beautiful. To make its point, the scene contains plenty of casual nudity, but according to Kroll, it initially went much further before Netflix asked for the scene to be reeled in. "Frankly, Netflix had some thoughts," the "Don't Worry Darling" star said. "My partners, specifically Jennifer Flackett, who's the sole female among the four EPs, was like, 'Well, we show the boys topless all the time. This is not a sexual thing. This has nothing to do with sexuality.' And she was right, but it's dealing with things like that, like how long are we showing things. And often, I end up being the most prude."
"Big Mouth" Season 6 drops on October 28 on Netflix.