Grey's Anatomy Star Eric Dane Once Played A College Radio DJ On Married... With Children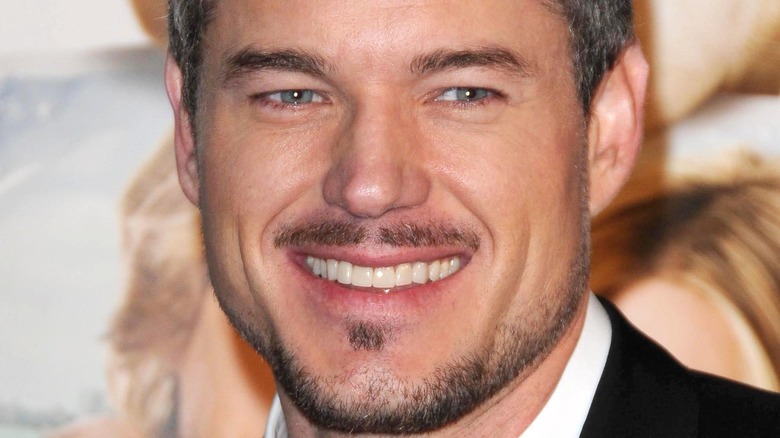 s_bukley/Shutterstock
"Euphoria" fans know actor Eric Dane as the secretive Cal Jacobs, and the actor is arguably best known for his portrayal of Dr. Mark Sloan, aka McSteamy, on the television series "Grey's Anatomy." Dane played Sloan for a total of seven seasons, but his character was killed off in the Season 9 premiere when he succumbs to the injuries he sustained in the plane crash during the Season 8 finale. The moniker of McSteamy was a staple of Dane's character, but he took the McSteamy branding in stride. "You can't take that seriously," Dane explained during an interview on Conan, "It'd be awkward if you did."
Long before the days when McSteamy and McDreamy (Patrick Dempsey) ruled the roost at Seattle Grace Hospital, Dane made his bones in Hollywood with guest appearances on television series like "The Wonder Years," "Silk Stockings," and "Roseanne." In fact, Dane's first acting role on TV was as a rival love interest for Stacey Carosi (Leah Remini) on the "Saved by the Bell" episode "The Game."
"I was like the evil volleyball player," Dane said in an interview on Today in 2016. But, with all of his television credits, did you know Dane also guest starred on "Married ... with Children?"
Dane portrayed a Disk Jockey on Married... with Children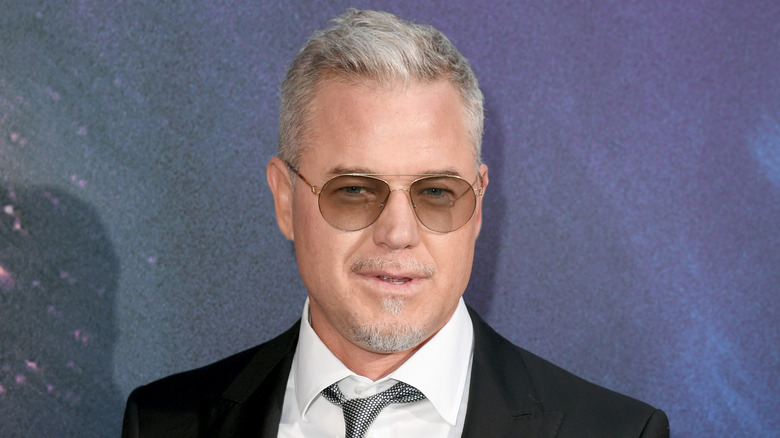 Kevin Winter/Getty Images
Three different "Married ... with Children" spin-offs were attempted during the show's 11 seasons, with varying degrees of failure. In Season 9, Dane played the part of W-hip 106.2's student disk jockey Oliver Cole during the episode "Radio Free Trumaine." The backdoor pilot featured "Married ... with Children" newcomers Dane, Keri Russell, and Andrew Kavovit as students at Trumaine University who were pitted against the Dean of Students and "Married ... with Children" alumnus Steve Rhoades (David Garrison).
During the episode, Cole (Dane) tries to save himself and his fellow DJ, Mark (Kavovit), from expulsion by using his "compelling oratory." However, it's Mark's salacious exploitation of April's (Russell) on-the-air decision to go steady with either Bud Bundy (David Faustino) or Nikolia (Timothy Elwell) that ultimately rallies the student body and saves the DJs from being thrown out of college by Rhoades.
Dane's "Radio Free Trumaine" series never materialized. In fact, the backdoor pilot was the lowest-rated episode featuring new content in Season 9. Only two shows scored lower, according to IMDb, and they were Season 9's "My Favorite Married ..." and the mid-season installment titled "Best of Bundy." Both focused on revisiting past episodes of the series rather than providing new content. In the end, only one of "Married ... with Children's" attempts at launching a spin-off succeeded, the short sitcom "Top of the Heap."