This Grey's Anatomy Actor Has Never Even Watched The Show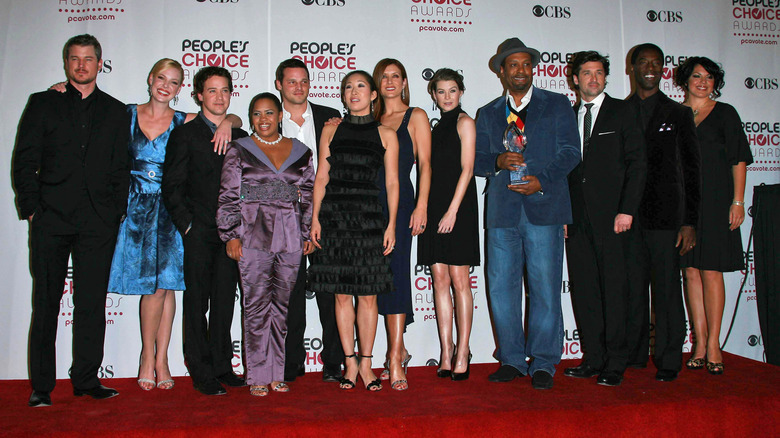 s_bukley/Shutterstock
Many people cringe at the sight of themselves on video or at the sound of a recording of their own voice, and there are plenty of actors who feel the same way. The phenomenon of actors who refuse to watch their own work is much more common than you might think.
According to an interview with Time Out, actor Joaquin Phoenix has only watched two of his films, "The Master" and "Her." In an interview with Newsweek, Matthew Fox, star of "Lost," said he has never watched an episode of his most famous show. In 2019, Adam Driver even went so far as to walk out of an interview with Terry Gross on the NPR program "Fresh Air" because the host tried to play a clip from Driver's movie "Marriage Story" (per NPR). Even Tom Baker, the actor with the longest tenure playing The Doctor on "Doctor Who," told the BBC in 2013 that he has never watched the long-running show, even his own episodes, although he did mention planning to watch the 50th-anniversary special (which he is in).
Not every actor refuses to watch themselves, however. In an interview during "The Tonight Show with Jimmy Fallon," Marvel Cinematic Universe actor Elizabeth Olsen said she definitely does watch her own work. "I'm one of those people that wants to study something so I can figure out how to make it better," Olsen told the talk show host. With over 18 seasons of "Grey's Anatomy," anyone, even the actors who work on the show, could easily be forgiven for not watching every single episode of the series. But which actor has never watched the show even once?
Eric Dane has never watched an episode of Grey's Anatomy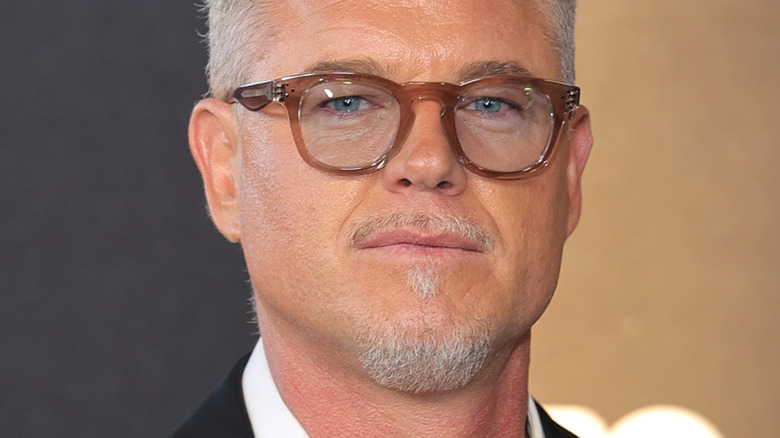 Momodu Mansaray/Getty Images
Eric Dane appeared in over 140 episodes of "Grey's Anatomy" as Dr. Mark "Mc Steamy" Sloan, most of them from 2006-2012, although he made an appearance in the Season 17 episode "Breathe" in 2021. In a 2022 interview with Extra for his movie "Redeeming Love," Dane admitted that he's never seen a single episode of "Grey's Anatomy." "Well, I was there when it happened," Dane explained. "It's very well done and very well written. That's probably why people are still watching it." The actor didn't elaborate further about why he prefers not to watch one of his biggest roles.
Dane is one of the few people not watching "Grey's Anatomy," as a 2022 article in Deadline reported that the show's 400th episode, which was also the Season 18 finale, continued to win the ratings battle with the largest audience and highest demo rating. Fans remain concerned about "Grey's" future, though, as Ellen Pompeo told Insider in 2021 that she's been "trying to focus on convincing everybody that [the show] should end." Pompeo has an uphill battle in that regard, as the show's continued success makes it unlikely that the network will be willing to end the long-running medical drama.