Why Carla From Big Sky Looks So Familiar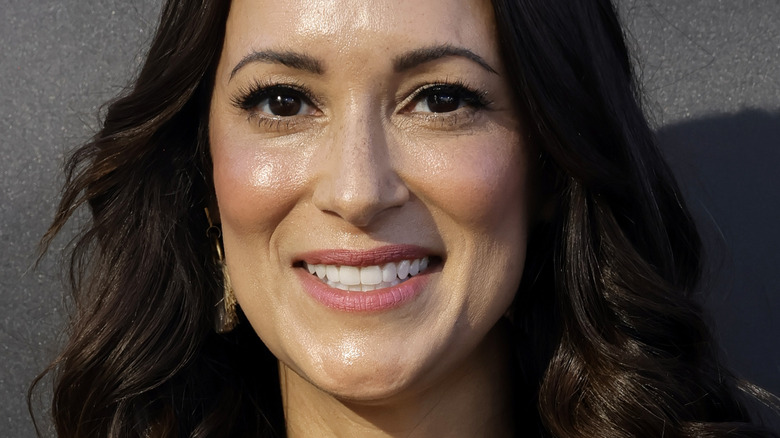 Kevin Winter/Getty Images
With a new season of "Big Sky" comes a whole new roster of characters set to join Jenny Hoyt (Katheryn Winnick) and Cassie Dewell (Kylie Bunbury) as they deal with a batch of crimes in their Montana community. Season 3 has seen the return of Jensen Ackles as Sheriff Beau Arlen, his daughter Emily (Cree Cicchino), Emily's stepdad Avery (Henry Ian Cusick), and Beau's ex-wife and Emily's mother, Carla.
There was a lot of buildup throughout the show around who Carla was, as she didn't appear until the fourth episode of Season 3 yet she was constantly being talked about. Avery and Emily were on a camping trip that Carla was supposed to be on, but she had an emergency at work. Beau tells Jenny that she and Carla wouldn't get along, and Jenny teases Beau that he's still in love with her. When we're finally introduced to the overprotective, observant, and stubborn Carla, it's clear that she and Beau have some unresolved issues.
If you've been wondering why Angelique Cabral, the actress who plays Carla, looks so familiar, it's because she has quite a resume, and has appeared in a lot more shows than you may realize.
She got her start in soap operas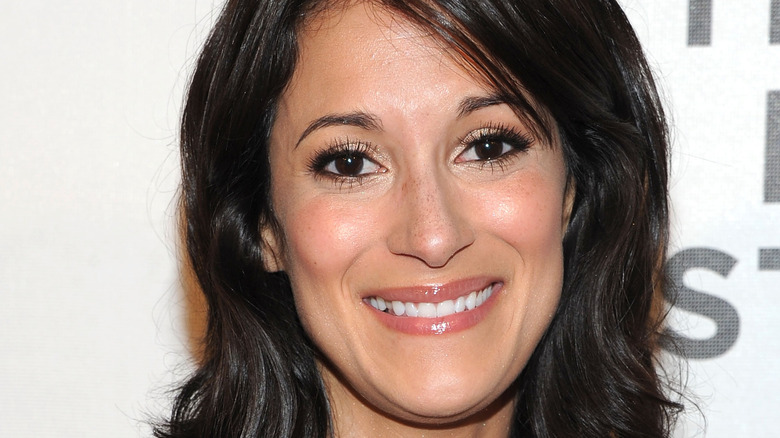 Jason Kempin/Getty Images
Angelique Cabral was born in Honolulu, Hawaii, and after graduating from high school she got a scholarship to attend the University of Indiana. She then moved to New York City, hoping to pursue musical theater, but things didn't go as planned — September 11, 2001, happened right after she moved, and she began to work other jobs in addition to her auditions and acting. "I found my way into shoe modeling, so I did that, and then I nannied a lot, I did catering. I had 19 jobs. I definitely paid my dues, I'll tell you that," she told Latina to Latina in a 2019 interview.
Like many other actors, she got her start in television on soap operas. From 2004 until 2007, she had roles in "Guiding Light," "One Life to Live," and "All My Children." While her character was named Mrs. Mendez on "Guiding Light," on the other soaps she was simply credited as Teacher, Waitress, or Nurse. Along with guest roles in "Melrose Place" and "Mad Love," she starred in several short films to end the decade (via IMDb).
She co-starred in The Perfect Family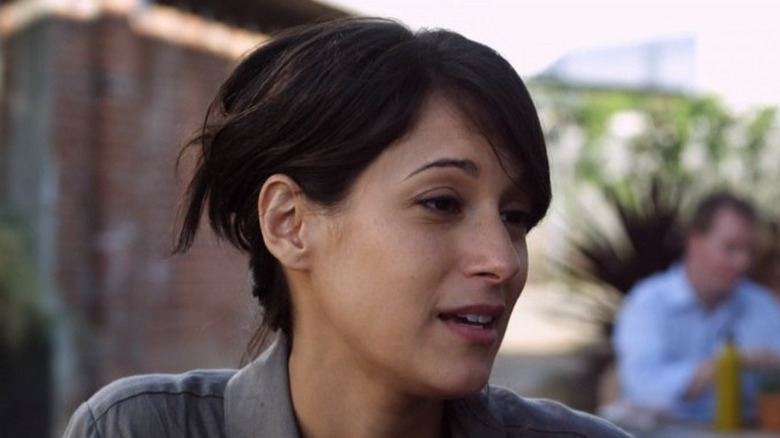 Variance Films
2011 saw a small change in Cabral's fortunes, as she had a small role in "Friends with Benefits" with Justin Timberlake and Mila Kunis and co-starred in "The Perfect Family" with Emily Deschanel and Kathleen Turner. Playing Deschanel's secret, long-term girlfriend Angela Reyes, she played a calm and understanding character; Angela is a patient woman who was in a relationship with Shannon (Deschanel), despite Shannon's mother, Eileen (Turner) refusing to acknowledge the relationship.
The film focuses on Eileen, who has just been nominated for Catholic Woman of the Year at her church. The problem is, her daughter, Shannon, is in a relationship with Angela, and the two are planning to get married and have a child together. Eileen struggles to accept the relationship due to her religious beliefs, which puts her at odds with her daughter. When Shannon discovers that Eileen signed something saying that she doesn't think gay couples should be allowed to adopt, Shannon cuts her out of her life. But by the end of the film, Eileen accepts who her daughter is, and accepts Angela as part of the family.
As Angela, Cabral acts as the voice of reason and compassion that Shannon needs but doesn't want to hear. She does her best to try to introduce Eileen to her family and make her feel welcome within their new family.
She got to play her first bad guy on Don't Trust the B— in Apartment 23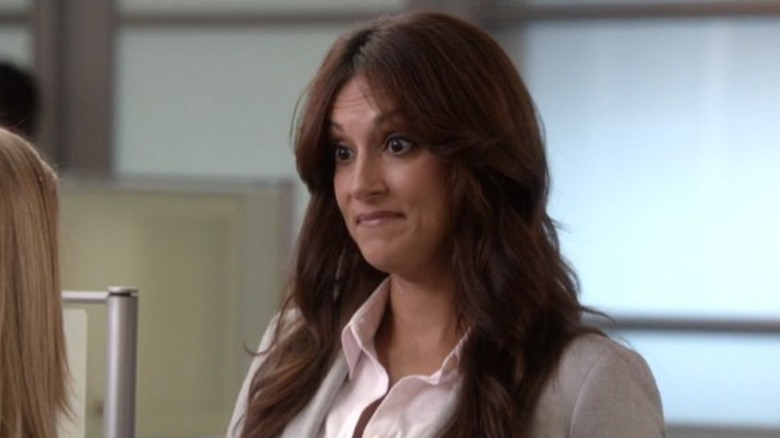 ABC
After several more high-profile roles in television series like "Two and a Half Men," "Happy Endings," and "The Glades," she had a 2-episode arc in "Don't Trust the B— in Apartment 23," playing June's (Dreama Walker) seemingly friendly new co-worker, Fox Paris. Fox pretends to be June's friend, telling her that she's excited to have another junior analyst around and giving her insider advice on work meetings. After inviting June out to happy hour, Fox tells a coworker that June said something mean about him, and then informs June with a smile that she's really her nemesis, and plans to take her down. She embarrasses June and lies about her to their boss and coworkers every chance she gets. She even befriends Chloe (Krysten Ritter), despite Chloe's plan to put Fox in her place. 
Things seem to go from bad to worse until June literally stabs Fox in the back, surprisingly earning her respect. While the two don't exactly end up as friends, they have mutual respect and friendliness between them from that point on. Fox is one of the few roles where we get to see Cabral show a nasty side, which we'd love to see more of.
She trained hard for her role as a sergeant on Enlisted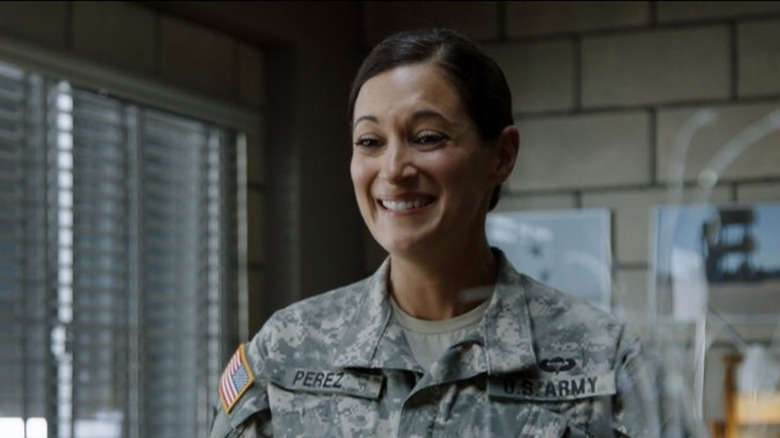 Fox
In 2014, Angelique Cabral landed the role of Sergeant Jill Perez in "Enlisted," a military comedy co-starring Geoff Stults and Christopher Lowell. As a very confident woman who doesn't like it when people mess around, her character immediately butts heads with Sergeant Pete Hill (Stults). For Cabral, the role was exactly what she was looking for. "I have to be honest with you — it's a dream role, and what drew me to that part, and to the show, is that she is so hardcore and competent and competitive and awesome ... I understand her drive and her need to succeed," she told Assignment FX in a 2014 interview.
Cabral perfectly played the role of the overly enthusiastic, competitive Perez who wants to be the best at everything. To get ready for the role, Cabral even worked with a trainer to help her do the Ranger workout so she'd make a more believable soldier (via Assignment FX). Cabral and Stults have great chemistry and play off each other to sometimes hilarious results. Unfortunately, the series was canceled, with many feeling it wasn't set up to succeed by Fox, who aired many of the episodes out of order (via EW).
Her character in Life in Pieces is modeled after herself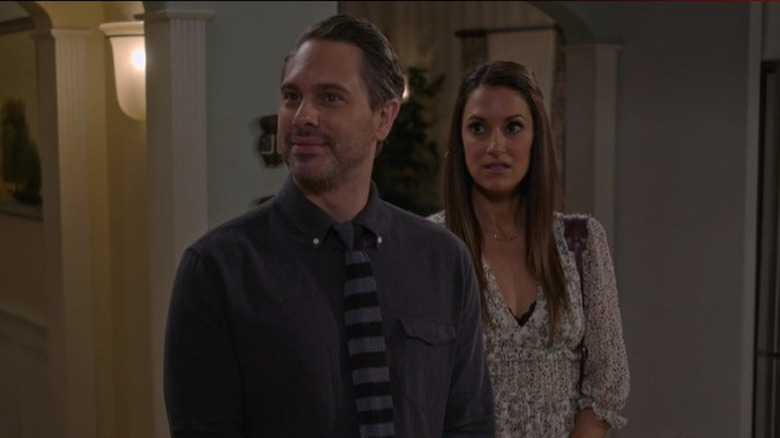 Fox
Angelique Cabral's next big move in her career was playing Colleen Brandon-Ortega for four seasons on "Life in Pieces," a comedy sitcom in the same vein as "Modern Family." Co-starring Colin Hanks, James Brolin, and Dianne Wiest, the show's 2nd season was extremely popular on CBS and was rated the No. 2 comedy behind "The Big Bang Theory" (via TV Line).
Cabral loved her role and felt closely connected to Colleen. "She's like me. I've never played a character that was more me," she told Town and Country. "I think what I'm loving is the way that writers have gotten to know me as Angelique, and really incorporated my quirkiness into Colleen. I'm kind of an earnest, hot mess in my real life. And that's pretty much how Colleen is. We're both just these sunny, optimistic people."
The show's cast, writers, and fans were upset when it was announced the show was being canceled, with many feeling the move from the fall to the spring schedule — and the fact that it aired opposite "Grey's Anatomy" — really hurt its ratings. A petition was started to try to keep it on the air, which unfortunately failed (via Change.org).
Since "Life in Pieces" ended in 2019, Cabral has been keeping busy and has no intentions of slowing down. Besides Carla in "Big Sky," she can also be seen in the current season of "Big Shot" with John Stamos.