Universal Loses Invisible Man Writer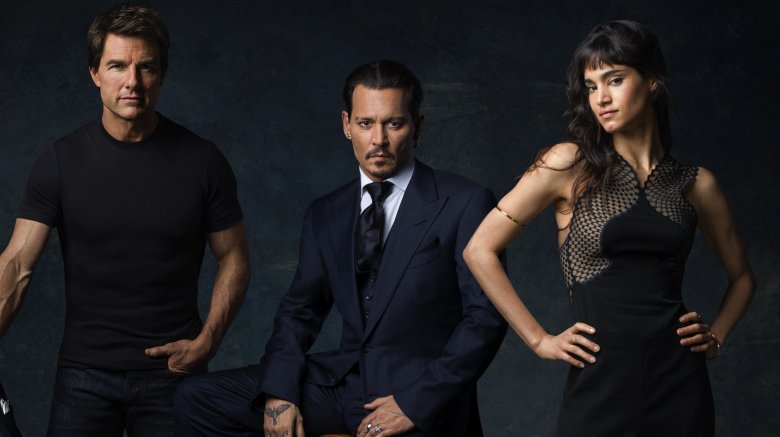 Has anybody seen... oh, never mind.
Screenwriter Ed Solomon, who wrote Bill & Ted's Excellent Adventure, Men in Black and until recently was working on the script for a new version of The Invisible Man, has announced that he is no longer attached to the monster movie project for Universal Studios.
The Invisible Man, starring Johnny Depp, is intended to be a part of Universal Studios' Dark Universe franchise, an interconnected series of movies that was kicked off in 2017 with the Tom Cruise-starring The Mummy. So far, that's the only movie in the series that's made it into production.
Solomon made the announcement in an interview with Digital Spy, though he did not specify if he left the project of his own accord or was pushed out.
"At the end of the day, I think Universal and I had a different idea of what the movie was gonna be," Solomon said. "We began thinking that our notions would meld, and I should've listened more closely to what they really were wanting."
According to Solomon, the studio is in the midst of reflecting on what they want the franchise to even be, especially in the wake of the critical and commercial disappointment of The Mummy.
"I think Universal has had to come to a kind of reckoning of, 'What are we doing with the Dark Universe?' and, 'What is our real intention with it?', and I think they're reconfiguring it now, which I think is probably good. So I'm not working on it."
The Invisible Man was originally announced about a year ago with Depp's casting, but nothing else has come of the project so far except for a thoroughly puzzling Dark Universe photo shoot. If things continue as they have at Universal, that may be all that ever emerges from this misbegotten experiment. 
Pre-production on Bride of Frankenstein, the intended follow-up to The Mummy, was delayed indefinitely in early October, with filming having been expected to begin in February. A month later, Alex Kurtzman and Chris Morgan, the producers spearheading the Dark Universe project, officially departed the franchise.
Solomon's comments add a lot of fuel to the notion that nobody really knows what's going on with this Dark Universe thing, even within the company that's producing it. In addition to The Invisible Man and Bride of Frankenstein, the series is also intended to include new versions of The Wolfman, The Creature from the Black Lagoon, The Phantom of the Opera, and The Hunchback of Notre Dame.
As a screenwriter, Solomon has also written for Stephen Soderbergh's Mosaic series, currently airing on HBO. He also has writing credits for the magician heist movie series Now You See Me and the upcoming Bill & Ted Face the Music.