Bride Of Frankenstein Reboot Pre-Production Delayed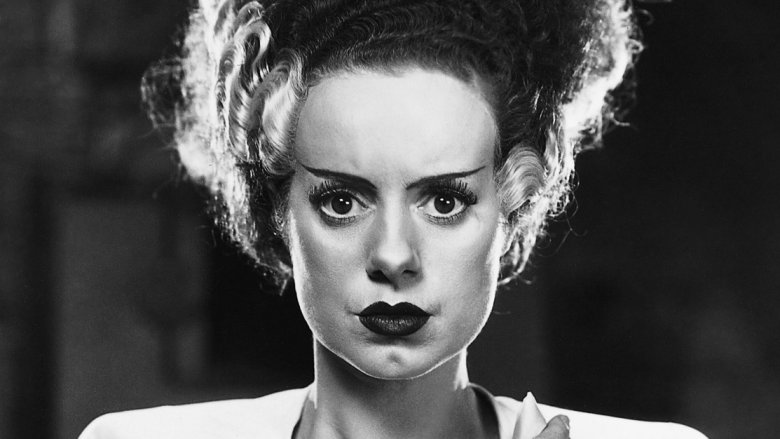 Universal
It's not alive yet.
Perhaps looking to avoid the relative disappointment of The Mummy, Universal is pausing pre-production on the upcoming reboot of the 1935 horror classic Bride of Frankenstein. Deadline reports that director Bill Condon (Beauty and the Beast) confirmed the news, while Angelina Jolie and Javier Bardem are waiting to commit to the flick until everything gets sorted out.
Pre-production already began in London and filming was expected to begin in Feburary 2018, but the script apparently needs some work. "After thoughtful consideration, Universal Pictures and director Bill Condon have decided to postpone Bride of Frankenstein," Universal said in a statement. "None of us want to move too quickly to meet a release date when we know this special movie needs more time to come together. Bill is a director whose enormous talent has been proven time and again, and we all look forward to continuing to work on this film together."
Bardem is in talks to play Frankenstein's Monster, and Jolie is also thinking about playing his reanimated mate in what will be the second film in Universal's Dark Universe. 
The Mummy, starring Tom Cruise and Russell Crowe, grossed just $80 million domestically, but it did well overseas. However, it was largely panned by critics and proved to be an ominous first step for the Dark Universe. 
Condon won an Oscar for writing Gods and Monsters, about the final days of Frankenstein director James Whale.