The Goldbergs' Hayley Orrantia Comments On That Special Nod To Murray And Pops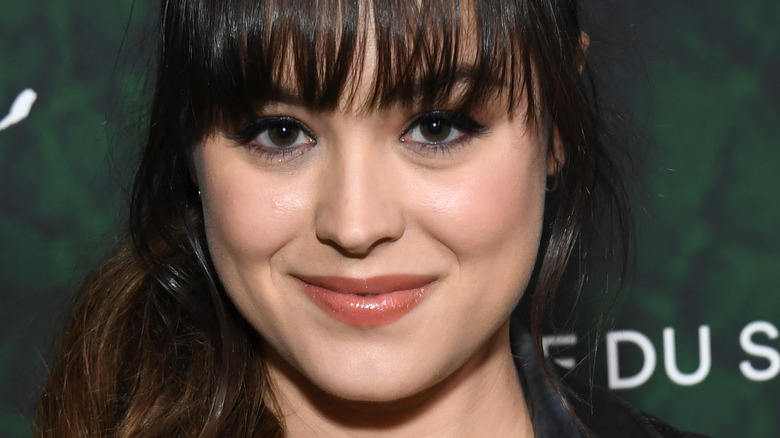 Jon Kopaloff/Getty Images
Note: Spoilers will follow for "The Goldbergs" Season 10, Episode 5, titled "Uncle-ing."
The ABC sitcom "The Goldbergs" has gone through a number of changes over the course of its ten seasons. The show, loosely based on the life of series creator Adam F. Goldberg, was first rocked by the death of George Segal in 2021. Segal played Pops on the show, the grandfather of the three Goldberg children, Adam (Sean Giambrone), Barry (Troy Gentile), and Erica (Hayley Orrantia), for eight seasons, and the show paid tribute to the character in Season Nine.
The ninth season, however, was not without turmoil of its own, as the show became embroiled in controversy thanks to Jeff Garlin, who plays Murray Goldberg, father of the Goldberg siblings, on the show. In an interview with Vanity Fair, Garlin revealed that he had been reprimanded by HR numerous times during his run on the show for inappropriate behavior and that he himself no longer wanted to be on the show. In the wake of the interview, Garlin was let go from the series, with Murray Goldberg getting killed off.
In the tenth season, however, the show had a special nod towards both Murray and Pops, and here's what Hayley Orrantia had to say about it.
Their names live on thanks to a new character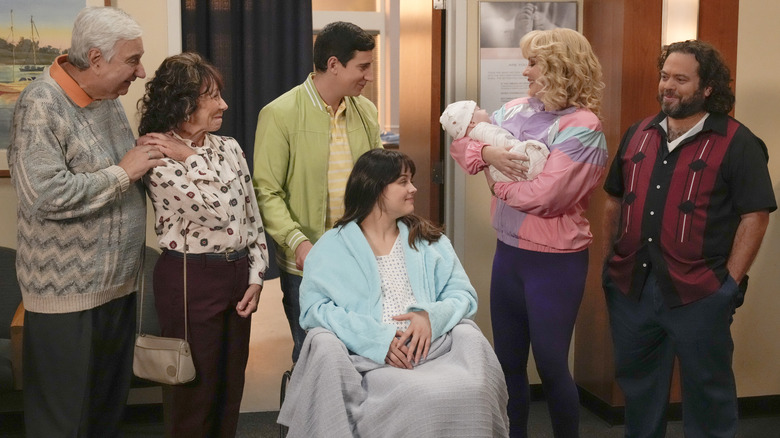 ABC/Scott Everett White
In the fifth episode of the show's tenth season, titled "Uncle-ing," Erica Goldberg (Hayley Orrantia) gave birth to the baby she has with Geoff Schwartz (Sam Lerner). The couple reveals that the baby, who is a girl, will be named Muriel Alison Goldberg Schwartz, in a nod to both the Goldbergs' patriarch, Murray Goldberg (Jeff Garlin), and their grandfather, Albert Solomon, better known as Pops (George Segal).
In an interview with TV Insider, Orrantia spoke about her feelings on the revelation. She said that she thought it was the right decision, adding that it was "really special" to be able to remember the characters in this manner.
"We have lost major characters in our show very recently, and obviously Erica and Geoff, and the whole Goldberg family are still feeling the effects of that," Orrantia added, noting that she was happy that this was the way the writers decided to continue the memory of both characters.
One character who's not going anywhere, however, is Beverly Goldberg, the family matriarch played by Wendi McLendon-Covey. In the wake of managing to be there for Muriel's birth, Orrantia teased that Beverly would continue to be an integral part of the show as it explored her life both as a widow and a new grandmother and how she coped with both of the major life changes.