Garret Dillahunt Joins The Cast Of Dead To Me Season 3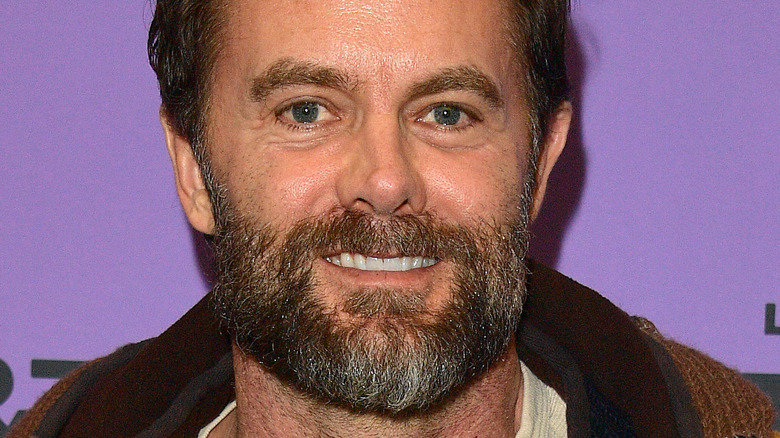 George Pimentel/Getty Images
"Dead to Me" is one of those series that seemed to come out of nowhere to take the streaming world by storm when it first hit Netflix. As reported by Insider, the show was indeed a massive hit when Season 1 debuted, charting in the Top 20 of the streamer's most-watched programs of 2019, and earning rave reviews from critics and audiences alike on Rotten Tomatoes. Much of that success can be attributed to the show's unique setup and first-rate writing, of course. But it was undoubtedly the deft work and infectious chemistry of stars Christina Applegate and Linda Cardellini that really made the series click.
If you've yet to catch "Dead to Me," Applegate and Cardellini respectively play Jen Harding and Judy Hale. That duo first meet at a grief counseling meeting and quickly forge an intense friendship — one that's dramatically complicated by the reveal of the latter's deep dark secret. Things get even trickier for the women in Season 2 of "Dead to Me," as they struggle to stay afloat while covering up a shocking crime, which is now being investigated by the Laguna Beach Police Department.
Though it seemed Jen and Judy were clear of danger late in Season 2, a pair of finale twists put their fates back in limbo. The ongoing investigation will no doubt play a major role in Season 3, and it seems series producers are bringing Garret Dillahunt aboard to take part in the darkly comedic action.
Dillahunt will play a hotshot FBI Agent in the show's final season
If you don't recognize Garret Dillahunt by name, you almost certainly know his face. The actor has been racking up screen credits at a legitimately astonishing clip over the last couple of decades, earning raves for his work in projects like "Deadwood," "Winter's Bone," "Justified," and "Widows," to name a few. Most recently, Dillahunt appeared in "Fear the Walking Dead," and Zack Snyder's "Army of the Dead." And yes, according to a recent Deadline report, the actor is officially adding "Dead to Me" to his already impressive resume.
Per that report, Dillahunt will appear in the 3rd and final season of "Dead to Me" as Agent Glenn Moranis, whom the publication describes as a legit hotshot within the ranks of the FBI. Given all that Jen Harding and Judy Hale are hiding these days, Moranis' presence should have them more than a little worried, if only because FBI involvement clearly signals a massive escalation in the ongoing investigation they spent the bulk of Season 2 dodging.
It's unclear at the moment whether Dillahunt is joining the final season of "Dead to Me" as a series regular, or if his role as Agent Moranis will be more recurring in nature. In any case, we cannot wait to see him trading lines with Applegate, Cardellini, and the rest of the show's dynamite cast. We won't have to wait too long to see it either as Season 3 of "Dead to Me" is currently slated to hit Netflix on November 17, 2022.