Marathons Of A Christmas Story Remain A Ratings Juggernaut For Network TV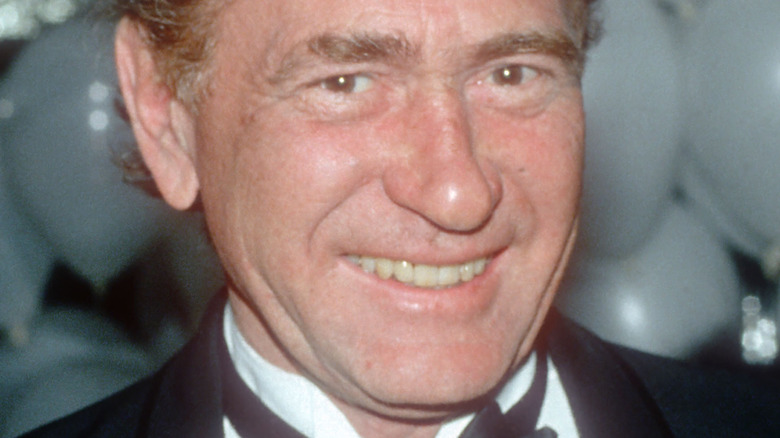 Yvonne Hemsey/Getty Images
We may receive a commission on purchases made from links.
No matter how old you are, you've probably seen 1983's classic "A Christmas Story." It's rare to find someone who hasn't seen it or one of its round-the-clock airings that occurs every year at Christmas. The comedy about Ralphie Parker (Peter Billingsley), a kid who just wants a Red Ryder BB gun for Christmas despite everyone telling him that "you'll shoot your eye out, kid," is ingrained in our memories, along with images of the Old Man's (Darren McGavin) sexy leg statue, Flick (Scott Schwartz) with his tongue stuck to a pole, and Randy (Ian Petrella) unable to move in his snowsuit.
Though many people have cut the cord and canceled their cable services, there are still options for streaming "A Christmas Story" this holiday season, such as HBO Max or Sling TV, or various paid options like Amazon Prime Video, Google Play and others. But for those that still subscribe to cable, the 24-hour marathon of "A Christmas Story" begins every year on Christmas Eve, broadcasting on TNT and TBS (via Parade). The film, which grossed just over $19 million in theaters, is now a ratings juggernaut, thanks to its unavoidable association with everyone's favorite holiday.
A Christmas Story is Christmas Day's most viewed non-sports program
Whether it's "The Santa Clause," "Elf," or "Die Hard," people love their holiday movies, and it's something that cable networks can count on. TNT was the first network to begin airing the 24-hour marathon of "A Christmas Story" in 1997 before TBS took it over in 2004. Since 2014, both networks now run the marathon, with TBS starting theirs an hour earlier (via Broadcasting + Cable). While "A Christmas Story" is played around the clock during the holiday, the biggest ratings were for 8 p.m. Christmas Eve (only available on TBS) and 9 a.m. Christmas day showings.
In 2020, 32 million people watched "A Christmas Story" on TNT and TBS. While this number shows that viewers between the ages of 18 to 49 watching the Christmas classic was down slightly from 2019, that still is a very substantial number of households tuning into the 80s film (via Broadcasting + Cable).
With "A Christmas Story" sequel, "A Christmas Story Christmas," being released on November 17, 2022, attention towards the original film has been increasing. With two previous film sequels getting the thumbs down from most fans, "A Christmas Story Christmas" already has a lot of people betting against it. Regardless, we can all look forward to the original come Christmas time and for the networks — their ratings.