Walker Independence's Katherine McNamara Says She Always Wants More Mark Sheppard In Her Life - Exclusive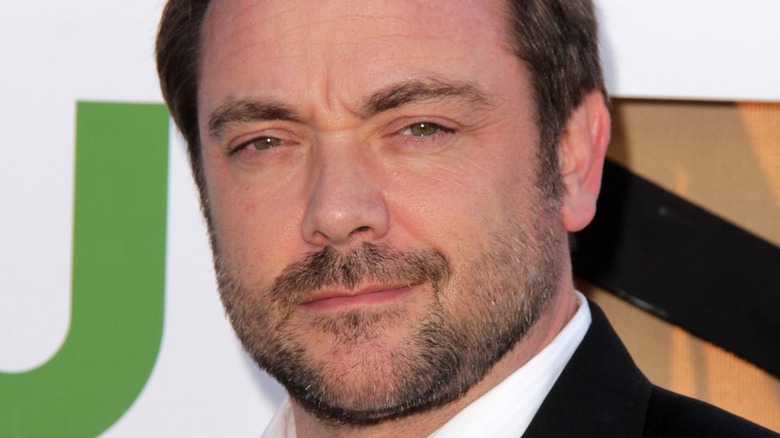 s_bukley/Shutterstock
No one can get enough of "Supernatural" alum Mark Sheppard — and who can blame them? While Jared Padalecki has hung up his hunting boots in favor of cowboy boots, the former "Supernatural" lead is a pro at establishing brilliant roles for his once co-stars. Between his onscreen grandfather Mitch Pileggi coming to "Walker" as Cordell's father, Jensen Ackles' directing stint in Season 2, and now Sheppard's role on "Walker Independence," Padalecki always has a home for his "Supernatural" family. 
It's no secret that the guy is incredibly busy. Between starring in and executive producing "Walker" and his new EP duties on its spinoff "Walker Independence," it's unclear when Padalecki has time to sleep. Yet no hunter, demon, or brother gets left behind if he can help it. However, Padalecki isn't the only one excited for "Supernatural" reunions. "Walker Independence" series lead Katherine McNamara (Abby Walker) told us that was quite the "Supernatural" fan growing up. Now, not only does she get to work with Padalecki, but Sheppard is on the scene, too. 
Looper spoke to McNamara during an exclusive interview where she told us that she always wants more Mark Sheppard in her life. Same, girl. 
Everyone needs more Mark Sheppard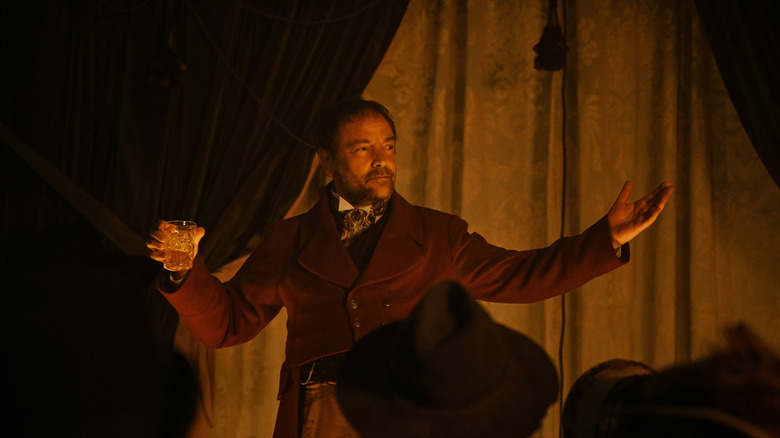 The CW
When it comes to playing smarmy characters, Mark Sheppard is the best in the business. On whether or not she can tease anything about his role in the show and if she's gotten a chance to work with him yet, McNamara said, "I have, minimally. Honestly, I always want more Mark Sheppard in my life. It's one of those things. We all do."
The "Walker Independence" cast is so hype for more Sheppard that they even ask The Powers That Be to make it happen. "We all beg for him, more and more of him on the show. He has a good time," she added. "It's really lovely to see someone who has all of the stories in the world and so much experience genuinely come and want to play with all of us because that's very much the sense of collaboration on our show."
Sheppard's passion for his craft is palpable, and McNamara praised his ideas and vibe onset. "[We're all] trying to tell a great story, push each other to do something different, and grow and change every day," she explained. "Mark does that. He comes in with great ideas, a wonderful character, and great experience that it's a real joy. I don't know what I can tease much about his character, other than [it's] the best of Mark Sheppard, but with a little flavor of the West thrown in."
"Walker Independence" airs Thursdays on The CW with episodes streaming on the website the next day.