Katherine McNamara Has High Praise For One Of Her Walker Independence Co-Stars - Exclusive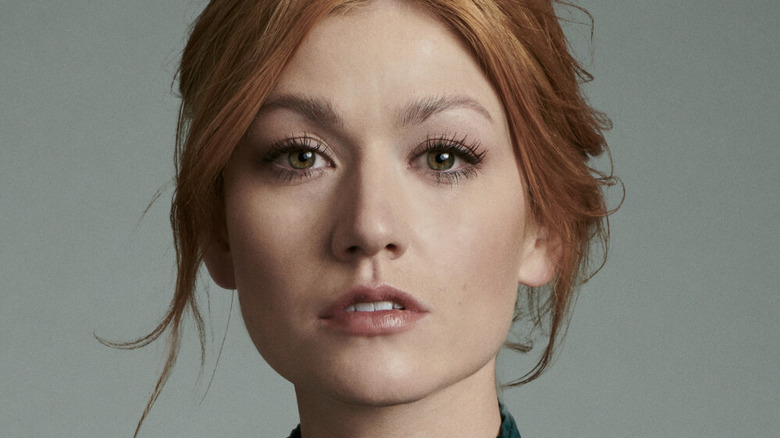 The CW
If you ask anyone from "Walker" what it's like working with their co-stars, they're quick to note that the set feels more like family than work. Well, according to Katherine McNamara (Abby Walker), the "Walker Independence" set mirrors that sentiment. While most of the "Walker Independence" cast is new to the franchise, Matt Barr (Hoyt Rawlins) got the best of both worlds. 
Luckily for fans, his character's untimely death offered inspiration for the spinoff series, and Barr has (sort of) reprised his role as Hoyt — only this time, he's playing his OG character's ancestor by the same name. And though Jared Padalecki isn't reprising his role as Cordell Walker on-screen in the spinoff, he's heavily involved in the series as an executive producer. 
During an exclusive interview with Looper, Katherine McNamara praised Barr as an actor and a co-star — and she also discussed what it was like working with Jared Padalecki in an EP capacity. 
Hangin' with Hoyt 2.0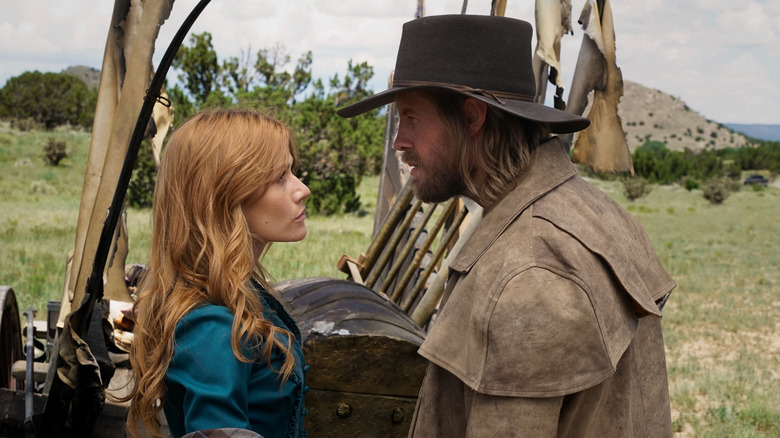 The CW
Right from the jump in the pilot, fans immediately picked up on the banter between Matt Barr's Hoyt Rawlins and McNamara's Abby Walker. On whether or not that playful rivalry extended into real life with Barr, McNamara said, "Matt is the kindest, sweetest, most enthusiastic human I've perhaps ever met, and that's coming from someone who is generally an incredibly enthusiastic person as well."
With two fun-loving actors like Barr and McNamara, it's no surprise the duo immediately clicked. "Matt and I first met on Zoom during my chemistry read for the show, and instantly it was a wonderful feeling because I connected with him instantly. I said to myself, 'You know what? This is someone I could and would love to work with for several years,'" she added. "He's been the best partner someone could ask for in building a show family and in building the world of the West. He really is a lovely human."
And while this iteration of Hoyt is different from Barr's "Walker" character, McNamara is sure fans will love Hoyt 2.0. McNamara explained, "Hoyt Rawlins fans are definitely going to see a lot of the Hoyt that they know and love in this other iteration of Hoyt. There's a bit of another side to him that might be unexpected." So, might Abby and Hoyt have a romantic arc? McNamara offered a vague, "We'll see." Well, it's not a no.
Everyone's a Jared Padalecki fan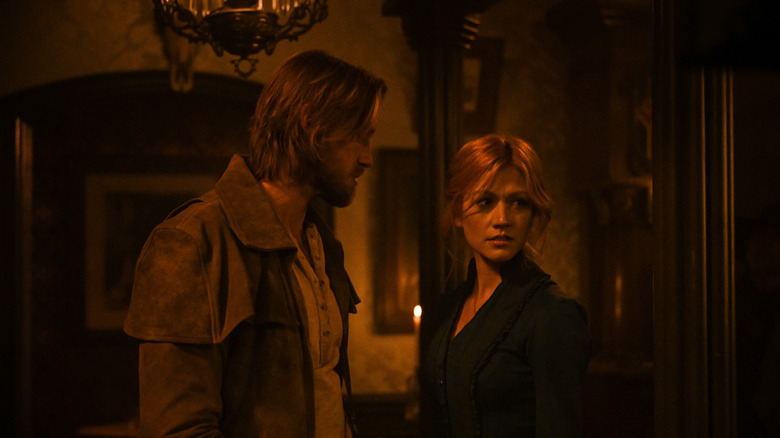 The CW
On what it's like working with Jared Padalecki, McNamara said, "While we've been dying to get Jared on the show as a character, we haven't quite done that yet, but he's been such a wonderful influence." As it turns out, McNamara is quite the "Supernatural" fan. "I grew up watching 'Supernatural' and got to know him a little bit through The CW world over the last couple of years, and he's always been so kind," she said. "We've had a lot of lovely conversations and phone calls, and he has extensive experience leading a show. I have some experience leading a show as well, from 'Shadowhunters' and things like that, but he has such wonderful advice, especially when it comes to 'Walker.'" But the real question is, will Padalecki play his character's horse namesake on the show?
It's no secret that Padalecki is both passionate and protective of the Walker family. "I've fully gotten the Jared Padalecki Ted Talk on what it means to be a Walker and tried to put as much of that in as possible," McNamara added. "What it comes down to is [that] he creates such a wonderful family environment as well and allows for everyone to have a sense of collaboration and a sense of enjoying the experience of making the show, as well as telling a good story. That's all any of us want going into this."
New episodes of "Walker Independence" air Thursdays on The CW and stream on the website the next day.