Johnny Knoxville Believes Jackass' Honest Nature Is What Makes It Resonate With Audiences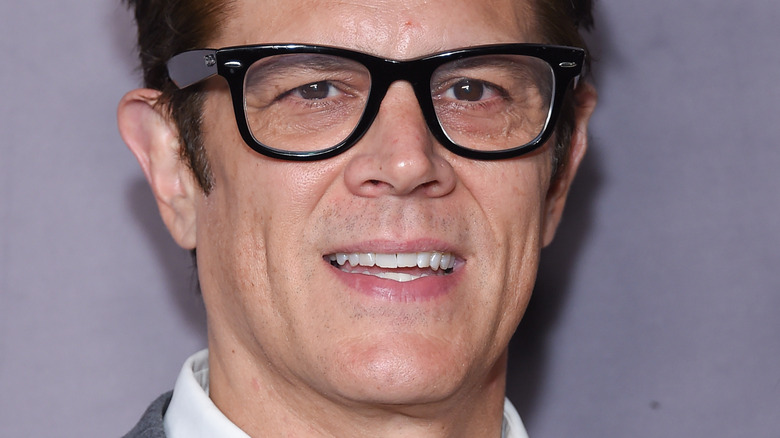 DFree/Shutterstock
"Jackass" has been a hit with audiences since it first appeared on MTV in the year 2000. Viewers, mostly young people, flocked to the series, which featured stunts and pranks, but maybe more importantly of all, friends hanging out and having a good time together. Fans found the camaraderie on the show to be infectious as a lot of the "Jackass" stars are friends in real life. Whether it was through creating a new paradigm for modern masculinity or going viral before viral celebrity was in the public consciousness, "Jackass" changed television forever.
The gang of Johnny Knoxville, Steve-O, Chris Pontius, Wee Man, and the rest have been pranking and hurting each other for over 20 years, with their roots starting in skateboard videos and magazines. Pontius told Hola about how the group has forged a bond over the years. He said, "I think we all feel we've been together for so long, even before, like skateboarding and we've been around the world together, like many times. We're like beyond friends, we're family. These guys are my brothers, and we're stuck together and, it goes beyond friendship and yeah, I hope we are making 10 more movies together down the line. So, I mean, they're thick and thin and if I'm ever bad, they never stay mad at me for long."
Steve-O even credits Johnny Knoxville for helping save his life during his battles with drugs and alcohol. Beyond all the comradery, Knoxville seems to suggest that "Jackass" has endured because it comes from something genuine from all of the crew.
Johnny Knoxville thinks the legacy of Jackass belongs to the fans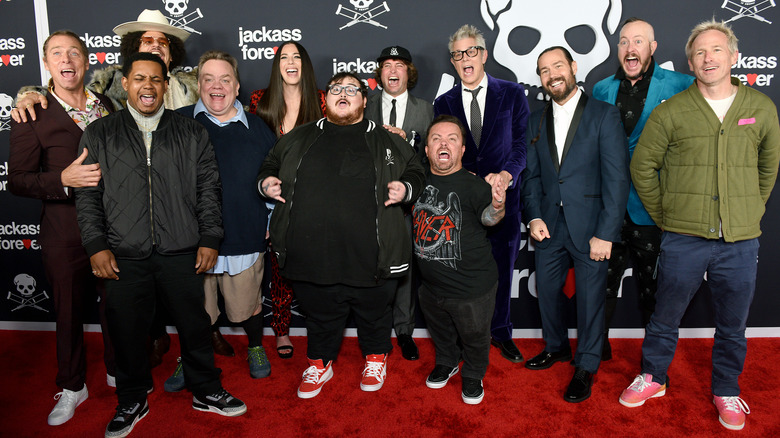 Vivien Killilea/Getty Images
In an interview with Variety, Johnny Knoxville said that he believes the honesty in "Jackass" is what makes it resonate with viewers. "'Jackass' is a lot of things, but mostly it's honest," he said. "And I think people appreciate that. All the pranks are real. The pain is real. The love amongst the guys is real. The fear on the set is real. We have truth on our side."
Knoxville went on to say that a lot of critics writing about "Jackass" today grew up with it, suggesting they have positive things to say about it because of understanding what it is. He admitted that critics at the time "Jackass" first came around still didn't know what to make of it, leading to bad reviews. When asked about what he sees as the legacy of "Jackass," Knoxville responded, "That's not for me to answer. It belongs to everybody now. However you perceive 'Jackass' is fine by me. The toothpaste is out of the tube."
Fellow "Jackass" star Steve-O echoed a lot of Knoxville's thoughts on the legacy and the genuine nature of the series and movies. He told The Hollywood Reporter, "Looking back on this whole history, this unbelievable legacy and this franchise, I really feel so much gratitude and such a sense of pride in how I view the franchise as wholesome." Steve-O elaborated on this point, explaining that while "Jackass" might not seem wholesome in the traditional sense, what makes it feel this way is the warmth and the positive vibes he shares with his friends and castmates. "We give each other and ourselves a hard time, but we can handle it, and we love it," he continued.
Keeping the legacy alive, Knoxville hasn't ruled out the possibility of a "Jackass 5."