Keiynan Lonsdale Officially Joins Legends Of Tomorrow As Series Regular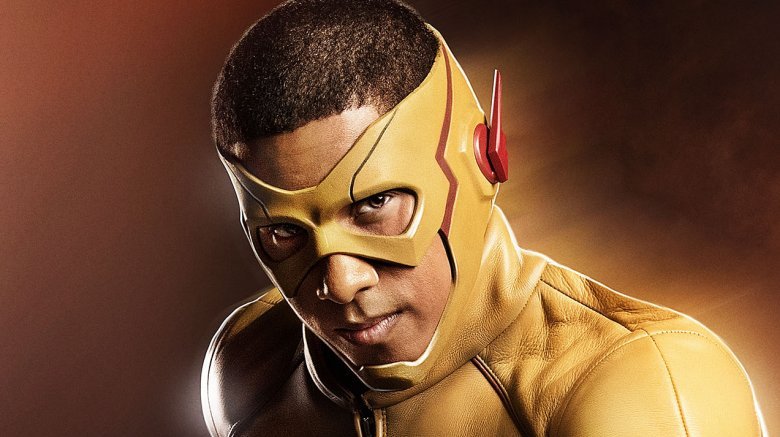 The Legends of Tomorrow may have lost Firestorm, but they've gained a Kid Flash. Entertainment Weekly reports that Keiynan Lonsdale is officially joining the show as a series regular, reprising his role as Wally West from the show's sister series The Flash.
Wally is set to appear on the show's eleventh episode, airing on Feb. 19, before becoming an official member of the team and in the thirteenth episode. He most recently appeared on the show in the season three premiere. The character will help fill an opening left by the recent departures of Victor Garber's Martin Stein and Franz Drameh's Jefferson Jackson.
Executive producer Phil Klemmer said in a statement that they "loved" working with Lonsdale in the series premiere and were eager to snap him up after his character took a break from The Flash. "When his character stepped away from Flash to go on walkabout, after being dumped and feeling somewhat estranged from his family and team, we knew that Wally West would fit in perfectly on Legends," Klemmer said.
He continued by noting that Legends is "about a collection of unlikely heroes who all began their journeys questioning who they are and where they belong— only to find those answers while traveling through time and having wacky adventures." "So now, Wally West is not only back in the company of old friends from the Arrowverse, he's fighting alongside a former enemy and career arsonist Mick Rory/Dom Purcell," he concluded. "By the end of this season, Wally will learn that the Legends have a different definition of what it means to be a hero."
The reveal is not a total surprise, as Legends of Tomorrow star Brandon Routh spoiled the big reveal in an interview with CBR last weekend. Still, it's exciting to see the Legends gain another well-known teammate, and offers up a lot of possibilities for Wally's character. Legends of Tomrrow will return for the second half of its third season on Monday, Feb. 12 at 8 p.m. on The CW.